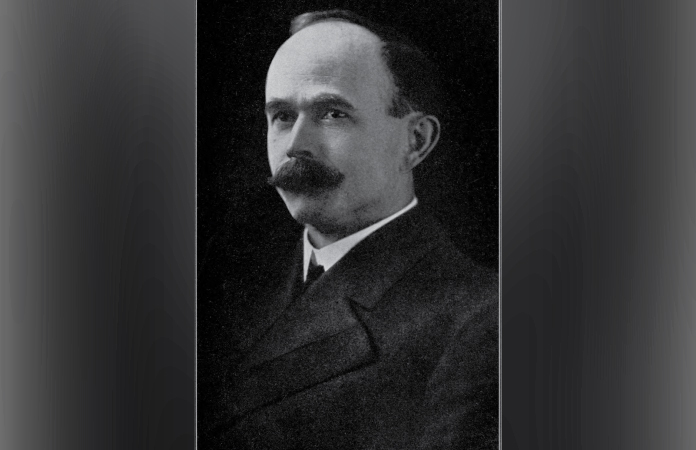 "He has carried Denver's message of humanity and child saving to the world, and Denver is proud of it," extolled a reelection advertisement in the Denver Labor Bulletin in October 1916. Ben B. Lindsey is recognized as a founder of the Denver Juvenile Court, but the famous judge was the subject of controversy throughout his legal career. 
Originally from Tennessee, Lindsey settled in Colorado in the late 1800s. He worked various jobs in Denver while he studied law. As he started to work in the court system, he began his advocacy of youth "in need of education and reform," according to his biography on Snac. He took up the mantle of creating a juvenile-specific court system in Denver at the turn of the century.
He contributed to legislation that established the first juvenile court of Denver and that placed accountability for juvenile delinquency on the parents and not the children. He served as a judge in the newly established juvenile court for two decades before a "fierce political battle with the Ku Klux Klan" ousted him from the bench according to his Snac biography. 
In January 1914, the Denver Weekly Post shunted Lindsey further into public controversy with the headline, "Judge Lindsey Weds Socialist Girl After Short Courtship." He married Henrietta Brevoort, a 23-year-old art student, socialist and "working girl," according to the article. The Alamosa Courier reported the month prior that Lindsey met his new wife in a sanitarium and that he affectionately called her the "little rebel." Of the marriage, Lindsey reportedly said, "We met on the lawn one day. I was just recuperating from an operation and was weak and dizzy. Miss Brevoort put a wet handkerchief on my forehead. We talked and corresponded after each left the sanitarium. A tentative engagement was the fortunate result for me. I am the luckiest man in the world."
Lindsey was an outspoken progressivist and his Snac biography notes that among his loyal friends was former President Teddy Roosevelt. While he had powerful allies, Lindsey's tendency to ruffle feathers with his progressive views and unorthodox behavior garnered many political and professional enemies including that of the Ku Klux Klan, who held a stronghold of political power in early 1900s Denver. 
Lindsey added to his cloud of controversy in 1927 by outspokenly advocating for a new type of marriage called "Companionate Marriage," reported the Chicago Tribune that January. The concept was reportedly described as a kind of unofficial trial run to test the compatibility of a couple prior to actually being married. Lindsey said the couple should live together as a typical married couple but that they should both agree not to have children until the marriage is final. 
The idea drew ire from conservative groups and religious leaders for the immorality of the proposition, and while Lindsey denied advocating for a "free love" movement according to the New York Times, the move damaged his already waning reputation. Time Magazine reported on the controversy in July 1927, noting the idea made Lindsey "almost a symbol of evil in many U.S. minds."
In 1929 he was disbarred for receiving compensation to provide legal services while he was a sitting judge, but was reinstated nearly a decade later. He later ran for a judgeship in California and won, continuing his advocacy work in a new state. 
Lindsey stayed on the bench in California until he died in March 1943 at 73.