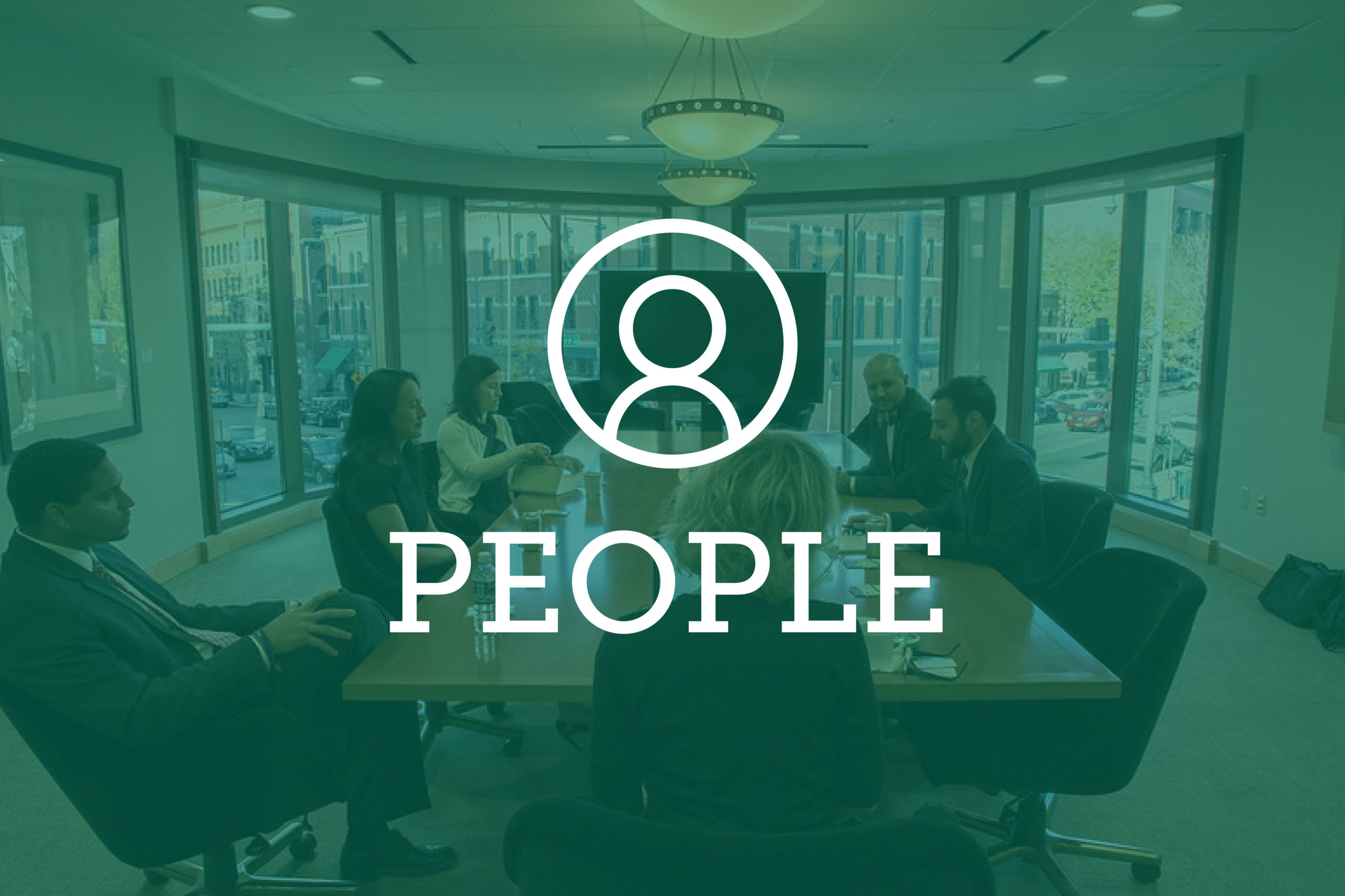 Law Firm Updates
Regional firm Holland & Hart appointed four women attorneys to critical leadership roles, according to a Sept. 28 announcement. Nicole Snyder from the firm's Boise, Idaho office is now the Director of Finance and Operations after serving as the Corporate Practice Group Leader since January 2020. Leslie Boyle, a partner at the Denver office, is the Corporate Practice Group Leader and stepped down from her role as the co-chair of the Women's Forum, a position she held since 2017. Filling her role on the Women's Forum are partner Jessica Schmidt from the Denver office and associate Melissa Reynolds from the Salt Lake City office. 
The Judiciary 
The 13th Judicial Nominating Commission selected three finalists to fill a vacancy for the Sedgwick County courtship, according to a Sept. 28 announcement. John Fryar and Chris Hoschouer, from Julesburg, Colorado and Myka Landry from Kiowa, Colorado made the shortlist. The Oct. 1 vacancy was created by the retirement of Judge Craig Dolezal. Gov. Jared Polis has until Oct. 13 to select the new judge.  
Pres. Joe Biden nominated Cole Finegan for U.S. Attorney for the District of Colorado, according to a Sept. 28 announcement by the White House. Finegan, a managing partner at Hogan Lovells' Denver office, was Chief of Staff to the Mayor of Denver and City Attorney from 2003 to 2006 and Chief Legal Counsel for the Office of the Governor of Colorado from 1991 to 1993. Finegan was among a handful of U.S. Attorney nominees from across the country announced this week. "The President has launched a comprehensive effort to take on the uptick in gun crime that has been taking place for the last 18 months — putting more cops on the beat, supporting community prevention programs, and cracking down on illegal gun trafficking," read the announcement, "confirming U.S. Attorneys as the chief federal law enforcement officers in their district is important for these efforts."
Kudos
On Sept. 29, Gov. Polis announced Kara Veitch was appointed Chief Legal Counsel to the Governor. Veitch replaces Jacki Cooper Melmed who held the role during the Polis and Hickenlooper administrations. 
The Holland & Hart Foundation, a non-profit started in 1998 by regional firm Holland & Hart LLP, elected two new co-presidents, according to a Sept. 28 announcement. Barbara Thurgood, a legal assistant at the Salt Lake City office, and Michael Wadley, an attorney at the Las Vegas office became co-presidents effective Sept. 16. The new co-presidents will support the organization that hopes to create volunteer opportunities at Holland & Hart, foster a sense of community among the firm's attorneys and staff and support the firm's local and broader communities.