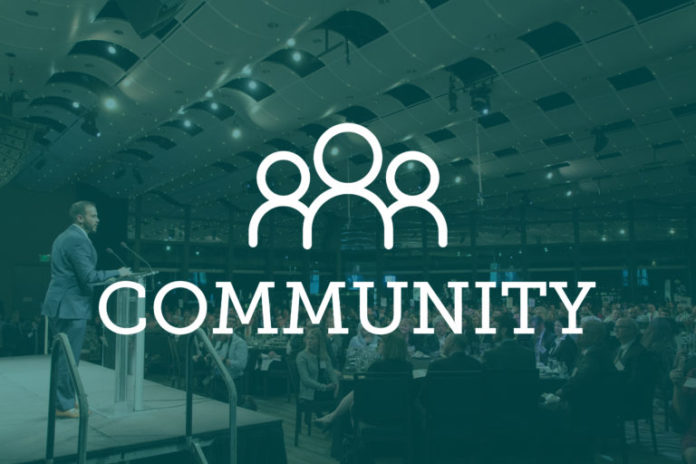 The American Bar Association is set to hold its annual meeting Aug. 2-8 in Denver. The multi-day meeting will feature CLEs, social events and ways for local lawyers to connect with others across the country. 
This will be the first time since 1989 that ABA hosted its annual meeting in Colorado and organizers are expecting over 2,000 participants to join. On Monday and Tuesday Aug. 7 and 8, ABA's House of Delegates will convene to discuss and vote on proposed policy changes and positions for the national bar. And in the days leading up to the delegates meeting, ABA will host a series of CLE courses, award receptions and more. 
Carey Farley, associate director of meetings at ABA, said the 2023 event is an opportunity for local lawyers to connect with attorneys from all over. 
"Getting involved is essential in terms of being able to build your network, meet attorneys from across the country and internationally as well," said Farley, who added ABA's annual meetings work toward the national bar association's mission of advocating for the legal profession, advancing the rule of law, serving members and working to eliminate bias and bolster diversity. 
Deborah Enix-Ross, current ABA president who will pass the baton during an Aug. 4 ceremony, welcomed Colorado attorneys to join the meeting. Lawyers don't need to be ABA members to join the planned programs and the bar association is offering discounted CLE showcase day passes for Colorado attorneys. 
"The Annual Meeting is where the ABA showcases the best of the best of the legal profession," Enix-Ross said in an emailed statement to Law Week. "There will be programs and CLEs in just about every legal specialty you can imagine, featuring judges and practitioners discussing trends and tips you can't get elsewhere. We'll be right in downtown Denver, so we'd love to have you join us."
Keeping up with Continuing Legal Education 
In the days leading up to the House of Delegates meeting, ABA has CLE panels and programs scheduled on emerging topics in the legal field and areas of interest for Colorado and the Western U.S. 
"We do want to attract some of the local area," explained Farley who added, when ABA plans its meetings, it tries to focus on areas that might be of interest to local lawyers. "So that's why these topics were chosen and why we're going to be covering them."
From Thursday through Saturday, ABA will host its CLE showcase with panels and programs planned to explore matters around mental health and the practice of law, the U.S. Supreme Court's 2022 term, how artificial intelligence is impacting the legal industry and more. 
Local attorneys will be on several of the panels including former Colorado Solicitor General Eric Olson to discuss the impacts of the Supreme Court's ruling in 303 Creative v. Elenis; Denver-based Casey Family Programs Senior Director Sheldon Spotted Elk and Boulder-based Native American Rights Fund lawyer Beth Wright to discuss the harms of 18th and 19th century U.S. policies for Native American children and communities; and former 17th Judicial District Court Judge Jill-Ellyn Straus to weigh in on how courts and lawyers can better serve people with autism. The full list of programs that will be part of the CLE showcase can be found here. 
Tickets for individual CLE programs and other events can be purchased here. Farley added Colorado lawyers are eligible for a discounted rate for one-day conference passes that will include access to CLE programs. Local attorneys can email ABA at [email protected] to request a promotion code for a discounted $175 day pass that can be applied to attend the meeting on Friday, Aug. 4 or Saturday, Aug. 5. 
Receptions and Awards
Throughout the meeting, ABA will host a number of award receptions to honor notable attorneys including some Colorado lawyers. 
On Saturday afternoon, ABA will award renowned civil rights attorney Fred Gray with the ABA Medal, the group's highest honor. The reception, scheduled for 4:30 p.m. at the Colorado Convention Center, will recognize Gray for his work during the U.S. civil rights movement which included representing Rosa Parks, representing members of the 1965 Selma-to-Montgomery civil rights march and serving as chief legal strategist during the 1955-1956 Montgomery bus boycott. Gray also represented survivors of the Tuskegee syphilis study in obtaining a settlement and later apology from former President Bill Clinton. 
Shortly after the ABA Medal ceremony at 6 p.m, Enix-Ross will pass the gavel of leadership to ABA president-elect Mary Smith at a ceremony at Coors Field. 
Colorado lawyers are also set to receive ABA awards. 
On Saturday, Aug. 5, John Echohawk, the co-founder of Boulder-based NARF will receive ABA's Thurgood Marshall Award which was first handed out in 1992 and honors U.S. lawyers and others who have made long-term contributions to advance civil rights, civil liberties and human rights. Echohawk founded NARF in 1970 with David Getches. The nonprofit represents Native American tribes and individuals in the U.S. and works to ensure federal and state governments honor legal obligations from existing laws and treaties. Echohawk, a member of the Pawnee Nation, has been NARF's executive director since 1977. 
Denver-based Alderman Bernstein associate Makenna Johnson is set to receive one of ABA's 2023 Jefferson B. Fordham Awards. Johnson will receive the Up and Comer Award which recognizes young lawyers who have been active in state and local governments and show "great promise to continue these contributions for future achievements." 
Johnson will receive the award during a luncheon Friday, Aug. 4 where Colorado Attorney General Phil Weiser will be the keynote speaker. 
Currently, Johnson is ABA's Young Lawyers Division vice chair of the state and local government committee and was recently appointed the groups' chair and liaison to ABA's full state and local government section and to the Colorado Bar Associations YLD Executive Council. At Alderman Bernstein, Johnson, who received her J.D. in 2021 from the William & Mary Law School, works on matters around eminent domain law, real estate transactions and real estate litigation. 
You can learn more about the full lineup of events and register to join the annual meeting here.