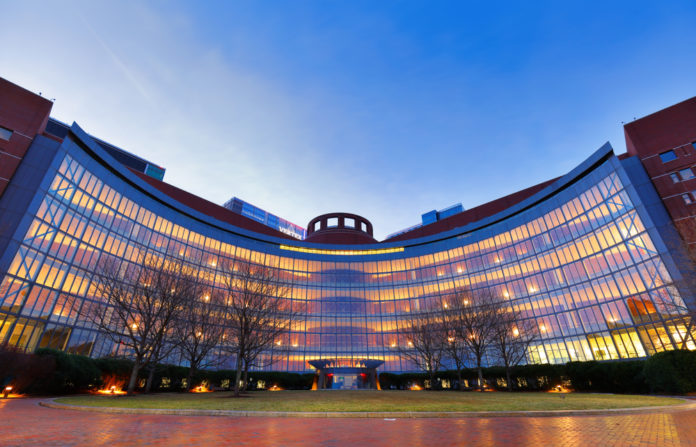 This roundup of some significant recent decisions from appeals courts around the nation highlights opinions on issues that may have national importance.
1st Circuit: Maine Cable TV Non-Discrimination Law Upheld
The Boston-based court on Aug. 3 affirmed an order denying an injunction against a Maine law that forbids discriminatory treatment by cable television operators against public access, education and government channels. The unanimous opinion by Judge David Barron found that federal telecommunications law does not preempt the Pine Tree State statute.
NCTA – The Internet and Television Association argued that operators could not be compelled to carry PEG channels on their basic cable or video service level instead of on high-channel number blocks, broadcast PEG channels in high definition, assure the same identification of PEG channels in a program guide as it does for all other channels and cap the number of homes serviced per linear mile of cable.
The case is NCTA – The Internet & Television Association v. Frey, No. 20-1431.
2nd Circuit: Pesticide Class Action Rejected
In a long-running set of class action lawsuits, the New York-based court ordered on Aug. 6 the dismissal of complaints alleging that banana plantation workers in Central and South America were harmed by decades-long use of a pesticide called dibromochloropropane.
The pesticide, manufactured and distributed by Occidental Chemical Corp., is thought to cause chronic skin disorders, damage to the pulmonary and respiratory systems, liver damage, sterility and reduced sperm quality, and vision loss. DBCP, which was sold under the trade names Fumazone, Nemagon and Oxy 12, was distributed and used through the mid-1980s and possibly as late as the 1990s.
The 2nd Circuit's per curiam opinion by a panel of Judges, Susan Carney, Reena Raggi and Robert Sack, held that the cross-jurisdictional class action tolling doctrine required the cases be thrown out.
The decision was based on a ruling of the New York Court of Appeals that a similar 1995 class action in a Texas federal court did not toll the Empire State statute of limitations and the dismissal of that complaint on grounds that it was filed in the wrong federal district court did not stop the statutory limitations clock from running.
The case is Chavez v. Occidental Chemical Corp., No. 18-1120-cv.
3rd Circuit: No Preemption of NJ AG Order Banning Cooperation with Immigration Agents
The 3rd U.S. Circuit Court of Appeals ruled Aug. 9 that a New Jersey attorney general's order that limits state law enforcement officers' authority to cooperate with U.S. government immigration authorities is not preempted by federal law.
In an opinion by Judge Thomas Hardiman, the panel explained that two U.S. statutes did not preempt the order because they regulate the behavior of states and not individuals. "Regardless of the language sometimes used by Congress and this [c]ourt, every form of preemption is based on a federal law that regulates the conduct of private actors, not the [s]tates," Hardiman wrote. "The two federal laws [that] [a]ppellants cite in this case…cannot satisfy the second prerequisite."
The panel, which also included Judges Thomas Ambro and Peter Phipps, joined three other federal appeals courts in holding that a municipality or other political subdivision can sue the state in which it is located to address claimed violations of the Constitution's clause that makes federal law superior to that of states, counties and cities.
The case was filed by two New Jersey counties, a sheriff and the overseer of a county jail. Seventeen states, including California, New Mexico, Oregon and Washington, and the District of Columbia filed a brief on the New Jersey attorney general's side.
The case is Ocean County Board of Commissioners v. Attorney General of the State of New Jersey, No. 20-2754.
4th Circuit: Local Law Banning Nudity Does Not Violate Constitution
In a dispute focused on whether a Maryland town can ban women from displaying their breasts while on a beach, even as men are permitted to be topless, the 4th U.S. Circuit Court of Appeals said the ordinance does not violate the Constitution's Equal Protection Clause.
Judge Marvin Quattlebaum, Jr. explained for the court that a 1991 decision of the court demanded the decision. That case, Quattlebaum said, stood for the principle that "[t]he important government interest is the widely recognized one of protecting the moral sensibilities of that substantial segment of society that still does not want to be exposed willy-nilly to public displays of various portions of their fellow citizens' anatomies that traditionally in this society have been regarded as erogenous zones." "These still include (whether justifiably or not in the eyes of all) the female, but not the male, breast," he continued.
Quattlebaum also invoked a 2019 8th U.S. Circuit Court of Appeals ruling as precedent for rejecting the constitutional attack on the ordinance. He acknowledged that the 10th U.S. Circuit Court of Appeals reached the opposite conclusion in Free the Nipple-Fort Collins v. City of Fort Collins, another 2019 case.
Judge Roger Gregory concurred. He agreed that the 30-year-old precedent cited by Quattlebaum dictated the outcome, but said he thinks it perpetuates a misguided view that sex-based discrimination can be justified by "public sensibilities." "Rather than assuming that this ordinance presents a cognizable form of gender-based discrimination, this [c]ourt must ask whether it perpetuates the legal, social, or economic inferiority of women," Gregory wrote.
The case is Eline v. Town of Ocean City, No. 20-1530.
6th Circuit: Abortion Waiting Period is Constitutional
The Cincinnati-based 6th U.S. Circuit Court of Appeals upheld on Aug. 5 a Tennessee law requiring women to wait 48 hours after obtaining information about abortion from a physician before terminating a pregnancy.
In an opinion by Judge Amul Thapar, the court said that abortion waiting period statutes advance "legitimate state interests." "First, they are a reasonable measure to implement the State's interest in protecting the life of the unborn," Thapar wrote, referring to the 1992 Supreme Court decision in Planned Parenthood of Southeastern Pennsylvania v. Casey. "And second, they are a reasonable way to ensure that a woman's consent is informed and deliberate."
Thapar rejected arguments that the law does not actually achieve that goal. "[A] legislature could conclude that some women, even if the number is small, will opt not to have an abortion after this period of reflection," Thapar said. "Given Tennessee's strong interest in protecting the life of the unborn, this sort of rational speculation is sufficient."
The Kentucky judge, who was appointed by former President Donald Trump in 2017, also concluded that, even if a woman experiences a delay in obtaining reproductive health care that is longer than two weeks, is extraordinarily inconvenienced due to the financial costs or is the victim of domestic abuse, the Volunteer State law is not unconstitutionally burdensome. "True, there are increased costs, delays and logistical challenges associated with attending two appointments," he said. "And as the district court explained, these problems are especially severe for women with low incomes and in precarious social situations. But those burdens mirror the burdens held insufficient in Casey." Thapar also asserted that the law would not likely deter many women from obtaining abortions.
Nine judges signed the majority opinion of the en banc court, while seven dissented. The lead dissenter, Judge Karen Nelson Moore, criticized the majority's unwillingness to consider evidence of the hardships the law may place on some women. "A law that peddles in stigma forces women into unnecessary and invasive surgical procedures and forces low-income women to sacrifice basic necessities for themselves and their families in order to obtain an abortion is nothing if not an undue burden," Moore wrote.
Judge Julia Smith Gibbons also wrote a dissent. "Ultimately, the majority's inattention to the record enables a generic result that fits this waiting period within Casey and ignores the undue burden on Tennessee's low-income women and women who experience intimate partner violence," Gibbons said.
The case is Bristol Regional Women's Center, P.C. v. Slatery, No. 20-6267.