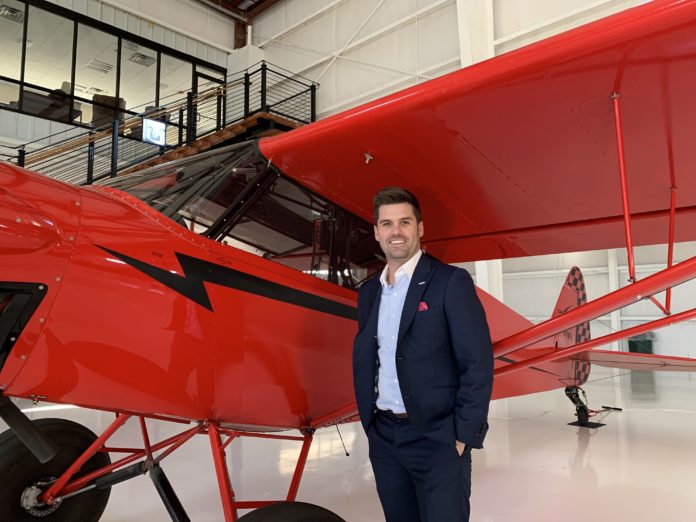 According to a May report, the advocacy group Airlines for America projected U.S. airlines will have a record 257 million passengers from June through August.
With so many people in the air this summer, Law Week Colorado caught up with an aviation legal expert to find out more about the issues he faces. 
Joe LoRusso, the director of aviation at Ramos Law, said they've been extremely busy lately.
"We're swamped … it's nonstop," LoRusso said, who is a pilot himself. 
LoRusso noted he believes his practice needs more attorneys. He said people always say it's a niche area of the law, but he responds "is aviation really a niche area of modern life?" 
"Aviation is so prevalent in modern life and modern society is so dependent on air travel that honestly we should have a ton of attorneys handling this and we really do not," LoRusso explained. 
LoRusso said he doesn't believe aviation law is often on the radar for people coming out of law school as they fall into the basic categories like criminal law, business law, contract law, etc.
LoRusso said they do a lot of certificate defense, meaning they represent pilots in actions from the government and within that focus they have a sub-focus which is medical. According to the Federal Aviation Administration: "All pilots except those flying gliders and free air balloons must possess valid medical certificates in order to exercise the privileges of their airman certificates."
"As clinical medicine advances and becomes dynamic and we learn more about conditions and we learn more about medications, we're applying new ways to treat things that the FAA doesn't accept," LoRusso contended, adding the FAA needs to amend or revisit some of its regulations.
LoRusso noted he does see a lot of cases on the personal injury side. He said as far as plane crash law goes, attorneys often represent families of the deceased and those fortunate enough to survive. LoRusso deals with incidents from plane crashes from Puerto Rico to Alaska.
LoRusso explained the National Transportation Safety Board investigates aircraft accidents and are often accompanied, and sometimes represented, by an investigator with the FAA. He added the NTSB is the only agency that can establish the probable cause of an accident, as the FAA could become a party on an investigation if necessary. 
LoRusso noted, once the NTSB concludes the portions of its investigation involving the aircraft, the firm is permitted to perform its own investigation and arrive at its own conclusions.
"The unfortunate reality of the NTSB is that they are overworked and understaffed, therefore, they often don't have the capability or the bandwidth to perform as detailed of an investigation as I know they would like," LoRusso contended. "In those circumstances, we step in and do what needs to be done. There are of course times when our investigation does not result in a legal claim, and there are certainly times when it does — but, in both cases, the family gets answers."
But what makes airplane crashes so unique?
He explained it has to be treated much differently than a car wreck for example, including having many different timelines.
"For example, there's evidence that can disappear in a heartbeat; evidence with regards to air traffic control, evidence in the field itself — a lot of planes crash remotely — aircraft crash law is very much, one a timing issue and two an expertise issue," LoRusso said. 
LoRusso added there's numerous manufacturers involved in airplane components. He said another thing most people don't think about is after most crashes, very little is left, adding to the numerous logistical issues when dealing with a crash investigation.
Other aviation areas that Ramos Law handles, according to its website, includes FAA administrative actions, civil penalties and NTSB appeals. Drone law is another area Ramos Law attorneys cover.