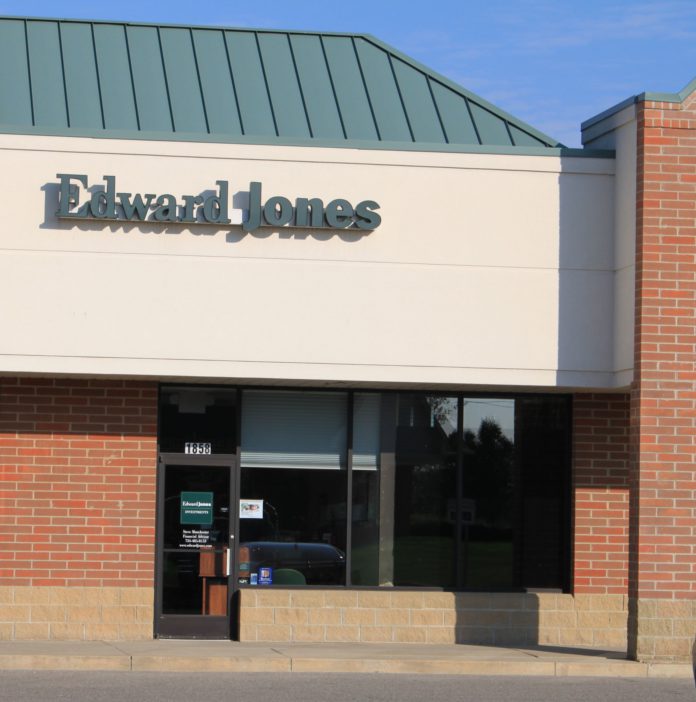 As its lawsuit against Wells Fargo chugs along, Franklin D. Azar & Associates is taking the helm of a class action against another financial industry giant.
On July 25, a federal judge signed off on an order to make FDAzar lead counsel in a class action against Edward Jones. Filed March 30 with co-lead counsel Garner & Associates of Willows, California, the lawsuit alleges that Edward Jones bilked customers by moving their assets to fee-based accounts to collect more revenue.
The move signals that the Denver firm is becoming more active in large-scale financial industry litigation. The firm is also leading plaintiffs in a separate class action against Wells Fargo over the bank's handling of guaranteed asset protection, or GAP, insurance it provided customers.
According to the complaint against Edward Jones, the financial advisor breached its fiduciary duty to customers by using a "reverse churning" scheme to collect fees on their accounts that otherwise had little trading activity. Reverse churning is the practice of financial advisors placing clients' assets in fee-based accounts for the sole purpose of collecting the fees. The plaintiffs say Edward Jones gave customers insufficient notice when it shifted their assets from commission-based accounts to fee-based accounts, which caused them to pay more without getting more in terms of services.
The plaintiffs say that Edward Jones generated more than $17 billion in asset-based fees between March 2013 and March 2018, which is the lawsuit's class period. The company's Form-10k for the fiscal year ending Dec. 31, 2017, reported a 36 percent increase in "asset-based fee revenue" due to clients being moved in to the fee-based "advisory programs," according to the complaint. 
FDAzar attorney and lead plaintiffs' counsel Ivy Ngo said the plaintiff class is mostly "unsophisticated investors" from smaller communities. Edward Jones' business model focuses on serving "middle-America" 401k clients that are served in brokerage locations that spread into rural locations, Ngo said.
"That's why we think this case is so egregious, because [Edward Jones is] taking fees out of peoples' retirement accounts," said attorney John Garner of Garner & Associates. Many of the plaintiffs built decades-long relationships with their advisors so they didn't question the move into the fee-based advisory programs, he added.
Ngo said the class could include tens of thousands of Edward Jones customers, judging from the company's filings. Its typical customer has no more than a few hundred thousand dollars invested, so "there's no way" Edward Jones would have earned its billions in asset-based fees without generating them off a very high number of clients, she said.
Garner said, "For them to make that much money over that period of time the way they did, they have a lot of explaining to do."
FDAzar and Garner & Associates are representing the "Anderson Group" that includes lead plaintiffs Edward Anderson, Colleen Worthington and Janet Goral. They believe the group has the "largest financial interest" in the action based on how much money they had invested in Edward Jones' advisory programs. "We were doubtful that there were larger plaintiffs out there," Ngo said, adding it was unlikely there would be plaintiffs to come along who had tens of millions invested in the fee-based accounts.
As lead counsel, the firms will handle the principal steps of the litigation including briefing and arguing motions, and eventually conducting discovery, depositions and settlement negotiations if the suit progresses.
The case, Edward Anderson, et al. v. Edward Jones & Co., et al., is filed in U.S. District Court for the Eastern District of California. Representing Edward Jones are California-based attorneys from Gibson Dunn & Crutcher and Keesal Young & Logan. Ngo said the plaintiffs are currently amending the complaint and expect the defendants will try to file a motion to dismiss. Edward Jones did not respond to a request for comment.
Ngo, who previously litigated securities class actions at Robbins Geller Rudman & Dowd's office in Irvine, California, joined FDAzar in January. She worked on cases where her previous firm served as lead counsel in class actions against Motorola, Pfizer and JP Morgan Chase.
She is meanwhile leading another potentially massive case against another financial industry giant. FDAzar sued Wells Fargo Feb. 27 in the Central District of California, claiming the bank withheld refunds on GAP insurance policies that customers took out on automobile purchases.
GAP insurance on a car loan protects the car purchasers from having to pay the difference between the car's value and the amount remaining on the loan if the car is totaled or stolen. According to the complaint against Wells Fargo, the company charged borrowers the full GAP insurance fees up front when it issued the loans, but when borrowers had their loan terminated early or their car repossessed, it would fail to refund them the unused portion of the GAP insurance fees.
In its answer to the complaint, Wells Fargo said that it made no auto loans directly to any of the plaintiffs. Rather, they were loans that Wells Fargo purchased from third parties, and the plaintiffs actually bought the GAP insurance upfront from third parties. 
The case, Armando Herrera v. Wells Fargo, N.A., is filed in the U.S. District Court for the Central District of California. Ngo said that while Wells Fargo responded to the complaint, it hasn't filed to dismiss it, and the case is moving along toward discovery with a scheduling conference set for Aug. 13. 
— Doug Chartier