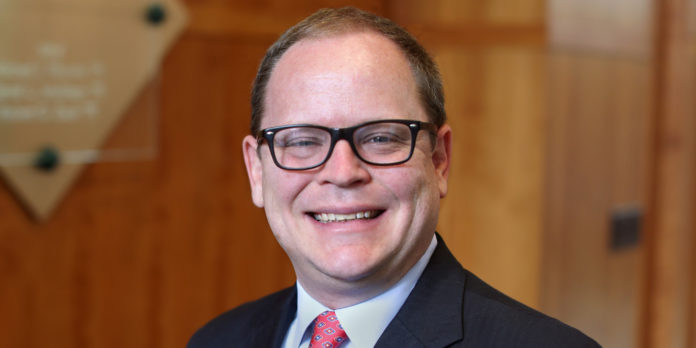 President Joe Biden announced another slate of judicial nominees Wednesday morning, proposing two appeals court judges and four district court nominees as he continues a historically unprecedented pace of filling vacancies.
Biden selected Virginia Solicitor General Toby Heytens for a seat on the 4th U.S. Circuit Court of Appeals and Oregon labor lawyer Jennifer Sung to join the 9th U.S. Circuit Court of Appeals. For two federal trial court slots in Michigan, Biden chose Jane Beckering, a judge on the Wolverine State's court of appeals, and Detroit-area state court judge Shalina Kumar. He tapped assistant U.S. attorney Patricia Giles and federal magistrate Michael Nachmanoff to become U.S. District Judges in Virginia.
The nominees, said a White House statement, "continue to fulfill the President's promise to ensure that the nation's courts reflect the diversity that is one of our greatest assets as a country — both in terms of personal and professional backgrounds."
Heytens has been Virginia's chief appellate lawyer for more than three years. He was also a law professor at Cornell Law School and the University of Virginia School of Law. A former O'Melveny & Myers associate, Heytens clerked for Judge Edward Becker of the 3rd U.S. Circuit Court of Appeals and Justice Ruth Bader Ginsberg. He has also served as a Bristol Fellow in the office of the U.S. Solicitor General.
If confirmed, Heytens would replace Judge Barbara Keenan who has announced her intention to assume senior status as of August 31.
Sung is a member of the Oregon Employment Relations Board. Before entering public service, the former law clerk to Judge Betty Fletcher of the 9th Circuit was an Altshuler Berzon associate and McKanna Bishop Joffe partner. During her career in an employment and labor law focused private practice, Sung represented employees and unions. She was also a Skadden Fellow at New York University School of Law's Brennan Center for Justice. 
Sung would replace Judge Susan Graber of Portland if she is confirmed by the Senate. Graber said in February that she will assume senior status upon her replacement.
Beckering, nominated to the U.S. District Court for the Western District of Michigan, has been a Michigan Court of Appeals judge since 2007. Before taking the bench, she was a plaintiff's civil litigation lawyer in Grand Rapids. If she is confirmed Beckering would become the only judge on the federal trial court in western Michigan appointed by a Democratic president.
Kumar has also been a judge for about 14 years. During her service as a state trial court judge in Oakland County, which includes Detroit's northwestern suburbs, she has presided over an adult treatment court and maintained both a civil and criminal docket. Kumar, who would become the first woman of South Asian ethnicity to sit on the U.S. District Court for the Eastern District of Michigan if confirmed by the Senate, was a civil litigator in private practice for a decade before becoming a judge.
Giles is the managing assistant U.S. attorney for the Eastern District of Virginia. She is in her 18th year as a federal prosecutor and, during her public service, was posted to the major crimes unit for that office between 2003-2019. A former law clerk to federal district judge Gerald Lee, whom she would replace if confirmed, she was an associate at Cooley Godward for three years before becoming a prosecutor. If confirmed, she would be the second Black woman ever to be a federal judge in the Old Dominion.
Nachmanoff has been a U.S. magistrate since 2015. Before becoming a jurist he was an assistant federal public defender and chief federal public defender for more than a decade. Nachmanoff was an associate and partner at Cohen, Gettings & Dunham, a law firm in the Washington, D.C. suburbs, where he handled both civil litigation and federal and state criminal cases before commencing work as a federal public defender. 
Biden also said he chose Armando Bonilla and Carolyn Lerner as judges of the U.S. Court of Federal Claims, an Article I court that handles complaints to secure financial compensation from the federal government. Bonilla was a longtime Department of Justice lawyer who is now an executive at Capital One Financial Corp., while Lerner is the chief mediator for the U.S. Court of Appeals for the District of Columbia Circuit and a former leader of the Office of Special Counsel. She was in private practice for 20 years before becoming a federal government employee.
The Senate Judiciary Committee will conduct hearings on the nominations after receiving routine background documentation about each prospective judge. 
CNN reported Wednesday that Biden's pace of judicial nominations and confirmations is the fastest in at least 50 years. Seven judges have been confirmed since the former Vice President and longtime Delaware senator was inaugurated as the nation's chief executive on Jan. 20. No president since Richard Nixon in 1969 has seen that many of his judicial nominees take the bench so quickly.