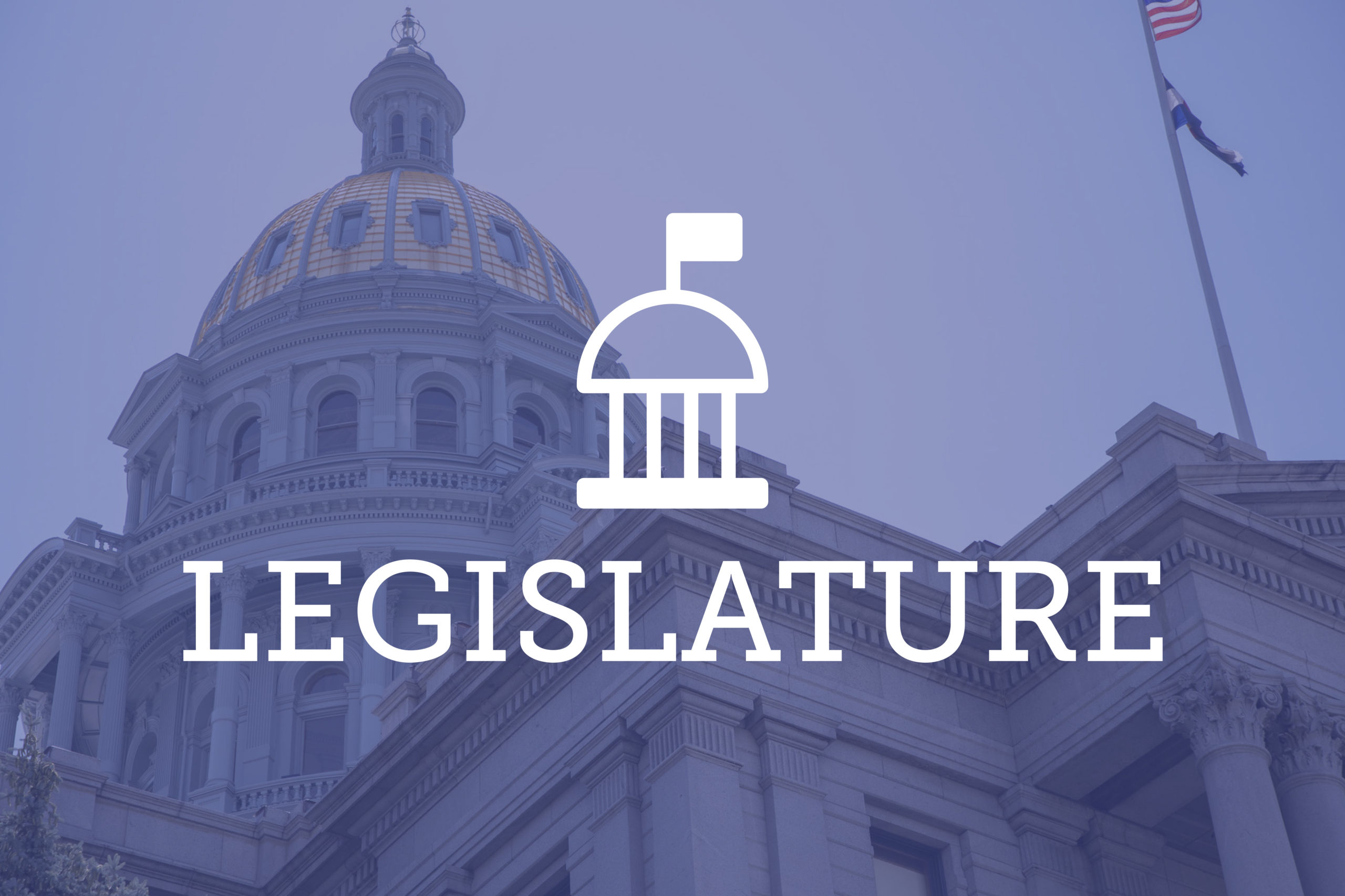 With all the varied and competing interests that can come with proposed legislation, it can be difficult to understand the initial motivation behind introducing a particular bill. But one bill set for a committee hearing tomorrow traces its origins directly to a few court cases that highlighted a gap in existing law with disturbing implications. The direct line from the case to House Bill 1155 is a reminder that lawmakers don't pull legislation out of thin air.
In September, the Colorado Court of Appeals vacated Senon Louis Ramirez' convictions for sexual assault on a child. He had ejaculated into a child's hands but did not have physical contact with her, and the Court of Appeals found the plain defi nition of an "intimate part" under Colorado law does not include semen. Since appeals courts apply laws according to their plain meanings when possible, the opinion included a plea for the legislature to close that gap.
The Colorado Supreme Court denied a petition to hear the case.
"Ramirez was sort of the straw that broke the camel's back, but it was on our radar before that," said Amanda Gall, the sexual assault resource prosecutor for the Colorado District Attorneys Council. She said she went to Rep. Dafna Michaelson Jenet after the outcome of People v. Ramirez.
"I don't think I hesitated for half a second," Michaelson Jenet said. She represents Adams County, where the Ramirez case originated, and she said the bill fits with her reputation for advocating for children. Michaelson Jenet has sponsored several measures related to child welfare.
Recently during the 2018 session, Michaelson Jenet sponsored House Bill 1064, which created a training program for early childhood providers to prevent sexual abuse of children.
Rep. Terri Carver also sponsors House Bill 1155. Michaelson Jenet said Carver is a fi tting co-sponsor as a member of the Colorado Crime Victims Caucus, and she has the "fi nesse" needed for sensitive subjects such as this.
"Quite frankly, when I read the [Ramirez] case, there was no question in my mind" it involved a sex crime that should be covered, Carver said.
House Bill 1155 expands the definition of sexual contact in the Colorado Revised Statutes 18-3-401 for the purpose of defining sex crimes to include the deliberate emission of bodily fluids onto a victim, and deliberately allowing bodily fluids to come in contact with a victim if the purpose of the contact is sexual arousal, gratification or abuse. The current definition only includes contact of "intimate parts" between the victims and perpetrator.
Gall said the law's gap also came up in a 2013 case. Jonathan Rubeck broke into a dorm room at the University of Colorado Boulder and possibly masturbated in front of one of the women living in the room. Rubeck eventually pled guilty to charges of second-degree burglary and attempted invasion of privacy, but Gall said prosecutors couldn't charge him with sex crimes because the women didn't wake up until after he exposed himself.
The Court of Appeals' opinion in Ramirez noted some other states have broader definitions of sexual contact included in sexual assault on children that have allowed them to avoid the problem presented in Ramirez. Idaho, New Jersey and California, said the opinion, include masturbation in their definitions.
Also in 2019, Alaska state Sen. Peter Micciche has introduced Senate Bill 12 to close a gap in the state's sexual offense laws that allowed a man to receive a lenient plea deal after allegedly strangling a woman unconscious and masturbating on her. Among other provisions, the bill would make unwanted contact with semen a sex crime. In November's general election, voters ousted the judge who approved the defendant's plea deal.
A comparison of House Bill 1155 to other bills that affect Colorado's judiciary, such as one to add district judges around the state, highlights how the judiciary is able to serve as a stakeholder in the legislative process when bills invoke the court's functions as an institution, but cannot when bills affect the laws they interpret. State court administrator Chris Ryan testified a few weeks ago in favor of Senate Bill 43, which would add more than a dozen district judges in Colorado.
But Gall said jurists couldn't consult with legislators as stakeholders on House Bill 1155, because they have to stay neutral about what should be considered a crime or not.
She said part (c) of the bill, which covers contact of bodily fluids with a victim, required some education to clarify the contact has to be knowing and for the purpose of "sexual arousal, gratification or abuse."
"Once we are able to share the story of the bill, I don't think we'll have any trouble" getting it passed, said Michaelson Jenet.
Carver also said she hopes the bill will not run into obstacles passing, especially because behavior such as what was at issue in Ramirez is so "egregious" and "deeply harmful." "It isn't a technicality," she said. "It's not that kind of bill."
— Julia Cardi,