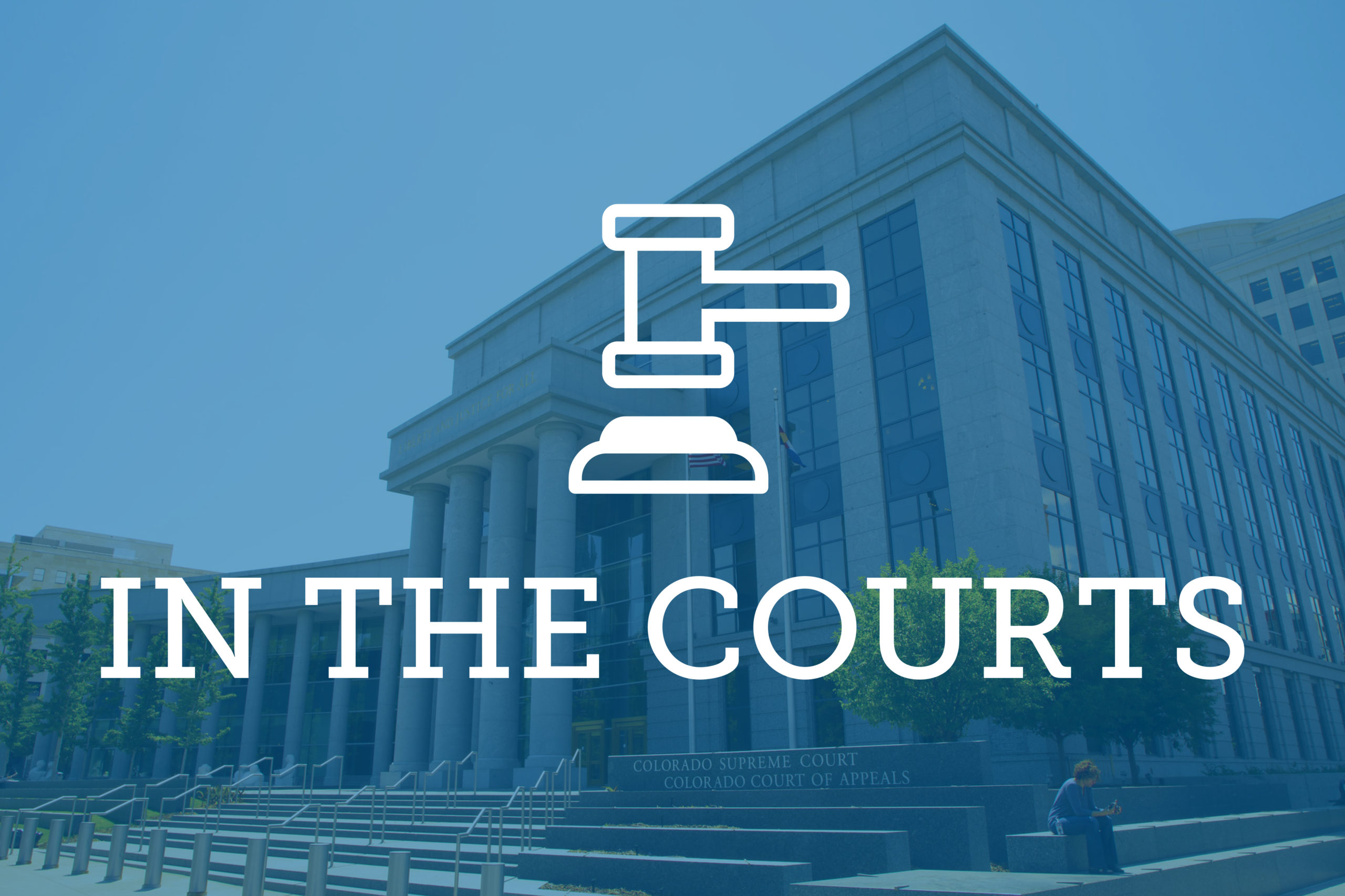 Messner Reeves had a busy week at the end of January.
Although the cases were spread across the firm's nine offices, the Denver-based law firm of 100 attorneys saw six defense wins and one arbitration within the first month of 2019. Four of those wins came between Jan. 30 and Feb. 1.
For national litigation practice group head Bruce Montoya, the slate was busy but not necessarily unheard of. He said the firm typically sees many trials throughout the year. He did add, however, that it was an aberration to have six in one month, even across multiple offices.
Just one of those cases was in Colorado. Firm partner Doug Wolanske and associate Elizabeth Salinas-Van Orman on Jan. 31 received a defense verdict in a medical malpractice case for a general surgeon in Colorado Springs.
The surgeon, whom Messner Reeves did not identify, was accused of negligence in performing gallbladder surgery on a patient in Colorado Springs in 2014. Wolanske said there was a known complication in the procedure, and that complication ultimately ended up coming to realization during surgery.
According to Wolanske, during closing arguments the plaintiff asked the jury for total damages of roughly $800,000 — $337,000 in medical bills and $500,000 in non-economic damages. The jury returned a verdict in favor of the defendant with no damages awarded to the plaintiff, and although the verdict is still fresh, Wolanske said there are no post-trial motions and he doesn't expect to see any issues appealed in the case.
In similar medical malpractice cases, knowing of potential complications ahead of a surgery doesn't absolve a doctor of wrongdoing. Wolanske said that it's still necessary to go through expert review and assess the case.
"Complications can happen from negligence or the absence of negligence," he said. It's necessary to have an expert look through the reports from the operation and the deposition of the doctor or surgeon to assess whether they handled everything appropriately, he added.
In this particular case, he said he felt there was a good chance of getting a defense verdict based on the assessments of the depositions and the expert support they received. And as they headed toward trial, he said the doctor involved in the case was willing to go through the process.
"[Doctors] don't want to have an adverse result on their record. [The surgeon] felt they didn't do anything wrong, and a complication occurred," Wolanske said. "I felt it was important to stand up to the allegations against them."
In the type of surgery involved in this case, the particular complication happens in about one out of every 3,000 cases, according to Wolanske. He said the doctor had done about 2,500 and was "right within the curve" of the complications arising. But that information alone isn't enough to defend allegations against a surgeon. As in any trial, it's still essential to be educational and convincing to a jury.
Wolanske said a hurdle for defense attorneys in all medical malpractice cases is overcoming the sympathy that a juror will naturally feel for an injured person. "You tell the jury [sympathy] shouldn't play a role, but there's always an element to get beyond," he said.
He felt that the testimony describing the surgery and the likely reason for the injury — in this case, anomalous anatomy that wasn't typical of what is expected going in to a surgery — was effective in convincing the jury.
"The biggest issue for us from a defensive position was that we have to explain medicine to jurors so they can understand it," Wolanske said. "My experience here in Colorado is that they really do. … We explain medicine is not an exact science, and we try to do everything within our power to make surgery safe but there are complications that occur."
Montoya said that every trial involves a risk-benefit assessment and a client's decision to go to trial is similar to deciding whether to undergo an elective surgery. "There are risks, benefits, and, eyes wide open, we have to make a decision as a team as to what we should do. You present the options to the best of your ability as a trial lawyer an allow the client "to make an informed decision," he said. "There are no guarantees with jury trials."
The firm's other trial wins came in courts in California and Nevada.
— Tony Flesor