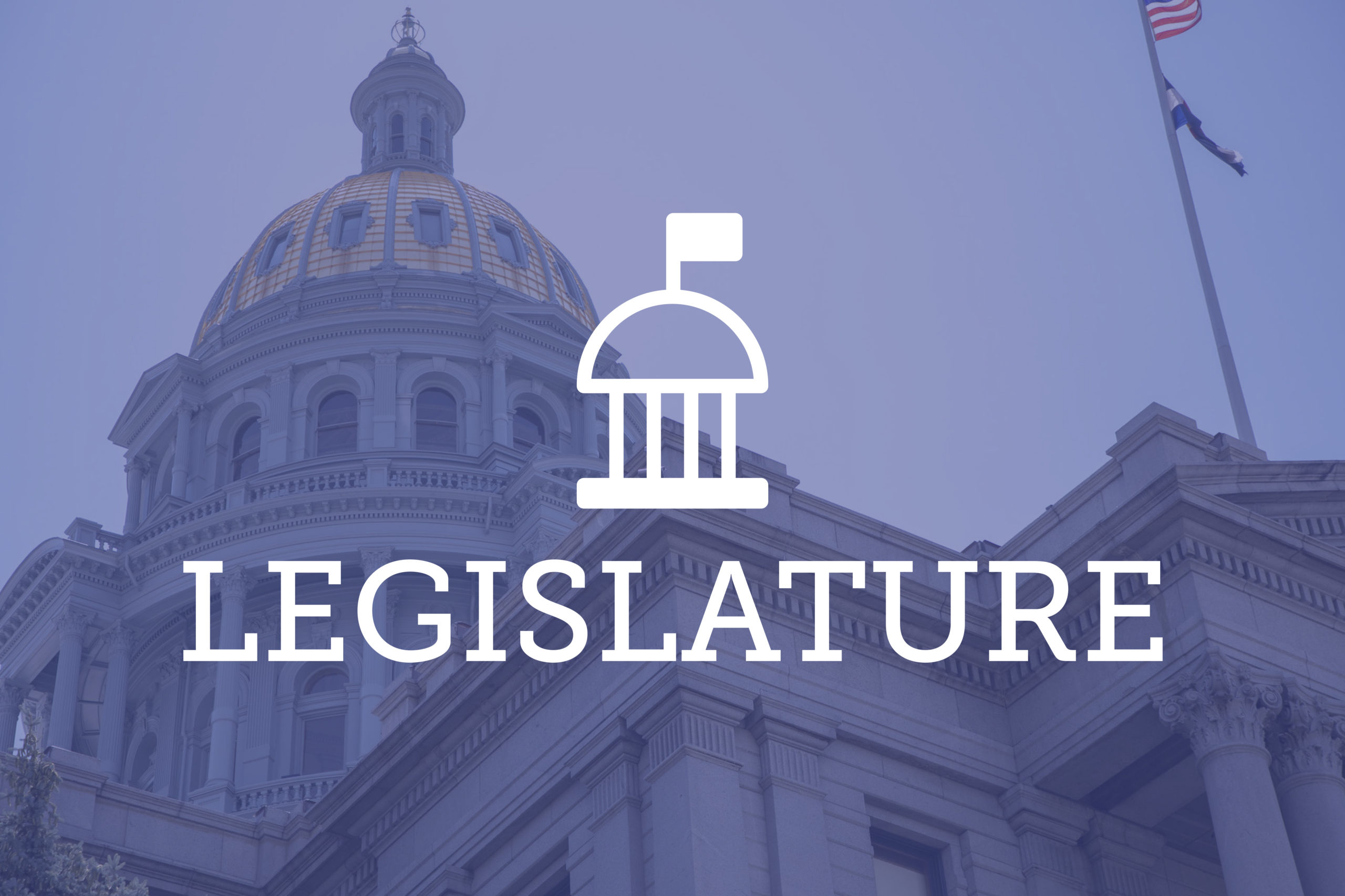 A bill that would have removed a district attorney candidate's political party from the ballot was killed in committee after much of the original content was cut out. 
House Bill 23-1206 was introduced Feb. 17 by Democratic Rep. Bob Marshall. As introduced, the bill would've prevented candidates for district attorney and sheriff in Colorado from running under a political party or serving on a party's committee while in office. It also would've created alternative pathways to getting on the ballot than a political party's primary election, created minimum education requirements from sheriffs and prevented political activity while in uniform. 
Colorado is one of 38 states that holds partisan elections for DAs, according to data from the University of North Carolina School of Law's Prosecutors and Politics Project. In an email to Law Week Colorado when the bill was introduced, Marshall said he hoped it would boost public trust in law enforcement by removing the appearance of partisanship for elected officials. 
But language in the bill that would impact DA and sheriff elections was cut prior to its first hearing March 9, with Marshall amending the bill to be closer to a state-level Hatch Act. 
Introducing HB23-1206 to the House Judiciary Committee March 8, Marshall, who was then the only sponsor of the bill, said he received tremendous pushback over banning political affiliations for DA and sheriff candidates. 
"Originally, this bill was supposed to be three bills in one. And I recognize that it was a bit overly ambitious," said Marshall during the committee hearing, who in the pre-amended version, also cut out minimum education requirements for sheriffs. "I have had further very strong pushback on the nonpartisan elections of the DAs and sheriffs, including the education requirement. So I have an amendment today because of that to not let the Hatch Act part fall to the side."
While HB23-1206 made it out of the Judiciary Committee with a 9-4 vote and eventually passed a vote by the full House March 24, but many parts of the original act were cut out or watered down. 
At the March 9 hearing, multiple members of the Judiciary Committee said they believed local governments, rather than the state government, should be tasked with enacting or enforcing such provisions. 
Rep. Elisabeth Epps of the Judiciary Committee spoke in support of the bill's original proposition to remove political party affiliation for sheriffs and DAs on the ballot. "I certainly wish it could have stayed in and I look forward to a bill that includes it in future years," said Epps at the House judiciary hearing. 
Another version that was reengrossed March 24 is a Colorado version of the Hatch Act that Marshall said was modeled off similar laws from other states. The Hatch Act was passed in 1939 to prohibit political campaigning by federal employees in connection with their role in the government. In the years since, the Hatch Act has undergone amendments and court challenges. The national law only applies to state employees when their positions are primarily federally funded. 
If passed, the bill would have prohibited employees of police departments from participating in political activity while in uniform or using government property. That activity includes participating in a political activity, fundraising on behalf of a political campaign, endorsing a political candidate, attempting to influence someone else's political views while on the job as well as displaying political messaging on a job-issued car or uniform, displaying political messages or banners in the office or allowing the use of a government office for political activity not available for public use. 
Candidates for elected positions employed by the department, like sheriffs, would have fewer restrictions under the proposed bill. 
The bill now has the support of 10 other representatives (Reps. Jennifer Bacon, Kyle Brown, Chris deGruy Kennedy, Serena Gonzales-Gutierrez, Leslie Herod, Cathy Kipp, Mandy Lindsay, Javier Mabrey, Julie McCluskie and Stephanie Vigil) and Sen. Nick Hinrichsen. 
While HB-1206 made it out of the House with more support than when it was first introduced, it was killed in the Senate late last month. 
On April 20, a 3-0 vote from the Senate Committee on State, Veterans & Military Affairs moved to postpone consideration of the bill indefinitely, killing the bill.