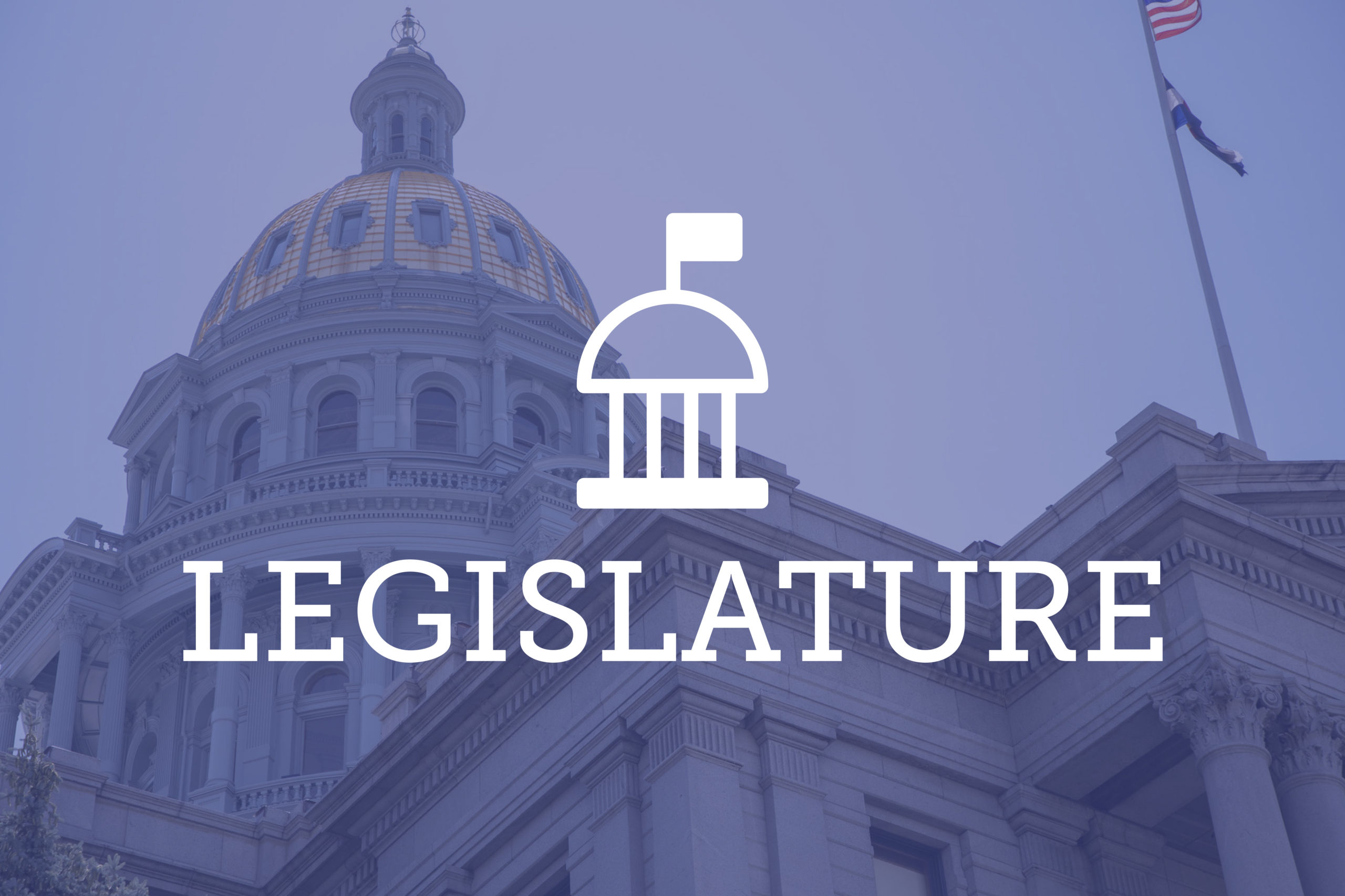 A bill introduced this session to the Colorado General Assembly hopes to boost public trust in criminal justice by making elections for sheriffs and district attorneys nonpartisan. 
In office, DAs and sheriffs are meant to be apolitical public servants. Yet they run for election, raise campaign funds and appear on the ballot with a political party affiliation. As a result, elections for both offices can take the shape of partisan elections. 
HB23-1206 was introduced Feb. 17 by Democratic Rep. Bob Marshall and is scheduled for its first hearing in front of the House Judiciary Committee March 8. Among other things, the bill would prohibit ballots from listing a DA or sheriff candidate's political party, prevent elected DAs and sheriffs from serving on political party committees and restrict political activities for sheriff's office employees. 
Marshall said he hopes the bill will increase public trust in law enforcement and criminal justice and take candidates out of the unusual position of having to campaign and run on a political platform, but then assume an apolitical stance once in office. 
"It is incongruent that the DAs and sheriffs run as the designees of partisan political parties and are dependent upon the party apparatus to be elected to office, but then claim they are apolitical enforcers of the law once elected," wrote Marshall in an email to Law Week. He added that while HB-1206 wouldn't eliminate the overlap of politics into those offices, he thinks it will help the situation. 
Colorado is one of 38 states that holds partisan elections for DAs, according to data from the University of North Carolina School of Law's Prosecutors and Politics Project. A total of 45 states elect DAs, but in Arkansas, California, Minnesota and Oregon candidates run in nonpartisan elections. Montana, Hawaii and North Dakota have a mixture of nonpartisan and partisan DA elections. The majority of states that elect sheriffs do so under partisan elections. But a handful of states, including Minnesota, California and Oregon don't allow candidates to run under a party affiliation. 
Instead of being selected through a political party's primary elections, the bill would allow sheriff and DA candidates to petition onto a ballot with signatures from either 1,000 electors or 10% of the number of votes for the office during the last election. 
The bill would also require any candidates running for sheriff in counties with 25,000 or more residents to hold a bachelor's degree or higher in criminal justice or the legal field. That requirement would take effect Nov. 1. 
The legislation also sets out a number of steps to remove candidates from partisan politics. County political party committees could no longer include either DAs or sheriffs starting in November but wouldn't oust any current DAs or sheriffs who currently sit on their committees and are reelected after Nov. 1. The bill would also remove any listing of a sheriff or DA candidate's political party affiliation from the ballot and impose significant limitations on political activities for candidates. 
The bill would prohibit any employee of a sheriff's office (including the county sheriff and deputy sheriffs) from participating in political campaigns while on duty, soliciting money for a campaign while on duty, use their official position to publicly endorse a political candidate or political views, display any political advertising on a government building, their car or uniform while on duty, use county buildings to hold political meetings and prevent them from being a member of a political organization and attending political meetings while off duty.  
Marshall, who worked as a commercial litigation and appeals attorney prior to his election to the Colorado House of Representatives last year, said his personal observations and experiences with the Douglas County Sheriff's Department and 18th Judicial District first made him question why sheriffs and DAs must take partisan, political positions. 
"I hope that it will tamp down on the amount of politics in law enforcement," wrote Marshall. "Partisan politics will not ever be eliminated from elections. But if one is elected to office without a partisan designation, the public perception and the actual ability of the office holder to act in a nonpartisan or independent manner, is improved."
The bill would not impact the election of Colorado's attorney general. Marshall said, unlike DAs and sheriffs, the attorney general is responsible for policy decisions on top of criminal law enforcement. "They are not, and should not be, simply dispassionate apolitical enforcers of our criminal law like sheriffs and DAs," wrote Marshall.