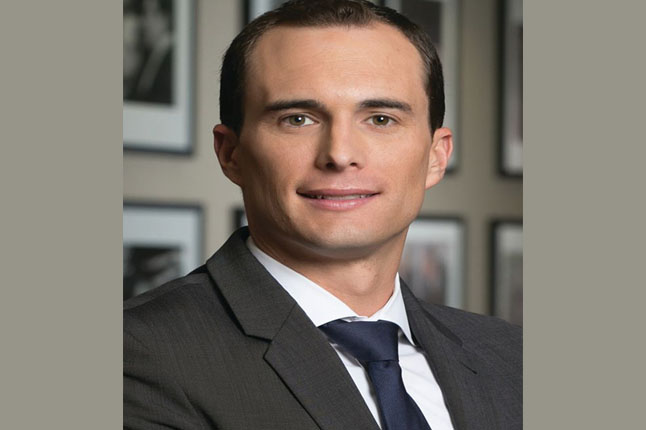 Brownstein Hyatt Farber Schreck announced March 26 that Mark Bolton has rejoined the firm's government relations department as a shareholder in the Denver office.
Bolton is returning to Brownstein after serving as senior deputy legal counsel for Colorado Gov. John Hickenlooper. In that role, his work focused on tax, economic development, telecom and energy and natural resources policy. He developed policy initiatives for the administration and served as one of the governor's primary strategists on several of the administration's legislative priorities. 
As the governor's attorney, Bolton managed legal issues for the governor and the governor's cabinet, developed legal strategies that supported the governor's objectives, and counseled the governor's cabinet on executing administration goals through the administrative process.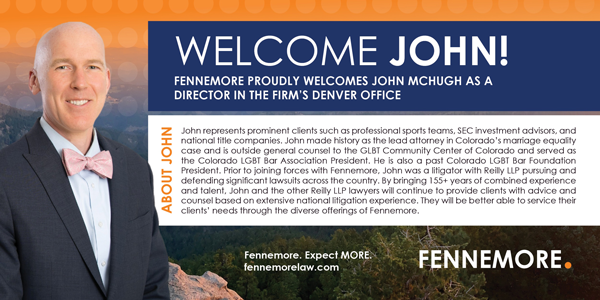 Bolton also served as Colorado's director of marijuana policy. 
In that capacity, he was responsible for managing all marijuana policy issues for the state, overseeing Colorado's  marijuana tax revenues, managing marijuana-related interactions between the State of Colorado and the federal government, and providing advice to numerous jurisdictions — at the federal, state and local levels — regarding implementation of legalized marijuana.
As a shareholder in the government relations department, Bolton will focus on counseling businesses and trade associations in public policy strategies in state capitols and administrative agencies throughout the country. 
He will also join the firm's emerging regulated industries group that provides complex legal and political strategies to state and local governments and businesses confronting growth in emerging and highly regulated areas.
Bolton earned his law degree from the University of New Mexico School of Law and his bachelor's degree from the University of Arizona.
LATERAL WATCH
Arnold & Porter announced March 26 that intellectual property litigator Evan Rothstein has joined the firm as a partner in its Denver office. Rothstein previously chaired the IP department at Brownstein Hyatt Farber Schreck.
Rothstein represents clients in complex disputes and has significant first-chair trial experience.
He advises clients across a range of technologies and industries with specific emphasis on media, advertising, software and hardware, gaming and e-commerce. He regularly represents clients on patent, trademark, copyright and trade secret matters in federal and state courts and before the U.S. Patent and Trademark Office.
"We are delighted to welcome Evan to our team," said Timothy Macdonald, head of Arnold & Porter's Denver office. "He is a talented intellectual property lawyer with a demonstrated track record and a national reputation. His arrival builds upon our existing capabilities both in Denver and nationwide."
Rothstein earned his law degree from University of Colorado Law School and received his bachelor's degree from Emory University.
BOARD APPOINTMENTS
Ethan Birnberg, an associate in Ballard Spahr's bankruptcy, reorganization and capital recovery group, has been elected to a three-year term on the American Board of Certification. Birnberg also will serve on ABC's marketing committee.
ABC is a national legal specialty certification organization that certifies attorneys as specialists in business bankruptcy, consumer bankruptcy and creditors' rights law. The organization, which is sponsored by the American Bankruptcy Institute and the Commercial Law League of America, has certified more than 1,000 attorneys to date.
Birnberg represents debtors, trustees, creditors and receivers, predominantly for court-appointed receivers in Ponzi scheme cases. He also advises clients in corporate restructuring, workouts and asset sales, fiduciary duties and all types of adversary proceedings.
Armstrong Teasdale announced Tuesday that partner Bill Ojile has been elected to serve as treasurer on the Rocky Mountain Human Services board of directors. RMHS is a Colorado nonprofit that serves children and adults with intellectual and developmental disabilities as well as veterans who are facing homelessness. Ojile has served on the RMHS board since 2016.
"As the parent of a young man with autism, I am thrilled to bring my background in legal services and finance to an organization committed to meeting the needs of people with developmental disabilities," Ojile said. He also serves as board chairman for Wayfaring Band, a Denver nonprofit that serves adults with intellectual and developmental disabilities.