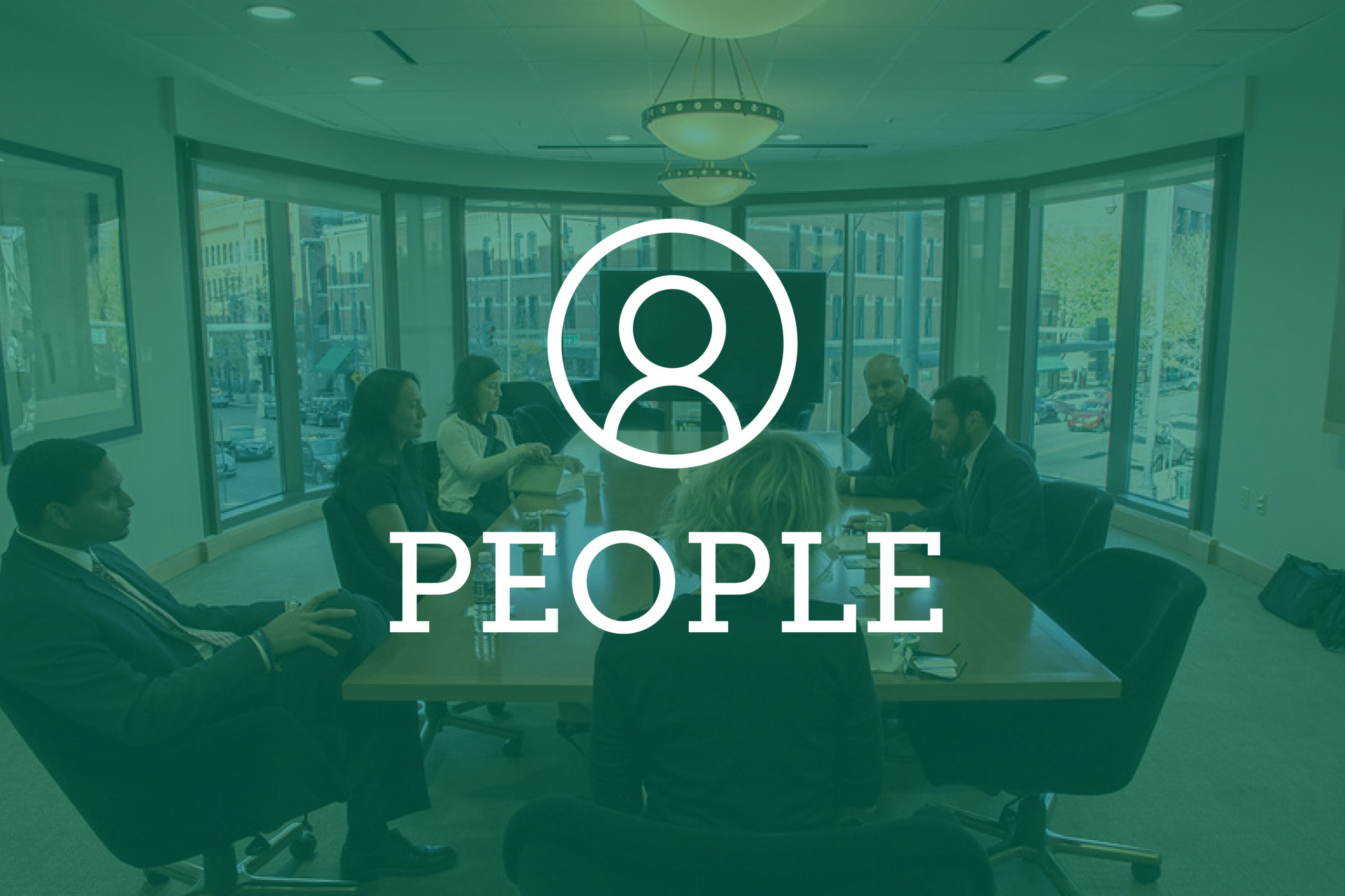 Colorado Bar Association CLE announced the promotion of Heidi Ray to the position of assistant executive director. Ray brings 20 years of CLE programming experience to the position, the past eight with CBA-CLE.
Out of law school, Ray was a litigator in private practice for six years and then transitioned to the continuing legal education field, producing innovative programs for attorneys and other legal professionals. 
In her new role as CBA-CLE assistant director, Ray will help run the nonprofit organization and oversee the 22-person staff. 
Ray received her bachelor's degree from the University of Michigan and her law degree from the University of Denver College of Law. 
LATERAL WATCH
Littler announced Thursday the firm added Laurie Rust as a shareholder in its Denver office. Rust is a labor and employment litigator and joined the firm from Gordon & Rees.
Rust represents employers in state and federal courts and routinely defends companies against employment-related charges and claims before administrative agencies.
She counsels employers on issues such as hiring, employee discipline and termination, accommodating disabilities and leaves of absences, wage and hour compliance, restrictive covenants, immigration compliance, recreational and medical marijuana, social media and trade secrets. 
Rust also works with companies to draft employment agreements, employee manuals, severance agreements, and other employment policies and procedures. She also provides training on harassment and all aspects of employment law.
She earned her law degree from the University of Colorado Law School and her bachelor's degree from the University of Colorado at Boulder.
Jones & Keller announced Jan. 17 that Howard Kenison joined the law firm as a shareholder. 
Kenison specializes in environmental law and litigation. He represents clients in litigation before federal and state courts as well as in regulatory matters involving government agencies. He also provides advices and counsel regarding environmental issues in commercial transactions.
ASSOCIATE WATCH
Davis Graham & Stubbs announced Tuesday that Will Marshall and Lucas Satterlee have joined the firm's natural resources department as associates.
Marshall's practice focuses on complex environmental litigation and enforcement, transactions, permitting and regulatory compliance. His experience includes representing clients in environmental and safety administrative litigation matters, negotiating settlements with enforcement agencies and advising clients on numerous state and federal environmental regulatory matters affecting industry. He held a clerkship with the U.S. Environmental Protection Agency, Region 8 in Denver.
He earned his law degree from the University of California, Los Angeles and his bachelor's degree from the University of Colorado.
Satterlee's practice focuses on environmental, energy and natural resources law with an emphasis on environmental review, permitting, litigation and transactional matters associated with project development and regulatory compliance. 
His environmental law practice consists of navigating the state and federal environmental permitting process for clients in the mining, energy and manufacturing industries. 
While in law school Satterlee worked as a legal intern at the U.S. Department of Justice Environment and Natural Resources Division and the U.S. Department of Energy Office of Energy Efficiency & Renewable Energy.
He earned his law degree from the University of Denver Sturm College of Law and his bachelor's degree from Miami University. 
He is admitted to practice in Minnesota, and his application for admission in Colorado is pending.
Pollart Miller announced last week the firm added two new associate attorneys, Hayleigh Lidbury and Katherine Sickendick.
Lidbury earned bachelor's degrees from Loyola University Chicago. She previously worked as a paralegal for the managing partner of a midsize labor and workers' compensation firm in Chicago, and she recently earned a law degree from The University of Tulsa.
Sickendick is a former U.S. Army Judge Advocate General's Corps as a commissioned officer. 
She served in several capacities at different times in this role: as an attorney advisor to soldiers on their personal legal issues, as an attorney advisor to military commanders and decision makers and as a criminal prosecutor. 
After leaving active military service, she practiced in workers' compensation defense at McCrea & Buck. 
JUDGE APPOINTMENTS
The 5th Judicial District Nominating Commission will meet at the Clear Creek County Courthouse in Georgetown on Feb. 26 to interview and select nominees for appointment by the governor to the office of county judge for Clear Creek County. 
The vacancy will be created by the appointment to the Eagle County Court of Judge Rachel Olguin-Fresquez. The vacancy will occur on Feb. 1.
To be eligible for appointment to fill the vacancy, the applicant must be a qualified elector of Clear Creek County at the time of investiture and have graduated high school or attained the equivalent of a high school education as indicated by the Department of Education, based upon the record made on the General Education Development test. 
The annual salary for this position is $70,329, and it is a 45 percent position. 
The initial term of office of a county judge is a provisional term of two years; thereafter, the incumbent county judge, if approved by the voters, has a term of four years.
Application forms are available from the office of the ex officio chair of the nominating commission, Justice Monica Márquez, 2 E. 14th Ave. in Denver; and from the office of the district administrator, Mike Pisciotta, 885 Chambers Ave., PO Box 597, Eagle, CO 81631. 
Applications also are available on the court's home page at www.courts.state.co.us/Careers/Judge.cfm
Applications must be filed with the ex officio chair no later than 4 p.m. Feb. 8. Any letters suggesting a candidate to fill the vacancy must be submitted by 4 p.m. Feb. 1.
The members of the nominating commission for the 5th Judicial District are: Heather Manolakas of Basalt; Michael Stewart of Evergreen; J.B. Katz and Todd Rankin of Breckenridge; and Margaret Welsh of Edwards. The commission currently has two vacancies.
BOARD APPOINTMENTS
Denver Kids last week announced the election of new board members including Keating Wagner Polidori Free's Lidiana Rios. 
Rios is a trial attorney who focuses her practice on complex commercial and civil litigation. Her previous clients include large financial institutions, private investors, public entities, corporations and individuals.
Denver Kids supports kindergarten through 12th-grade public school students in higher-risk environments graduate from high school, pursue post-secondary education and contribute to their communities.