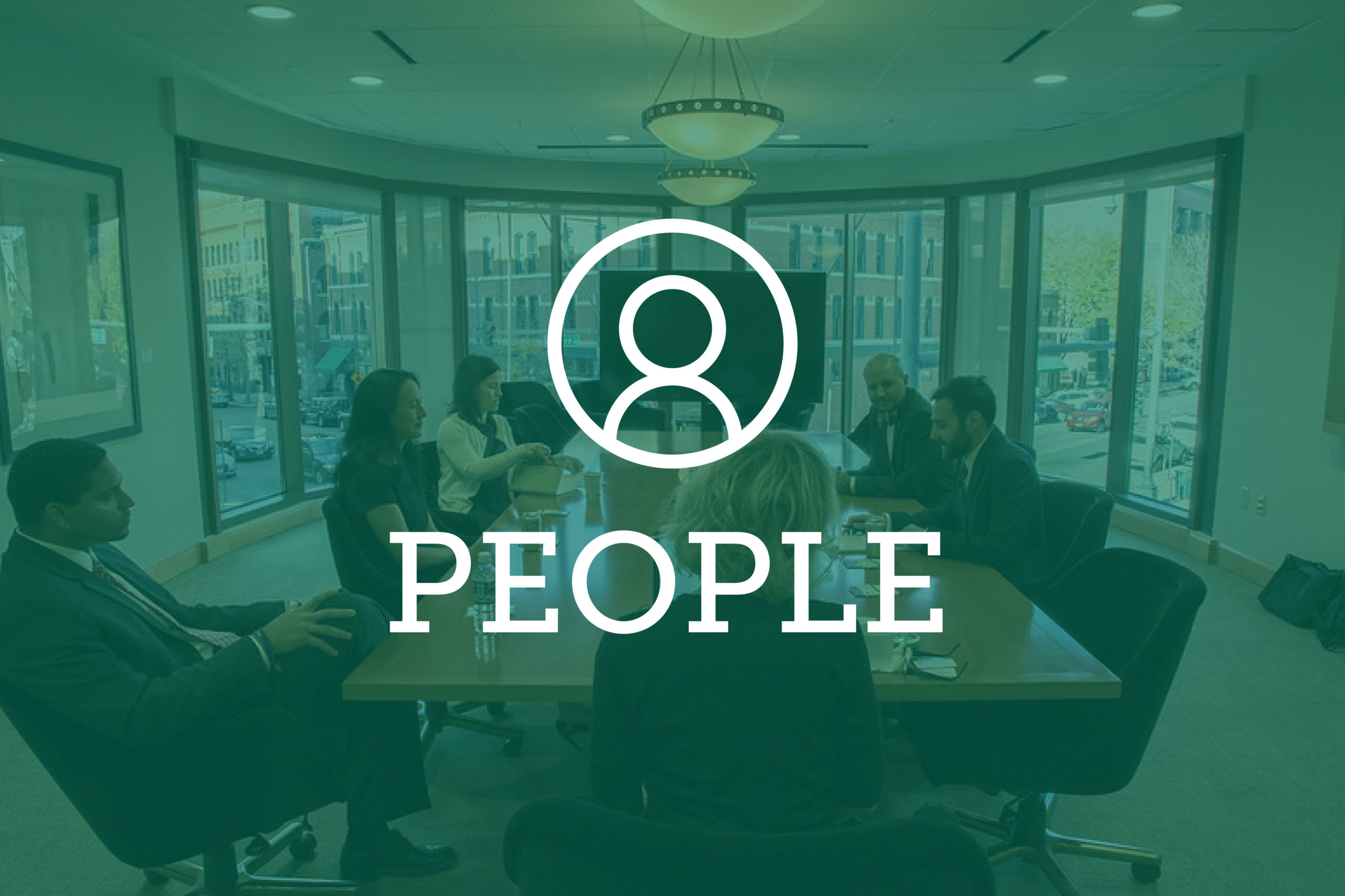 Colorado Supreme Court Chief Justice Nancy Rice on Wednesday announced she will retire from the state's high court June 30.
"It's the greatest honor of my life to have served Colorado as a judge for most of my career," Rice said in a news release. "I'm extremely proud of our system of justice in Colorado, which serves as a model for the nation in just and efficient outcomes. This wouldn't be possible without our thousands of dedicated judicial officers and employees. I will sincerely miss being a part of this great system."
Rice has served on the Colorado Supreme Court since her appointment in 1998 by then-Gov. Roy Romer and succeeded retiring Chief Justice Michael Bender at the helm of the court in 2014. Rice previously served as a Denver District Court judge from 1997 to 1998. 
Before becoming a judge, she also served as an assistant U.S. attorney, deputy appellate chief in the Colorado U.S. Attorney's Office and deputy state public defender.
Rice received her undergraduate degree from Tufts University and her law degree from the University of Utah College of Law.
Rice's replacement will mark Gov. John Hickenlooper's fifth appointment to the Supreme Court. Since 1975, Govs. Bill Owens and Bill Ritter are the only two Colorado governors to appoint fewer than five justices by the end of their time in office. Colorado adopted the current merit judicial selection process in 1966.
Sean Connelly, an appellate attorney who previously served as a judge on the Colorado Court of Appeals, said in an email to Law Week that even with a governor appointing a large majority of justices, the state's nonpartisan judicial selection process limits his or her ability to significantly transform the bench.
"This governor is a moderate focused on competence over ideology," he said. Connelly added that although Rice's retirement will leave the Supreme Court leaning left, the bench will still be "very much in the judicial mainstream."
Rice has overseen a number of projects during her time at the head of the state judicial department. Some include advocating for funding of probationer rehabilitation programs, funding for improvements to courthouses around Colorado and creating a task force to analyze truancy petitions. Most recently, Rice created a blue ribbon commission to consider possible bail reforms in the state.
"Chief Justice Rice's leadership has helped bring about significant progress in numerous aspects of Colorado's judicial system," said state court administrator Christopher Ryan in the news release. "In the many years I've known and worked with her, she's been a staunch supporter of our efforts to ensure everybody has access to the justice system and has worked tirelessly to support many initiatives to improve the system."
Connelly made one practical suggestion for Rice's successor: Decrease the amount of time the Supreme Court takes in deciding whether to grant cert petitions.
"The U.S. Supreme Court takes only a few weeks to rule on cert petitions, while our Supreme Court takes months or sometimes even a year to decide simply whether to hear a case," he said.
The Supreme Court Nominating Commission has yet to announce dates for interviewing applicants to fill the impending vacancy. Members of the court will choose a new chief justice among themselves. 
CWBA Honors Judge Spahn
The Colorado Women's Bar Association on Thursday awarded Denver County Court Presiding Judge Theresa Spahn with its 2018 Judicial Excellence Award.
Spahn began her legal career in private practice before moving into public service as a Deputy District Attorney with the Adams County District Attorney's Office and the Mesa County District Attorney's Office. 
Spahn became a magistrate judge in the 17th Judicial District in 1994, where she presided over juvenile, domestic and criminal cases for seven years. In 2001, she was asked to serve as the executive director for the Colorado Office of the Child Representative, where she focused on improving the consistency and quality of child representation until she took on the role of Director for the O'Connor Judicial Selection Initiative with the Institute for the Advancement of the American Legal System in 2009. 
Spahn briefly moved back into private practice before seeking the role of Denver County Court Judge in 2014. Denver Mayor Michael Hancock appointed Spahn as the presiding judge in 2017. 
Spahn has also been a long-time member and supporter of the CWBA and served as the organization's president from 2007-2008.
Lateral Watch
Kutak Rock announced Wednesday that Sandra Hagen Solin to the firm's government relations practice group.
Solin focuses her practice on industries including business, development, land use, infrastructure, public finance, technology, transportation, energy, utilities, tourism and economic development.
Prior to joining Kutak Rock, Solin was the founder and CEO of Capitol Solutions, a government affairs firm representing business clients at the local, state and federal levels.
Solin has advised statewide and congressional Republican candidates over the years, including Bill Owens for governor, John Suthers for attorney general, Wayne Allard for U.S. Senate, Bob Beauprez for congress and governor, George Brauchler for attorney general and Walker Stapleton for governor.
Snell & Wilmer announce Wednesday the firm launched a blockchain technology and digital currency practice group and blog. Blockchain technology and digital currencies offer a myriad of opportunities and challenges to businesses across industries, from financial services to health care to supply chain management, as well as potential government services, including public registries, voting and digital identities. 
As this loosely regulated new currency paradigm takes shape, Snell & Wilmer has brought together a team of attorneys with an understanding of the related entities and technologies and the complex regulatory and legal landscape surrounding them.
Judicial Nominations
The 18th Judicial District Nominating Commission will meet at the Arapahoe County Justice Center on April 24 to interview and select nominees for appointment to the office of district judge for the 18th Judicial District. The vacancy will be created by the retirement of Judge Paul King. The vacancy will occur on July 2.
Application forms are available from the office of the ex officio chair of the nominating commission, Justice Nathan Coats, 2 E. 14th Ave., Denver, CO 80203, and the office of the district administrator, Shaun Clark, 7325 S. Potomac St., Centennial, CO 80112. Applications and more detailed information are available on the court's home page at http://www.courts.state.co.us/Careers/Judge.cfm
Applications must be filed with the ex officio chair no later than March 29. 
Letters suggesting a candidate to fill the vacancy must be submitted to a member of the nominating commission by March 22.
The members of the nominating commission for the 18th Judicial District are: Timiann Aguilar of Castle Pines; Candace Figa and Adelita DeHerrera of Aurora; Stanton Dodge of Castle Rock; Delford Philips of Denver; Christopher Richardson of Elizabeth; and Michael Yowell of Hugo.
Commission Appointments
Gov. John Hickenlooper on Wednesday appointed Crista Lee Newymyer-Olsen of Mosca to a sit as an attorney on the 12th Judicial District Judicial Performance Commission. Her term will expire Nov. 30, 2021. Commissions on Judicial Performance provide voters with evaluations of judges and justices seeking retention. 
The results also provide judges with information intended to help improve their professional skills as judicial officers.