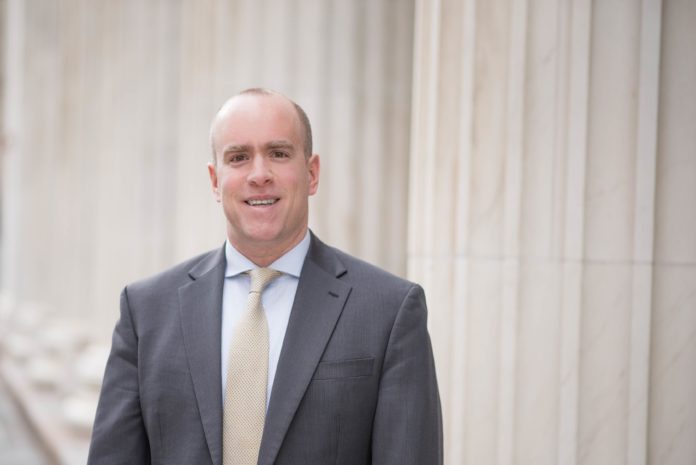 Denver-based boutique firm Childs McCune announced Wednesday that attorney Jordan Lipp has joined the firm as a managing member. Lipp was previously a partner at Davis Graham & Stubbs in Denver.
"Jordan's experience defending some of the largest recent personal injury jury trials in Colorado will grow our law firm's already strong reputation for excellence in trial practice," said Julie Warren, a Childs McCune founding member. "Jordan wrote the definitive book on product liability law in Colorado and is a true expert in this area."
Lipp is the author of the book, Product Liability Law & Procedure in Colorado. His practice includes product liability, outdoor recreation and ski industry-related matters and general commercial litigation. He is currently an adjunct law professor at the University of Denver Sturm College of Law, where he teaches outdoor recreation and ski law.
Polsinelli added three in Denver to the firm's national venture capital and emerging growth companies practice.
Chuck Cotter, Finity Jernigan and Christie DiNapoli will be based in the firm's Denver office but will have an eventual presence in Boulder.
Cotter is joining the firm as a shareholder and has 14 years experience in counseling companies from startup to exit, helping them raise capital, complete acquisitions and comply with regulations.
Jernigan works with emerging companies on financing, mergers and acquisitions, securities regulations and corporate governance. She has experience with food, beverage and natural products clients on a variety of corporate matters.
DiNapoli advises companies at all stages of growth in debt and equity financings, mergers and acquisitions and corporate governance matters. She also counsels investors and venture capital firms regarding investments in the consumer products space.
Butler Snow announced Tuesday that Sean McGuinness joined the firm as a partner. McGuinness will be a part of the firm's gaming industry team and business services practice group. He regularly practices before the Colorado Division of Gaming and the Colorado Limited Gaming Control Commission.
McGuinness has experience with complex mergers and acquisitions and regulatory mandates for casinos and gaming manufacturing companies. His previous practice involvement included commercial gaming and casinos, gaming and hospitality, hotels and resorts and real estate.
McGuiness joins Butler Snow from Lewis Roca Rothgerber Christie. He is admitted to practice in Colorado, Iowa, Mississippi and Nevada. He received his bachelor's degree, master's degree and law degree from Drake University.
Stinson Leonard Street announced Tuesday that Ashley Arroyo joined the firm's Denver office as a partner.
Arroyo focuses her practice on transactions related to commercial real estate, real estate financing and corporate business activities. She has experience advising clients in all phases of real estate transactions, including acquiring, selling, and developing real property for commercial and industrial developments, as well as retail and mixed-use projects.
Arroyo previously served as an assistant city attorney in the municipal operations section of the Denver City Attorney's Office, where she served as in-house counsel for city agencies, such as the Office of Economic Development and Theatres & Arenas. She earned her law degree from Boston College Law School. 
Attorney Promotions
Employers Council announced the promotion of three employees to director: Michelle Jacobsen to director of employment law services, Curtis Graves to director of sales and marketing and Lorrie Ray to director of membership services. 
Graves is an employment law attorney and information resource expert who specializes in legal issues surrounding drug use by employees, unemployment compensation and corporate training. 
In addition to keeping members up-to-date on employment law and human resource current events, Graves represents members in administrative proceedings before the Equal Employment Opportunity Commission, the U.S. Department of Labor, and the Colorado Department of Labor and Employment. 
Graves holds a bachelor's degree from the University of New Hampshire and a law degree from the University of Denver.  
Jacobsen will oversee the legal services team focused on employment law, legal compliance training and offering counsel on prevention and management of legal claims.
Jacobsen has a strong background in employment law, focusing on wage and hour regulations, civil rights and public sector employment law. 
Jacobsen earned a bachelor's degree and law degree from the University of Wyoming. 
Ray specializes in resolution of civil rights cases before state and federal administrative agencies, federal wage and hour disputes and state law claims, employment discrimination, wrongful discharge, and health and safety laws. 
She will oversee membership services and develop programs, events, initiatives and policies aimed at attracting and retaining member organizations. 
Ray holds a bachelor's degree from the University of Colorado and a law degree from the University of Denver.