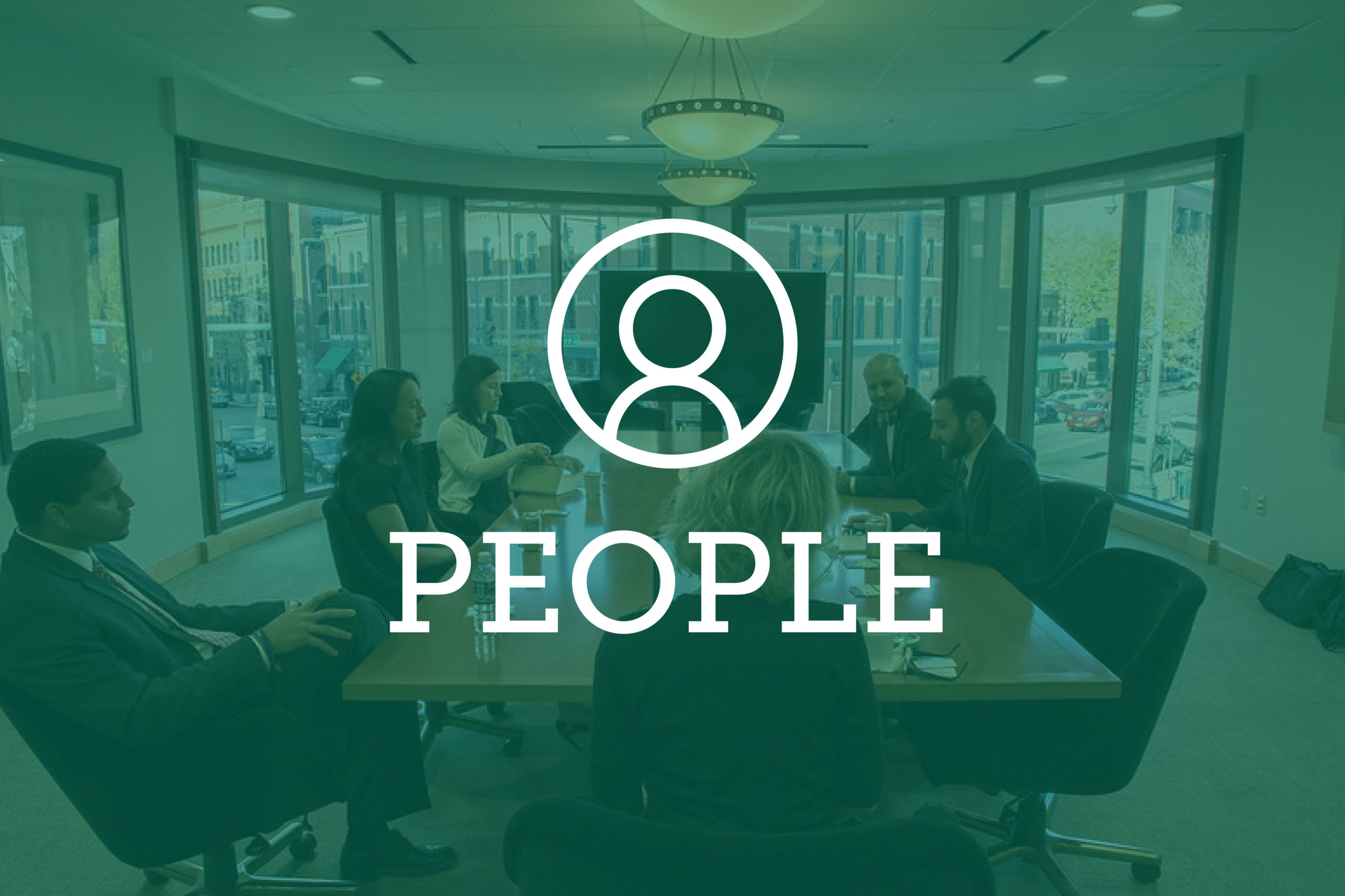 The Colorado Judicial Institute announced the 2019 Judicial Excellence Awards recipients. The honorees will be recognized at CJI's 17th Annual Judicial Excellence Awards dinner Oct. 17 at the History Colorado Center.  
The 2019 Judicial Excellence Award Recipients are: 4th District Judge Timothy Schutz, Denver County Court Judge Olympia Fay, 8th District Magistrate Matthew Zehe.
The 2019 Distinguished Leadership Award Recipients are: U.S. District Court Senior Judge Marcia Krieger and U.S. District Court Chief Judge Wiley Daniel (posthumously).

LATERAL WATCH
Sheridan Ross announced July 1 the addition of three new hires including Scott Bialecki, an intellectual property litigator who is rejoining the firm's litigation practice group. In addition to Bialecki, the firm also added Sterlon Mason, a patent attorney, and patent agent Dr. Stephanie Villano.
 Bialecki is a litigator who works in intellectual property, antitrust and regulatory law to assist domestic and international clients. He is a former regulator with the Federal Trade Commission and is a registered patent attorney.
 Mason has more than two decades of intellectual property experience. His practice is focused on consumer electronics, computer hardware components and software programs, semiconductor, material science, and automotive applications. He spent nearly two decades in Tokyo working with international and Japanese-based law firms on U.S. and international intellectual property rights.
 Villano is a patent agent with more than a decade of research and intellectual property portfolio development experience. She has a background in physical chemistry and handles domestic and international patent prosecution across a range of technologies. Before joining Sheridan Ross, Stephanie worked at the University of Colorado Boulder's Technology Transfer Office and also previously worked as a research assistant professor with the Colorado School of Mines.

NEW PARTNERS
Moye White announced Monday that Andrew Flynn has been named a partner. 
Flynn has previous experience defending insurance companies and policyholders and co-founded Moye White's insurance coverage and recovery group.
In addition to insurance coverage and recovery, Flynn also works in corporate disputes, employment law and real estate litigation. He has extensive deposition, mediation and trial experience. 
JUDICIAL ANNOUNCEMENTS
The 4th Judicial District Nominating Commission has nominated three candidates for a district court judgeship created by the passage of Senate Bill 43, effective July 1. 
Nominees Jessica Curtis of Colorado Springs, William Moller of Woodland Park and Steven Paul of Colorado Springs were selected by the commission on June 28, at the El Paso County Courthouse.
Under the Colorado Constitution, the governor has 15 days from July 1 to appoint one of the nominees as district court judge for the 4th Judicial District (El Paso and Teller counties).
The 8th Judicial District Nominating Commission has nominated three candidates for a Jackson County judgeship created by the retirement of Judge Cindy Wilson, effective June 5. Nominees Sherry Cure of Walden, Chelsea Rengel of Denver and Antonia Sjoberg of Walden were selected in a meeting on June 28 at the Larimer County Justice Center. Under the Colorado Constitution, the governor has 15 days from July 1 to appoint one of the nominees as county court judge for Jackson County. Comments regarding any of the nominees may be sent via e-mail to the governor at [email protected]