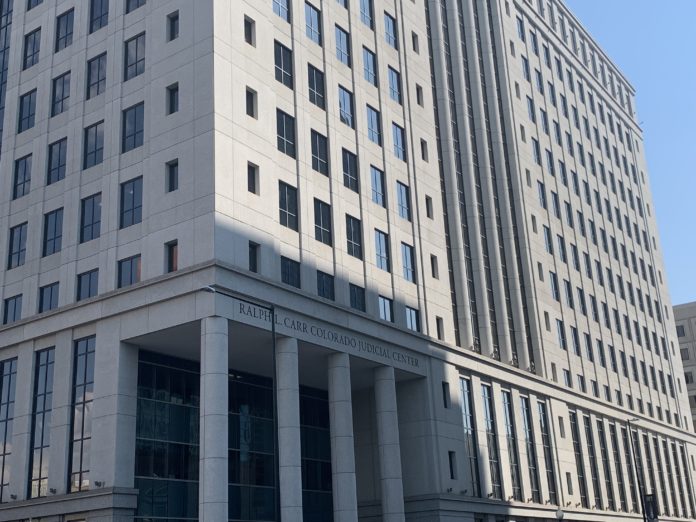 Colorado district attorneys have launched a collection of online dashboards to bring more transparency into the prosecutorial process and build public trust. 
Unveiled on Sept. 8, Prosecutorial Performance Indicators dashboards are now available for the 1st, 2nd, 5th, 6th, 7th, 8th, 18th and 20th Judicial Districts which include a mix of rural and urban districts led by politically diverse district attorneys. The dashboards offer public data, updated on a quarterly basis, about the number of cases filed and charged by the DA office, case outcomes and types as well as demographic data about defendants. Organizers say it's the first project of its kind in the U.S. that looks to regularly publish in-depth data to increase trust in the criminal justice system. 
Prosecutors hope the PPI dashboards will increase public trust in the criminal justice system after studies show widespread skepticism. They also hope that concrete data sets will better inform office policies and identify any disparities or systemic issues. 
"The goal of this project has been to shine light on the criminal justice system because we believe, everybody here in this bipartisan group, that transparency is the key to public trust and public trust has never been more important," said 18th Judicial District Attorney John Kellner, responsible for Arapahoe, Douglas, Elbert and Lincoln counties, at the PPI launch. 
Kellner was joined by 1st Judicial District Attorney Alexis King (Jefferson and Gilpin counties), 2nd Judicial District Attorney Beth McCann (Denver County), 8th Judicial District Attorney Gordon McLaughlin (Jackson and Larimer counties) and 20th Judicial District Attorney Michael Dougherty (Boulder County). 
Organizers of the PPI dashboards were also present at the launch including Loyola University Chicago professor Don Stemen and former prosecutor and Florida International University professor Melba Pearson from the national program Prosecutorial Performance Indicators, Lauren Gase from the University of Denver's Colorado Evaluation and Action Lab and Kevin Miller for the Microsoft Justice Reform Initiative. 
The project was funded by the Microsoft Justice Reform Initiative and the Prosecutorial Performance Indicators. 
The dashboards currently have DA office data since 2017 and will be updated quarterly. The data falls into eight categories: felony referrals, charging and filing, case resolution, diversion and deferrals, sentencing, defendant characteristics, victim information and office staffing and caseloads. The public can compare numbers across years and offices. 
The dashboards are public and DAs hope the information will increase trust in law enforcement and prosecutors as well as better inform the offices about how their own practices impact defendant outcomes. 
"Across the country, district attorneys are swimming upstream against a fundamental distrust of government," said McCann, citing a June report by the Pew Research Center which found historic lows in public trust. "And the mistrust is particularly high among people of color. The mistrust is understandable. Our country's history of getting tough on crime and systemic failures to support those in marginalized communities has led to mass incarceration and a disproportionate number of people of color in our criminal justice system." 
McCann said she hopes that the PPI dashboard will lift the curtain around how prosecutors' offices work and improve public trust through transparency. 
The DAs hope to use the PPI data to also better understand how the practices and procedures of their offices impact defendants and could contribute to racial disparities in the criminal justice system. 
For example, Dougherty explained that Boulder created a restorative justice and juvenile diversion program that tasks a team of staff with identifying cases that could be diverted from the justice system. He said that the PPI dashboard data showed racial disparities in juvenile cases that went through the program were lower than in adult cases which are screened by individual prosecutors rather than the diversion team.
"We've already been working on that to ensure the screening mechanism has more consistency in place around that and I think as we look through this data from our offices, we will spot other decision points like that," said Dougherty. 
Dashboards are currently only available in eight of Colorado's 22 judicial districts. Organizers hope to expand the program to include other offices down the line. 
Organizers noted that the PPI dashboards have some data limitations. Gender and race demographics are reported to DA offices through law enforcement and in some parts of the state, officers aren't allowed to ask for a defendant's self-identified race, meaning there could be some data discrepancies in the dashboards. Gase said the dashboards include notes on any potential limitations to the data underneath data sets and graphs. 
Dougherty also noted that the dashboards don't currently have data on a defendant's prior convictions since that information isn't currently stored in Colorado's case management system. He said prior convictions can be very influential on a prosecutor's decision to bring charges or ask for harsher sentences. 
McCann noted that the PPIs also don't have information on data that may be difficult to obtain, like a defendant's immigration status, but that future versions of the dashboards could include such sensitive information if criminal attorneys are interested in providing it for the PPIs. 
The DAs emphasized that the dashboards are a first step in addressing disparities in the Colorado criminal justice system but by themselves won't fix larger issues around racial disparities and declining public trust. They added that they hope the dashboards will help the public better understand behind the scenes of the DA offices and hold prosecutors accountable to moving the needle in the criminal justice system.