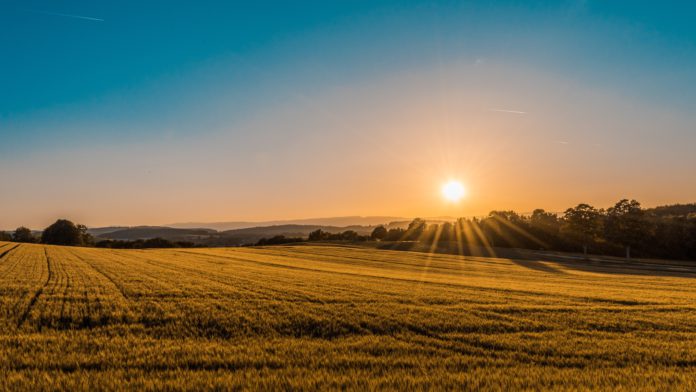 A trio of cases spanning the Midwest from Tennessee to Wyoming have one single thread in common, each individual is a white/Caucasian farmer or rancher, they're in some difficult times due to COVID and their industry — and they all feel they've been discriminated against by the U.S. Department of Agriculture because of their race.
Two of the three clients of the Mountain States Legal Foundation, a conservative nonprofit public interest law firm, are women while one is a man. One is a Colorado wheat and millet farmer with over 300-acres, another a Wyoming rancher with over 500 head of cattle on a 2,400-acre ranch and the other a corn and soybean farmer from Tennessee.
"This is the first time I've come across a situation in which a governmental aid program is based solely and specifically on race," said Corey Bartkus, MSLF's lead counsel on the Rogers case. "These individuals simply seek to be treated equally with their peers."
All three are facing financial complications arising from both before and after the onset of COVID-19. While there has been some support offered by the federal government, there are certain qualifications that must be met to get relief and these three individuals say they've been racially profiled and discriminated against because whites and Caucasians haven't been included in a list of groups who qualify for loan forgiveness programs from the USDA.
According to the MLSF website's page on Colorado client Sara Rogers, the suit rests on Rogers being excluded from the relief program because she is white. "White farmers and ranchers are excluded from the American Rescue Plan Act's 'Socially Disadvantaged' Farmer and Rancher Debt Relief Program solely due to their race," the website states, adding that this is a violation of the Fifth Amendment. Her complaint was filed June 29.
"We've received calls and inquiries from farmers and ranchers nationwide, including several in Colorado," Bartkus said. "In fact, we hosted a webinar a few weeks ago to specifically highlight the hardships these individuals are experiencing."
Rogers owns a 320-acre farm near Otis, and she took out an initial real estate loan from the FSA covered by the terms of ARPA in 2017 and another loan in 2020, according to the MSLF website. 
According to the complaint, Rogers has no other job than farming. "On the other hand, if she were a different race — regardless of whether she was affected by COVID-19 or in fact needed loan forgiveness — the federal government would automatically forgive her loan."
Bartkus said that Rogers, as well as the other farmers and ranchers "would be thrilled if the USDA were to eliminate the race-based criterion contained in the debt relief program."
A federal judge issued a preliminary injunction halting the USDA from making debt relief payments under Section 1005, according to Farmers.gov, a website under the USDA. According to the same page, the American Relief Plan Act program "responds to decades of well-documented discrimination against socially disadvantaged farmers and ranchers by USDA."
Under the ARPA, Section 1005 provides provisions for the USDA to pay up to 120% of balances as of Jan. 1, 2021 for all Farm Service Agency Direct and Guaranteed Farm Loans and Storage Facility Loans to any of the "Socially Disadvantaged" producers who has a qualifying loan including producers who are, but are not limited to, at minimum "one or more of the following: Black/African American, American Indian, Alaskan Native, Hispanic/Latino, Asian American or Pacific Islander."
Whites/Caucasians are absent from the list, according to the MLSF website. Their client, Rogers, would be eligible for loan forgiveness "except for the fact that she is not a member of any of the racial groups that are eligible for loan forgiveness."
According to the injunction order, Congress enacted Section 1005 to provide relief to socially disadvantaged farmers holding certain USDA loans in an attempt to remedy "lingering effects of the unfortunate but well-documented history of racial discrimination" in USDA loan programs. Congress considered evidence that discriminatory USDA loan practices placed minority farmers at a significant disadvantage today, and statistically, the farmers own smaller farms, have disproportionately higher delinquency rates and "significantly" higher risk for foreclosure.
The defendants in the suit contend that Congress concluded that paying off qualifying USDA loans of minority farmers was a necessary step to further interests in remedying the effects of racial discrimination in USDA loan programs and that pandemic relief efforts didn't "perpetuate those lingering effects."
In the footnotes, the judge noted that the defendants used socially disadvantaged farmers and minority farmers interchangeably, but not all minority farmers are included in the definition of socially disadvantaged farmers. Also, the USDA has provided no explanation why female farmers weren't included in Section 1005, even though female restaurant owners were included in the restaurant section of ARPA.
"Additionally, little to no evidence has been presented concerning discrimination toward Hawaiian/Pacific Islander farmers," the order notes state.
MSLF's website states that the organization either wants Rogers and "all other qualifying white farmers and ranchers" to be made eligible for loan forgiveness under ARPA, or to have the "racially discriminatory program struck down in its entirety."
The ARPA sought to address discrimination by giving the USDA tools and resources, and law provides that USDA direction on delivering debt relief to socially disadvantaged farmers and ranchers to those who held a qualifying farm loan. At the same time, the ARPA provides money and direction to the USDA to being a long-term effort "to advance equity and remove systemic discrimination from its programs."
These 120% payments represent the full cost of the loan and include 100% going toward loan balances as of Jan. 1, and 20% going to tax liabilities and other fees associated with payments of debt. "Any payments by borrowers made since January 1 will be reimbursed in full," the website states. 
Under the ARPA Debt Payments, the term "socially disadvantaged farmer or rancher" refers to people who are members of a socially disadvantaged group "whose members have been subjected to racial or ethnic prejudice because of their identity as members of a group without regard to their individual qualities," according to Farmers.gov.
Under the FAQ section of the ARPA, the Secretary of Agriculture will determine on a case-by-case basis whether additional groups qualify under the definition in response to a written request. 
"This blatant racial discrimination is not only illegal and unconstitutional, but it also further stokes racial tensions at a time in which unity is needed most in this country," the MSLF website states.
The order continues that without action by the court, socially disadvantaged farmers will obtain debt relief, while Holman would suffer harm of being excluded from the program "solely on the basis of his race." 
Currently, the USDA is not taking actions on any borrower who doesn't make payments on eligible loans, and farmers/ranchers can continue to make payments, but no consequences if someone decides not to do so, according to Farmers.gov. However, any FSA Guaranteed Loans are required to be paid on a regular schedule.
While the injunction has halted the USDA's payments, the Farmers.gov website still encourages borrowers to submit paperwork, and will provide the relief as soon as possible, "depending on the ongoing litigation." The relief payments are going to be calculated based on the amount owed back on Jan. 1, 2021.