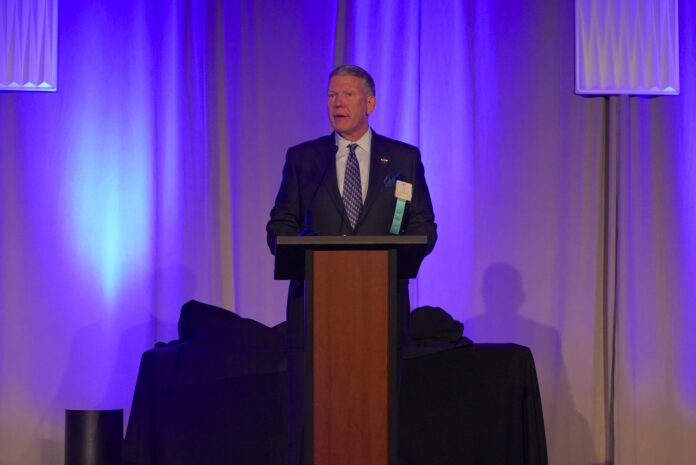 The Colorado Judicial Institute hosted its 21st Annual Judicial Excellence for Colorado Gala Dinner Oct. 26 at the Hilton Denver City Center. 
"Ultimately, the best aspect of these gala dinners is the celebration of CJI's Judicial Excellence Award winners. That's always so inspiring," wrote Jeff Rupp, executive director of CJI, to Law Week via email. "The judges we honor each year are representative of the sort of 'judicial excellence' all Coloradans can be proud of."
CJI is an independent, nonpartisan, statewide community organization and a 501(c)(3) nonprofit. According to its mission statement, CJI promotes "excellence, equity, impartiality, and public trust in Colorado's courts through outreach, education, and engagement."
CJI's members include business and civic leaders, attorneys, judges and the general public.
CJI supports judicial education and access to justice, through its financial support of speakers at judicial conferences, scholarships for judges to attend professional development courses and financial contributions to the judicial branch's Legal Resource Day that helps pro se litigants. In a joint activity of CJI and the Colorado Bar Association, the Our Courts program gave more than 60 presentations about Colorado's courts to high school students across the state, explained Rupp. CJI also offered several learning events in Denver and Grand Junction.
"We take every opportunity to help educate Coloradans and promote public trust in the courts," noted Rupp.
The Oct. 26 gala audience was welcomed by emcee, Nate Jackson (Gala Team) and CJI Chair Don Samuels.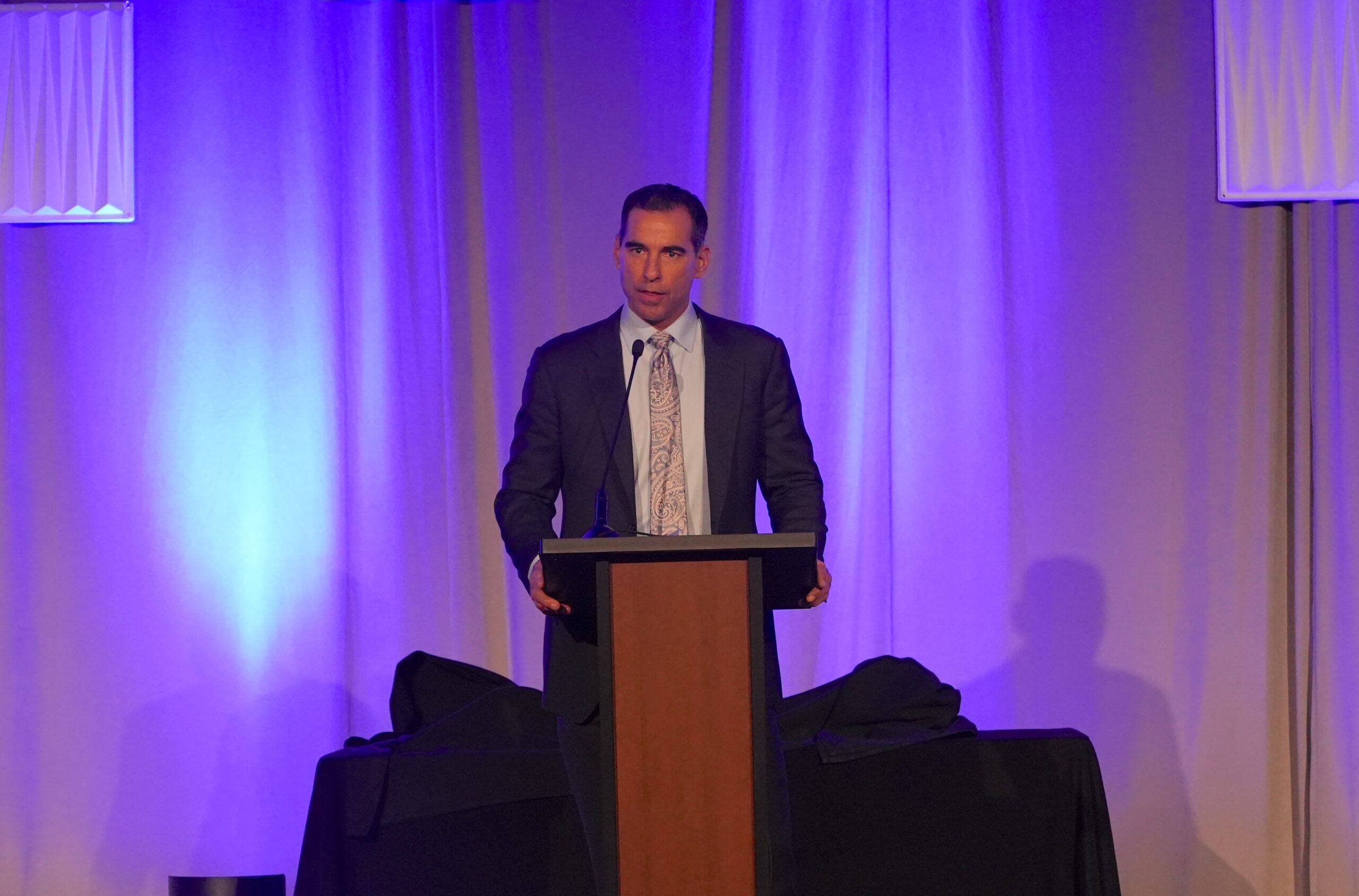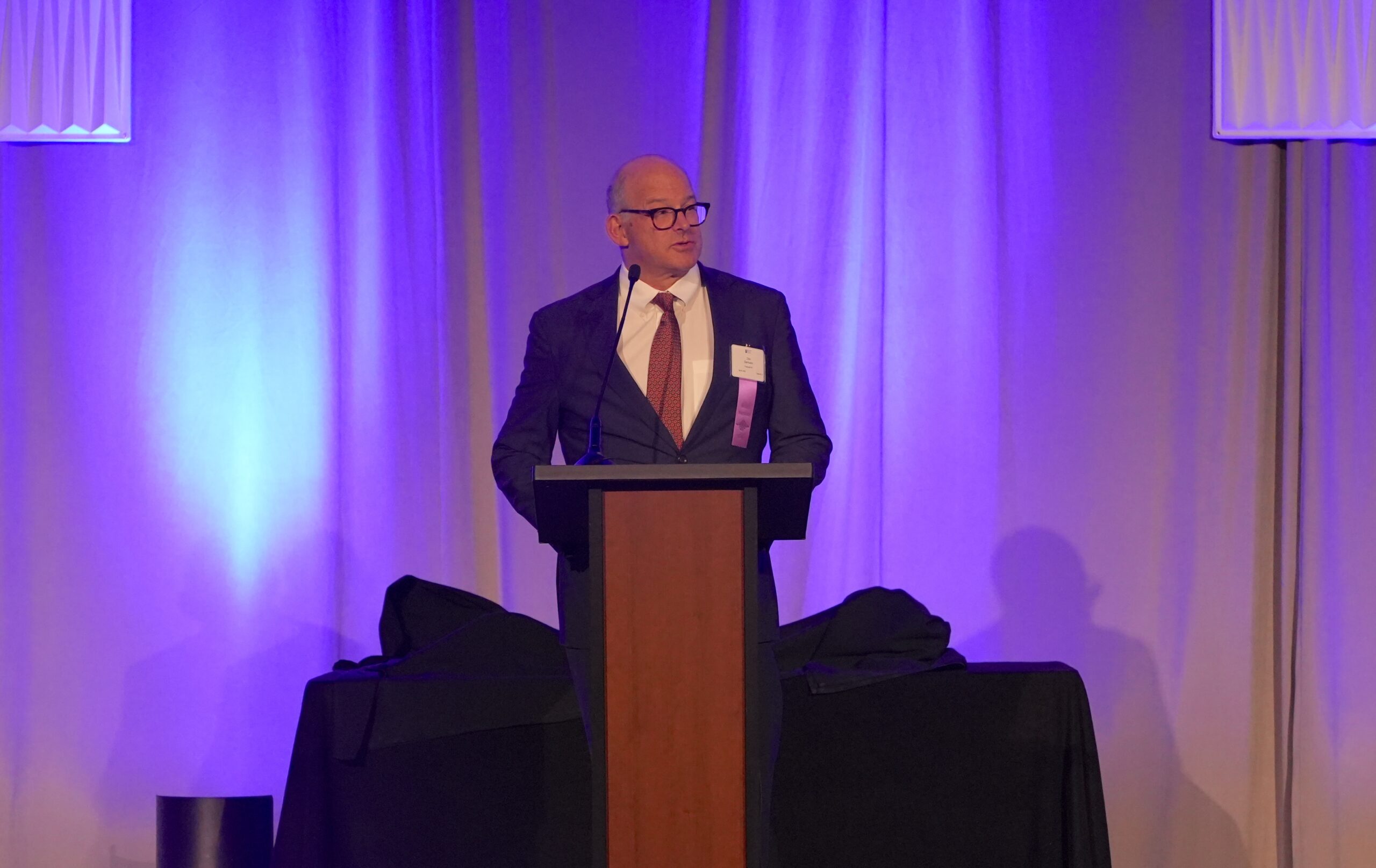 Opening comments were made by Colorado Supreme Court Chief Justice Brian Boatright.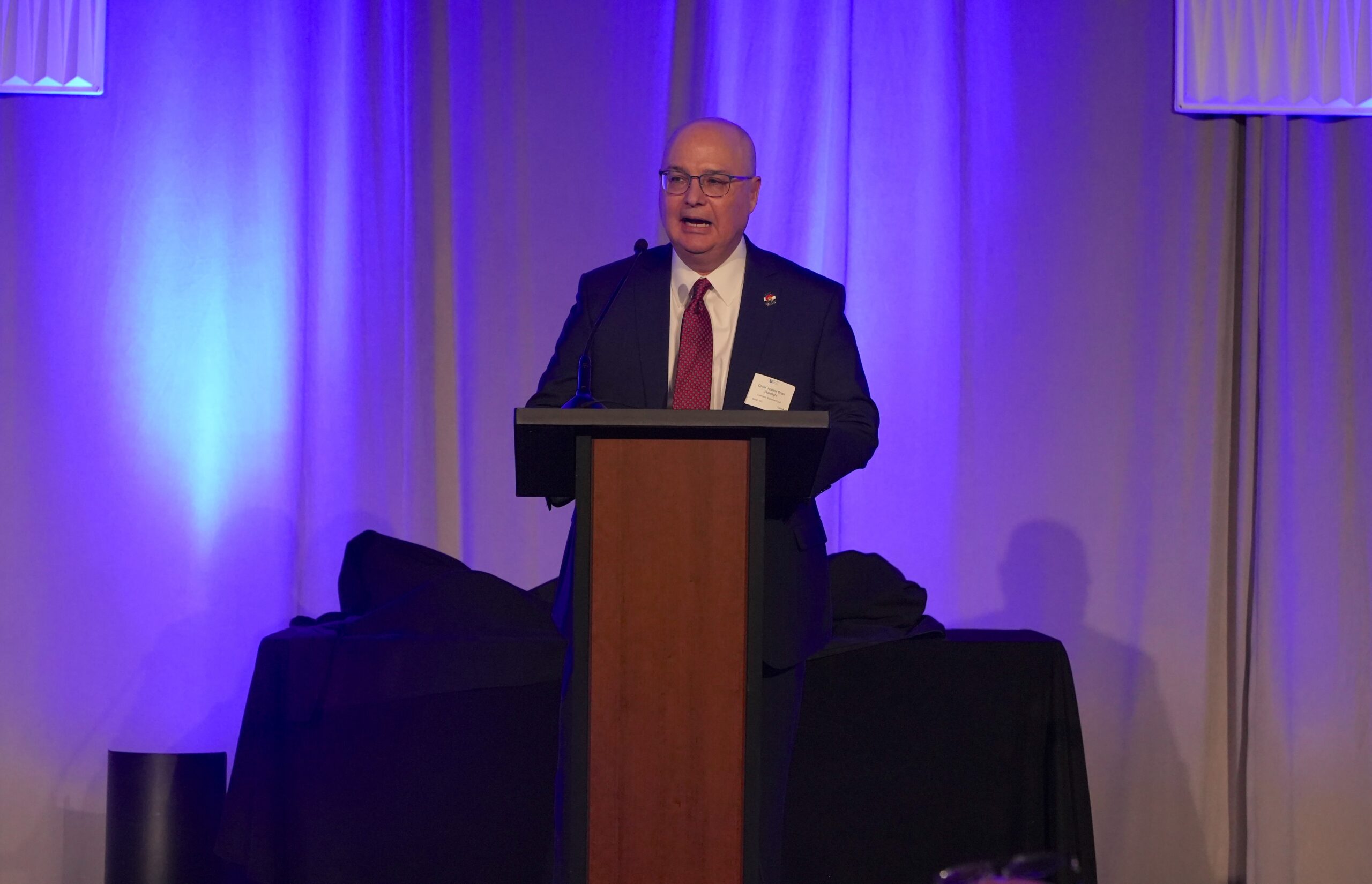 "On behalf of the court, thank you all for the support that you provide; the continuing assistance with regard to education. It is all greatly appreciated," said Boatright. 
A tribute was made to CJI board members Bob Ewegen, who died Feb. 21, and Jon Goldberg, who died June 19.


Samuels presented the CJI Lifetime of Service Award to longtime volunteer, supporter and member Larry DeMuth Jr., who died Oct. 5. At CJI, DeMuth served on the board of directors for numerous years, was board chair for three years and even served as the ex officio director. 
In July 2000, DeMuth and others presented a videotaped panel on the history of CJI titled "It's A Wonderful Life: How would the world be different if CJI did not exist?"
In that taped panel, DeMuth said, "Since the mission of the Colorado Judicial Institute is to improve the public's understanding of our third branch of government and to improve the way the branch operates, our directors must be capable of and willing to listen and to learn." 

"True to his guidance, Larry was always willing to listen and to learn and was a major proponent of judicial education," said Samuels.
In 2015, the Larry DeMuth Endowment was created as a source of judicial education funding independent of the state's limited resources. DeMuth offered a one-to-one match on donations at the gala up to $25,000.
Then there was a paddle raise fundraiser to benefit CJI and its Judicial Education Fund.
Professional development and continuing education for judges has always been important to CJI, explained Rupp via email. This is especially important for new judges given there's usually a learning curve when they are first appointed. But Rupp noted with more retirements happening each year, newly appointed judges need access to continuing education. 
"Combine all this with the judicial branch's relatively limited resources for professional development, and that speaks to the ongoing importance of CJI's Judicial Education Fund," added Rupp. "CJI's funding support is critical to helping provide the continuing education that all of Colorado's judges need to maintain their excellence."
The Judicial Education Fund has provided more than $500,000 in financial support since 2003, to continue the education of Colorado's judges and judicial staff.
The event celebrated Colorado's judicial system and this year's CJI Judicial Excellence Award honorees presented by former Colorado Court of Appeals judge Robert Hawthorne. 17th Judicial District Judge Mariana Vielma was awarded the County Court Judicial Excellence Award. Retired 9th Judicial District Chief Judge James Boyd was given the District Court Judicial Excellence Award. Magistrate Karen Hubler of the 2nd Judicial District was given the Magistrate Judicial Excellence Award. 
Hubler's daughter Madeleine accepted the award on her behalf.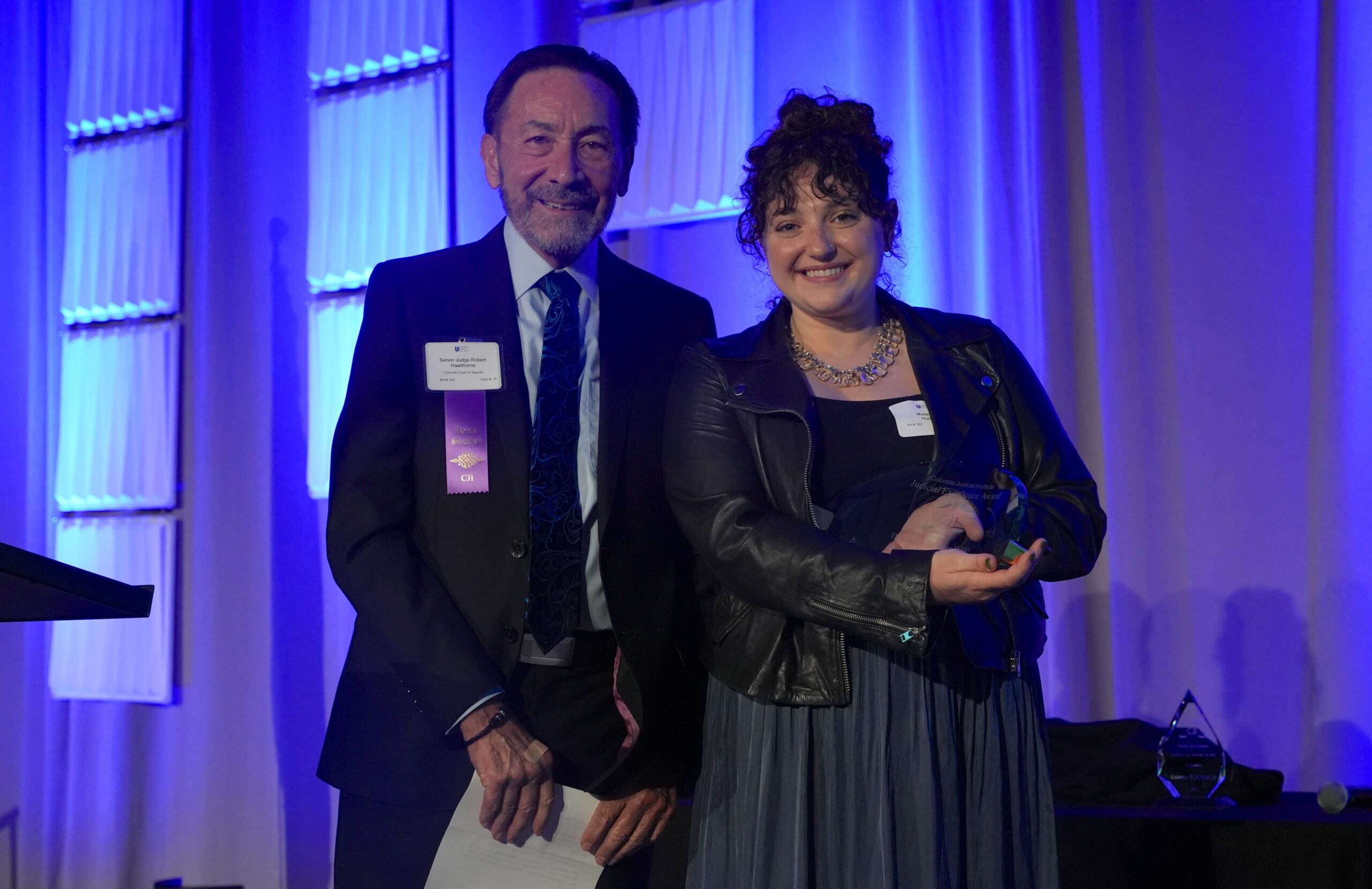 "I know that judicial officers all over this amazing state work tirelessly, selflessly and often thanklessly in our courthouses, in our homes, in our communities, all to uphold and promote the rule of law in Colorado," said Vielma. "On behalf of all of those who are not recognized but do this work honorably day after long day, I accept it with gratitude, humility and respect for the CJI work and mission."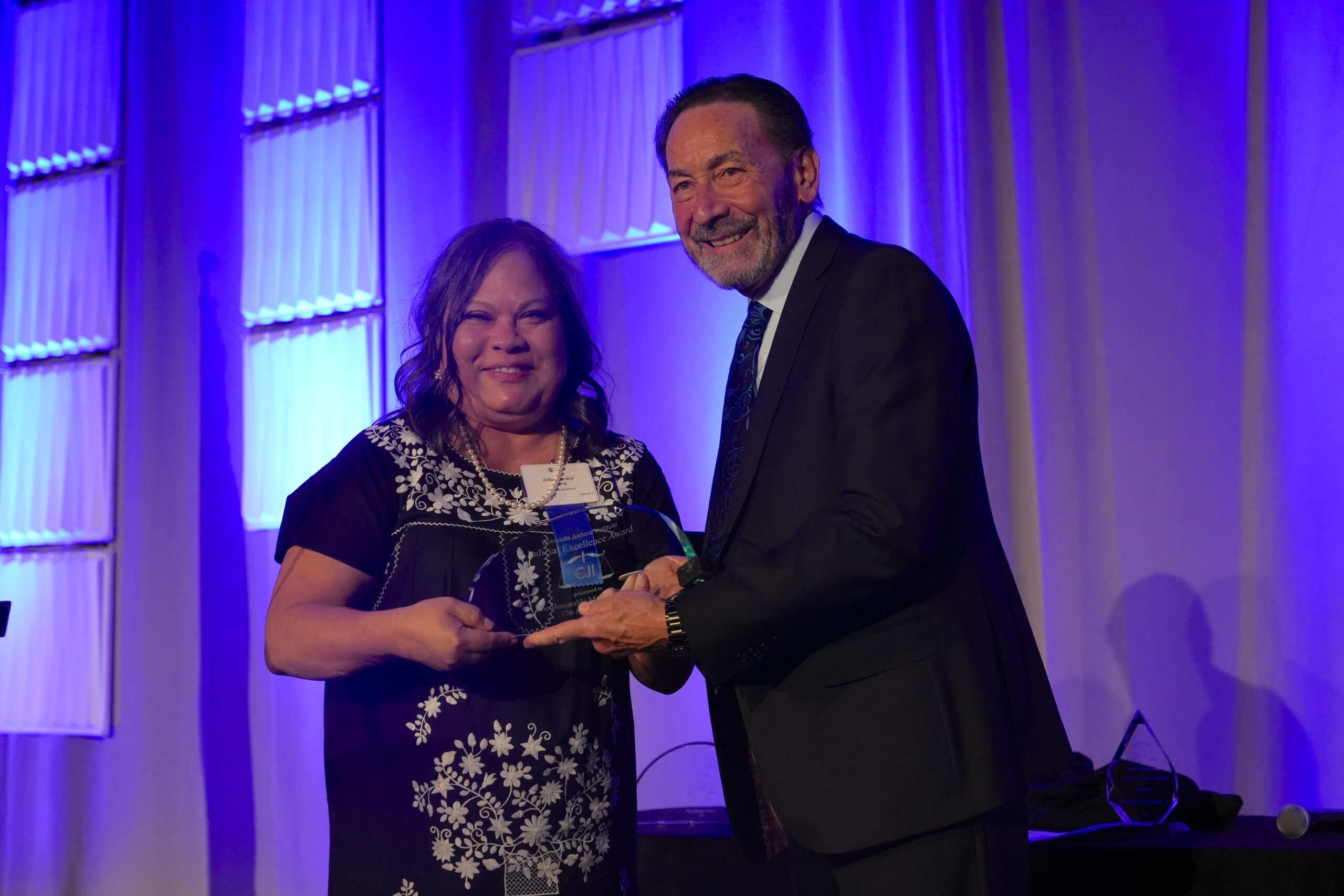 "It's been a privilege to be a member of such a team in the 9th Judicial District, the [Water Division Five] water court in the Colorado Judicial Branch," said Boyd. "It is my friends and family who, through their energy and example, inspired and empowered me to engage in this endeavor."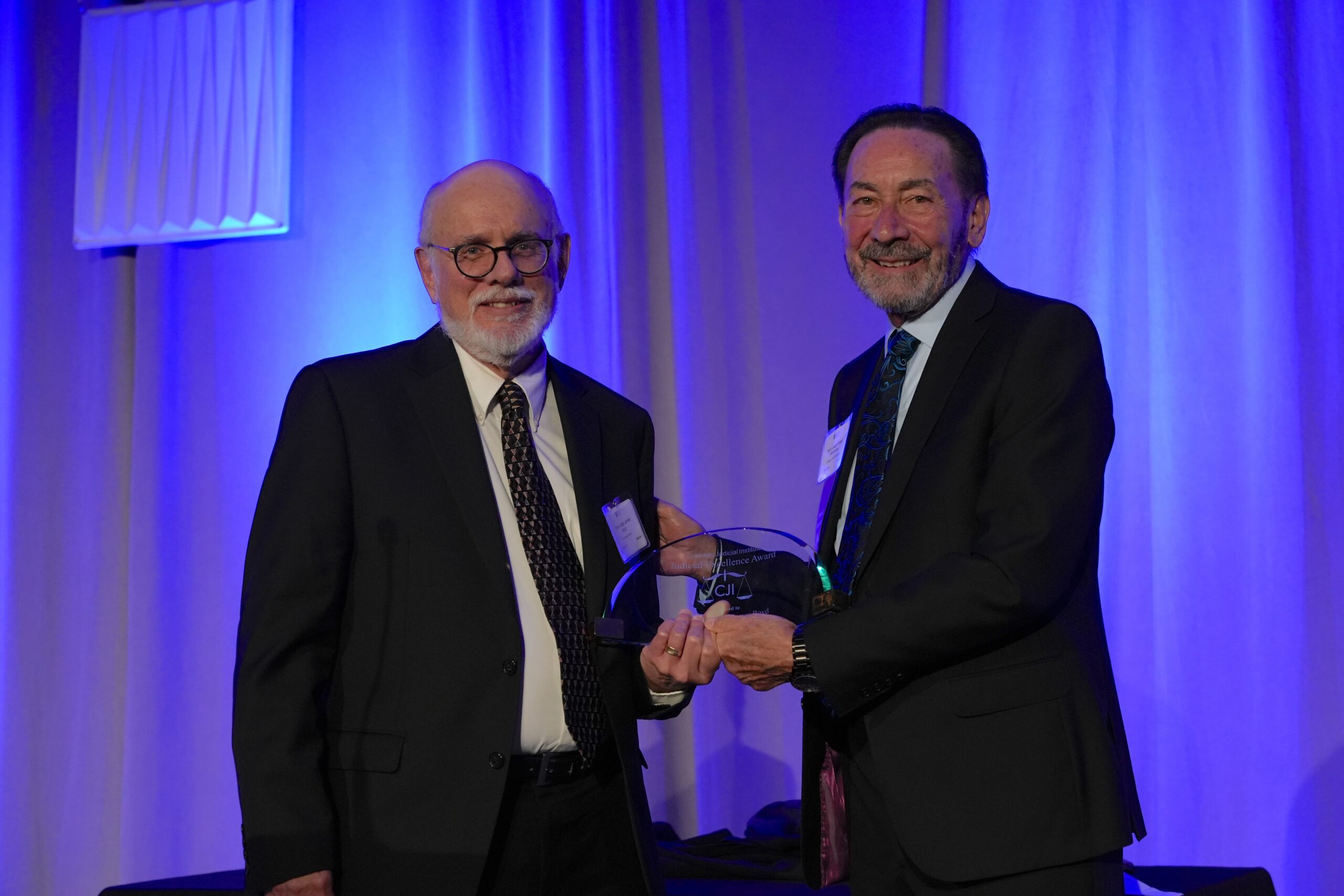 "With the power of all of you, with the power of all of us, the future is bright if we make it so," added Boyd. "Outcomes will be good if we make them. So please make it happen."
Closing remarks were given by CJI dinner committee chair Tom Werge. 
According to Rupp, CJI has ambitious plans for the new year, but it needs more resources to achieve them.
"More resources will help us expand our public education and advocacy efforts, especially leading up to the 2024 election," added Rupp. "And more resources will help to promote more and more diversity on the bench, which is a very important factor in combating perceptions of bias and promoting public trust."
You can support CJI and its mission by donating, joining as an individual member, providing corporate sponsorship or volunteering.  To apply for funding, visit the CJI website.