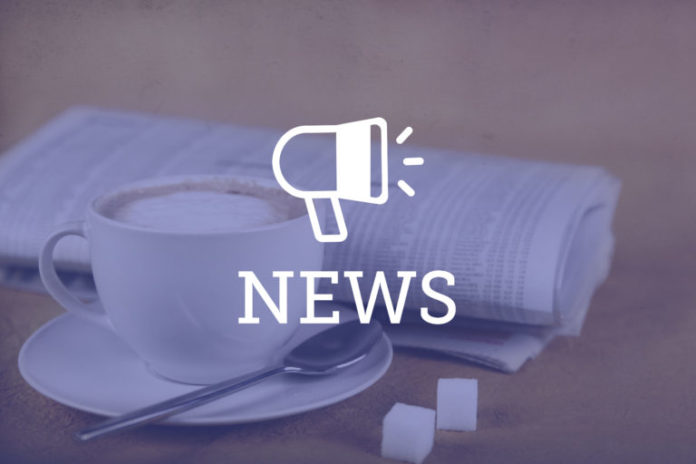 Kiyomi Bolick has "6th" tattooed on her arm. It represents the 6th Amendment of the U.S. Constitution, the amendment that creates constitutional protections for criminal defendants. To Bolick, a lead deputy public defender at the Office of the Colorado State Public Defender who has been with the office for 12 years, being a public defender is part of who she is. She loves the work, she said, and she loves having a direct impact on the U.S. criminal justice system, but the current conditions for staff and attorneys are unsustainable. 
Bolick is part of the newly formed Defenders Union of Colorado, an open union of Office of the Colorado State Public Defender workers who hope to improve widespread burnout and better serve their clients. 
DUC was officially announced Sept. 1, right before Labor Day. The wall-to-wall union is open to all non-management workers at the statewide public defender's office including attorneys, investigators, administrative and core staff, paralegals and social workers. DUC is affiliated with the Colorado chapter of the Communication Workers of America which represents public workers including employees at state-funded hospital systems, library employees and university workers. 
The union hopes to improve work conditions, including pay and workloads, which organizers say have led to high turnover rates and scarce resources that ultimately hurt clients. 
"We understand that, in general, public defense work is very difficult and it's very taxing," said Bolick. "But we also recognize that the longer people can stay, the stronger our system is, and the better it is for our clients. The more experienced staff in any position really helps us achieve the quality of representation we want for all of our cases."
The budget for the public defender's office is set every year by the Colorado legislature, and Bolick said while the union appreciates the advocacy from management, employees need more support. 
Among other things, DUC would like to see improved compensation for support staff and attorneys as well as limits on attorney workloads. 
"I loved this job from the day that I started," said Montana Faye, a lead public defender at the Brighton regional office who has been with the office for eight and a half years. "The longer you do it, the harder it gets and it feels like you're being asked to do more and more and more. And the union gave me a lot of hope that it can have a positive impact on the system for the future."
The Office of the Colorado State Public Defender has 22 offices across the state that serve Colorado's 22 judicial districts, including a central administrative and appellate office. The Office of the Colorado State Public Defender estimates that from Oct. 1, 2020 through Sept. 30, 2021, it actively worked on 159,292 cases ranging from complex felonies to misdemeanors with 557 attorneys, 173 investigators and paralegals, 14 social workers, 136 administrative assistants and 45 centralized managers and support personnel. 
The office is statutorily required to represent all indigent criminal defendants as well as anyone in custody facing felony or misdemeanor charges. Colorado statute requires the office to provide a level of representation in line with Colorado's rules of professional conduct as well as American Bar Association standards. The office can hire outside attorneys, known as alternate defense counsel, when there's an ethical conflict of interest — often when there are multiple co-defendants on trial. But state statute specifies that "case overload, lack of resources and other similar circumstances" aren't conflicts of interest to get support from alternate defense counsel. 
According to union organizers, public defender offices across Colorado have been struggling to maintain adequate staff due to low pay and extreme workloads. They say that at the end of the day, it's clients who are hurt by the office's current practices. 
"The number of cases that are funneled through the public defender's office is uncontrolled in Colorado. And so there is no point where you reach a maximum and you can say to the court that we're overloaded, we're no longer being effective for our clients and we can't take on any more cases," said Faye. She added it's not uncommon for public defenders to be assigned 100 felonies at once with misdemeanor attorneys carrying more than 300 cases at once. 
Bolick said public defenders have had concerns over their ability to ethically represent clients with such high caseloads, but due to state statute, they aren't able to take themselves off of cases because of this ethics concern. 
The union also hopes to secure better pay for attorneys and staff. A liveable wage, organizers say. 
"At the end of the day, the legislature approves our budget. However, the union believes that we have not been aggressive enough, in our last couple of budget requests, in making sure we have sufficient resources to adequately fund each employee at each level," said Bolick. 
Aside from annual inflation-rate raises, organizers say public defenders are only eligible for a 5% retention raise after 10 years with the office. There isn't a secure pipeline for lifelong public defenders. 
The pay for the office's non-attorneys is also low, according to Faye and Bolick, which has led to high rates of turnover for positions like investigators, paralegals, social workers and administrative staff. The union is also advocating for skill-based raises for all Spanish-speaking and bilingual staff who are often given more work on cases for non-English speaking clients. 
DUC says there's a significant pay disparity between public defenders and Colorado district attorneys and hopes the legislature will close that gap. 
"I think the goal of DUC is to work with our state system because we value the state system that exists in Colorado," said Faye. "And to work with the legislature to find a way that the volume of work can be controlled so that when there are increases in resources for the DA's office or law enforcement in terms of police officers, that we're recognizing that it causes overflows and increases to the public defender's office that needs to be recognized and mitigated so that representation can maintain a certain level of standards." 
In Colorado, the state isn't legally required to recognize DUC as a union, which organizers say has been both a barrier and a propellant. 
According to Bolick, the Office of the Colorado State Public Defender has discussed unionization for a long time. She said the pandemic propelled workers to organize after offices across the state were able to better connect online and recognize similar challenges. She added that Colorado law around state employee unionization probably delayed DUC's recruitment process since some workers were unsure if they could unionize, but added it doesn't take away the collective bargaining power of employees. 
DUC is the newest public defender union in the U.S. amid an increase in the number of unions nationwide. Public defenders in Philadelphia; Lancaster County, Pennsylvania; Los Angeles; Massachusetts; Montana; Minnesota; and Maryland have formed unions with similar goals and many have secured significant pay raises for workers. Like Colorado, the Maryland union didn't have formal state recognition when it was formed but it was able to negotiate a nearly 12% pay raise for staff last year and DUC hopes to walk a similar path. 
"There's a distinction between private sector unions and public sector unions. In private sector unions, they're fighting about the bottom line, or how profits are shared. And public sector unions, presumably even the people who are in leadership and our management share the same core values and ideals as us," said Bolick. "The people who are in our management aren't our enemy. Our enemy is the status quo and that's what we're hoping to change." 
DUC will hold a happy hour launch party on Sept. 11 in Snowmass following the annual Office of the Colorado State Public Defender conference. 
The Office of the Colorado State Public Defender did not immediately return Law Week's request for comment.