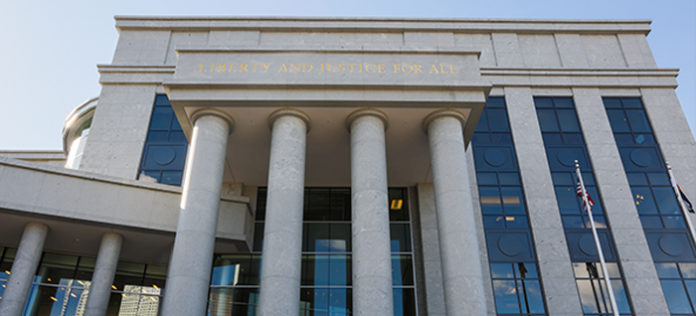 A split Colorado Supreme Court on Monday affirmed that an insurance company is not entitled to intervene in a case where the insured has entered an agreement to assign its bad-faith claims to a third party. But in a strongly worded dissent, three justices argued the court should not condone the "sham trial" through which the parties entered that agreement.
The dispute began when Bolt Factory Lofts Owners Association sued contractors over construction defects. The contractors in turn filed third-party complaints against subcontractors, including Sierra Glass Company, which was insured by Auto-Owners Insurance Company. The insurance company accepted its obligation to defend Sierra Glass and reserved its right to deny coverage.
Bolt Factory eventually settled with all parties except Sierra Glass. Auto-Owners refused Bolt Factory's offer to settle for $1.9 million, which was within policy limits. Sierra Glass then hired its own lawyers and entered into a pre-trial agreement with Bolt Factory.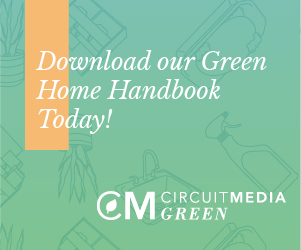 The agreement between Bolt Factory and Sierra Glass, according to the majority, was "functionally equivalent" to a Nunn agreement, which takes its name from the 2010 Colorado Supreme Court case Nunn v. Mid-Century Insurance and permits the insured to stipulate to a damages judgment and assign its bad faith claims to a third party. The third party agrees to pursue the insurer directly for payment of the excess judgment. 
According to Levin Sitcoff attorney Nelson Waneka, "the majority of jurisdictions in the United States" allow similar arrangements. Nunn agreements offer critical protections for the insured in Colorado, where liability insurers have control over the insured's defense, Waneka explained in an amicus brief filed on behalf of the Colorado Trial Lawyers Association. An insurer gets to hire counsel and decide whether to settle or go to trial. And if the trial results in an adverse judgment, the insurer — if it has reserved its right to deny coverage — may refuse the claim, potentially leaving the insured on the hook for millions of dollars.
In Nunn agreements, Waneka said, the parties typically either enter into a settlement or agree to arbitrate the amount of the judgment. Occasionally, parties will have a contested damages trial. What made the Bolt Factory case "really interesting" and "completely unique," Waneka said, was Sierra Glass' decision to go to trial but not contest Bolt Factory's claims. During a pretrial conference, Bolt Factory said it planned to call four witnesses to testify about liability and damages during a two-day trial, and Sierra Glass said it "will probably not be posing a defense."
Upon learning of the plan, Auto-Owners moved to intervene in the trial in order to protect its interests and contest liability and damages. However, the district court denied the motion to intervene under Rule 24 of the Colorado Rules of Civil Procedure, reasoning that Auto-Owners' claims were contingent on the outcome of the trial and the insurer would have a chance to challenge its liability in subsequent lawsuits. The case proceeded to a bench trial and, true to its word, Sierra Glass didn't present a defense against Bolt Factory's claims. The district court entered a judgment of nearly $2.5 million in favor of Bolt Factory.
A division of the Court of Appeals affirmed the lower court's order denying Auto-Owners' motion to intervene, finding the insurer lacked sufficient interest in the litigation. The Colorado Supreme Court took the case to consider a "novel question:" May an insurer intervene under Rule 24 to exercise its "absolute right" to control the defense of its insured under a reservation of rights if the insured has entered into a Nunn agreement?
A majority of the Supreme Court agreed that Auto-Owners was not entitled to intervene, though it disagreed with the Court of Appeals' reliance on a First Circuit Court of Appeals decision to reach its conclusion. The insurer was not entitled to intervene because its interest in the litigation was not impaired by the Nunn agreement, the majority concluded, as it may protect its interests in a subsequent declaratory judgment action regarding coverage or in any bad faith lawsuit brought by Bolt Factory.
"Importantly, we conclude that allowing an insurer to intervene under these circumstances would undermine the purpose of Nunn, which … creates a mechanism by which an insured can protect itself in the face of an insurer's unreasonable refusal to settle within policy limits," states the majority opinion by Justice Monica Márquez.
"The Colorado Supreme Court continued to correctly strike the balance between insurance companies and their policyholders," said Nelson Boyle, who represented Bolt Factory, in a news release from Burg Simpson Eldredge Hersh & Jardine. "In Colorado, when an insurer breaches its duty of good faith to its policyholder by choosing not to protect the insured from a judgment exceeding coverage, the insured can enter a protective settlement with the injured party. That's what happened here."
But in a dissent joined by Chief Justice Brian Boatright and Justice William Hood, Justice Carlos Samour rejected the majority's conclusion that the deal between Bolt Factory and Sierra was a Nunn agreement. "That's simply wrong," states the dissent. "Nowhere in Nunn did we sanction an agreement to conduct a sham trial."
"Make-believe or pretend play is fine in daycare centers and elementary schools. But it has no place in a court of law," Samour wrote. A "true Nunn agreement", in which parties enter a stipulated judgment, would have provided all the protection Sierra needed, Samour said, adding that he "wish[es] the majority would just come out and disapprove of the type of trial held here."
Samour said he would not reach the question of whether Auto-Owners should have been allowed to intervene but would instead remand the case, giving Sierra two choices on remand: enter into a "true Nunn agreement" or defend itself in a good faith trial.
Auto-Owners stated in court briefs that Bolt Factory and Sierra "went to the trouble of a sham 'trial'" in order to shift the burden to the insurer in a future bad-faith lawsuit. When parties stipulate to a judgment, the insured bears the burden of proving the judgment's reasonableness in a later bad-faith action, Auto-Owners said, but the burden shifts to the insurer to prove unreasonableness when a court determines damages. 
"I don't think anyone had this big intent to have a 'lay-down judgment,' as [Auto-Owners] called it," Waneka said, adding that he's "unaware of a single instance" of a Colorado court shifting the burden to an insurer to prove a judgment's unreasonableness. "The intent, I'm fairly certain, was just to have something that was a little better than a stipulation," he said, noting that the court's judgment is "inherently more reliable" because the judge came to his own conclusions and "didn't accept every dollar that they asked for." Echoing a point Márquez wrote in her opinion, Waneka added that Bolt Factory took a risk in going to trial. "The court could have rejected all of it and said, 'You get zero,'" he said.
The majority emphasized that, while the agreement in Bolt Factory is permissible under Nunn, courts are free to require a stipulated judgment rather than allowing parties to proceed with an uncontested trial. In his dissent, Samour wrote that while the majority "wisely disincentivizes" future use of an uncontested trial, "it leaves open the possibility that a future attorney will follow in their footsteps — assuming a trial judge is willing to permit it."
Waneka said he doesn't expect to see parties take the uncontested trial approach to Nunn agreements in the future. "Nobody wants this factual scenario here, where they agree to have a trial before the court, then the other side says, 'I'm not going to defend myself,' and the insurance company cries foul," he said, adding that for cases that do go to trial, Nunn agreements will probably have language requiring the insured to defend itself. "I just see it as highly unlikely that the unique procedural posture of this case will repeat itself again," he said. "Or courts will just say, 'We don't want to do it.'"