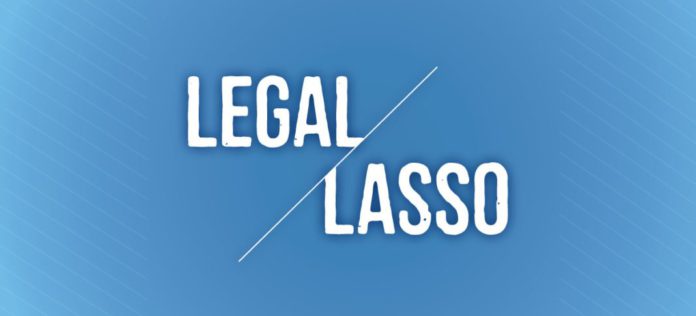 Law Week Colorado is now an online-only news outlet, make sure to get your print subscription moved over now or sign up for a new subscription. 
Legal Lasso is Law Week morning newsletter with headlines from around the state. Sign up for LegalLasso or subscribe to Law Week Colorado to stay current on all of Colorado's legal news.
IN LOCAL NEWS
Supreme Court Rules on Indian Child Welfare Act
The Colorado Supreme Court in an opinion published earlier this week provided direction on "best practices" for county departments of human services on the Indian Child Welfare Act.
ACLU Pushes for Vaccines for ICE Detainees
The ACLU of Colorado sent a letter yesterday to local health department leaders and regional Immigration and Customs Enforcement staff requesting all ICE detainees have access to COVID-19 vaccines. 
House Passes Medical Marijuana Bill
The Colorado House passed a major medical marijuana bill yesterday (Denver Post). The bill had a rough start but is now expected to pass in the Senate.
New Hires
In case you missed it, Erise IP, Davis Graham & Stubbs and Brownstein Hyatt Farber Schreck all announced new hires over the course of the week.
Firefighter Receives Settlement 
A Denver firefighter who was secretly recorded by a colleague while she was changing will receive a $100,000 settlement.
IN NATIONAL NEWS
A Gender Divide in In-Person Attitudes
A new survey on the return to the office shows a gender divide in attitudes about working in person again. Twenty percent more men than women said they were "very eager" or "eager" to return to work, and women were more likely to say they wanted to reach herd immunity first.
Judge Rejects Roundup Settlement
A federal judge has rejected a proposed $2 billion class action settlement over the Roundup pesticide, noting that it looked to be a great deal for Monsanto. (Law.com)
NLRB Pick to Face Ethics Questions
With a relaxed ethics precedent from the Trump administration, President Joe Biden's pick for the National Labor Relations Board can expect to face questions from the Senate about whether she might help a former client in a case before the board.
Infamous 911 Caller Sues Employer
The woman who called 911 on a Black birdwatcher in Central Park is suing her former employer over her termination, saying she was discriminated against because of her race. (NY Times)
Have tips for upcoming editions of Legal Lasso or comments about past ones? Reach out to us at [email protected]