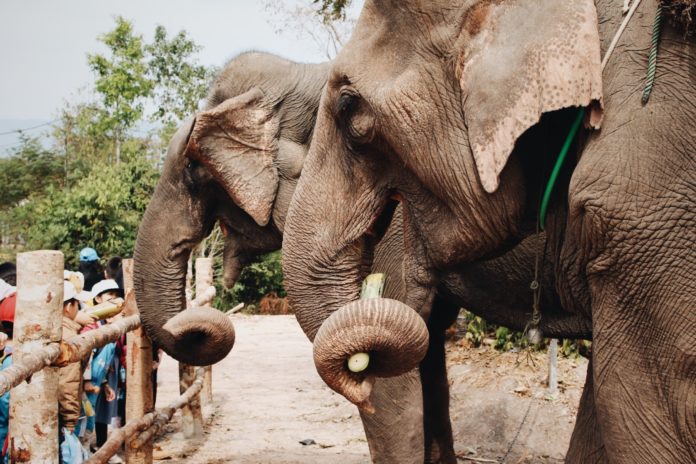 A  judge has allowed a Colorado zoo to be served after an animal rights group filed a habeas corpus petition on behalf of five elephants — Jambo, Kimba, LouLou, Lucky and Missy. 
The petition is the latest in a recent wave of similar cases that hope to extend common law rights to non-human animals. 
Cheyenne Mountain Zoo in Colorado Springs is home to five female African elephants who were born in the wild and lived in captivity, in Colorado and other places, for between 38 to 52 years. The Nonhuman Rights Project, a civil rights organization that works to secure rights for "nonhuman animals" in the U.S., filed a petition for writ of habeas corpus June 29 on behalf of the five elephants in state court that named the Cheyenne Mountain Zoo as a respondent. 
On June 30, 4th Judicial District Judge Eric Bentley ordered the group to serve the zoo and allow it to respond. The zoo and its president were served July 6, according to court records. 
The lawsuit is hoping to get a Colorado court to extend the common law right to bodily liberty recognized for humans to elephants due their "autonomy and extraordinary cognitive complexity." 
The Nonhuman Rights Project has filed similar cases in Connecticut, California and New York. The New York case, filed on behalf of a Bronx Zoo elephant named Happy, resulted in a 7-2 state Supreme Court decision where two dissenting justices wrote Happy should not be barred from having legal rights just because she is an animal. 
In its latest lawsuit, the group cites part of that dissent and asks the 4th Judicial District Court to recognize elephants have the ability to be granted habeas corpus relief, a route available to humans in the U.S. to allow a court to determine if their imprisonment is legal. The lawsuit argues courts across the country and in Colorado have generally held parties can file habeas corpus petitions on behalf of someone else and argues that should apply to non-humans as well.
In the nearly 100-page complaint, the Nonhuman Rights Project cites studies, statements from experts, videos and more that it argues show elephants are "autonomous and extraordinarily cognitively complex beings." The group cites other evidence it said shows elephants in captivity suffer brain damage, physical and emotional harm as a result of captivity and argues the Cheyenne Mountain Zoo is not "a life that is anything close to acceptable for an elephant."
The group doesn't accuse the zoo of breaking any laws around animal welfare but argues the conditions the elephants are kept in deprive the animals of "their ability to travel, forage, communicate, socialize, plan, live, choose, and thrive as elephants should." 
The zoo's elephant enclosures, according to the lawsuit, are too small, don't offer enough cushioning for the animals' joints, don't have adequate enrichment and are too close to man-made noise and distractions. According to the lawsuit, experts who observed the elephants for The Nonhuman Rights Project saw signs of brain damage and emotional distress in the zoo's elephants. 
The lawsuit asks a court to order the five elephants be moved to a sanctuary in the U.S. 
In the filing, The Nonhuman Rights Project recognized habeas corpus petitions have not been extended to non-human animals historically, but added they've "long been available in novel situations to safeguard the liberty of individuals with few or no rights." The group argues it isn't equating humans with elephants or other animals but argues protections against unjust captivity and bodily liberty in habeas corpus relief shouldn't be extended only to humans but also to animals that are autonomous and cognitively complex, like elephants. 
"This Court must recognize Missy, Kimba, Lucky, LouLou, and Jambo's common law right to bodily liberty protected by habeas corpus, and order them relocated to an accredited elephant sanctuary in order to remedy the harms of their unlawful confinement. Justice demands nothing less from this Court," the petition argues. 
Cheyenne Mountain Zoo has until July 27 to file its response to the petition. 
The case is Nonhuman Rights Project, Inc. v. Cheyenne Mountain Zoological Society.