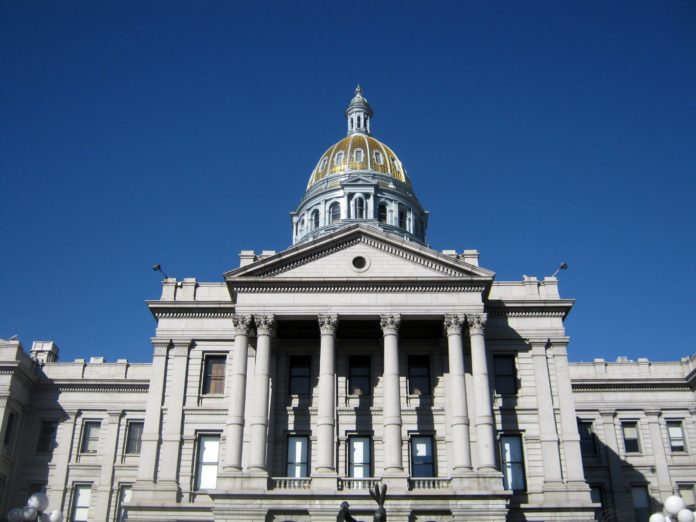 It's been a big week at the Colorado State Capitol. 
Following multiple marathon hearings, a bill to enshrine the right to abortion passed its final vote on Wednesday and is headed to the governor's desk. On Thursday, lawmakers unveiled bipartisan legislation to address fentanyl dealers and deaths, which will likely be one of the most-watched bills among criminal law attorneys.
Consumer protection-related bills kept a lower profile as they reached the legislative finish line, but they managed to generate some controversy in committee and attract the interest of industry groups and consumer advocates.
Consumer Protection Class Actions
On Monday, Gov. Jared Polis signed into law House Bill 22-1071, which authorizes class actions under the Colorado Consumer Protection Act.
In the 2012 case Martinez v. Nash Finch, the U.S. District Court for the District of Colorado concluded the CCPA bars monetary relief for class actions. "Ever since, like a bad game of operator, subsequent courts have followed suit in finding that class actions aren't allowed under the CCPA," said Rep. Steven Woodrow, one of the bill's prime sponsors, during a February committee hearing. "The results for consumers have been somewhat disastrous."
According to Woodrow, there has been "almost no private enforcement" of the CCPA over the past decade because individual damages under the law, which might only be in the hundreds of dollars, aren't enough to incentivize consumers to file lawsuits.
The text of HB 22-1071 is short. The meat of it is contained in one sentence: "In a case certified as a class action, a successful plaintiff may recover actual damages, injunctive relief allowed by law, and reasonable attorney fees and costs." 
But the bill did raise some concerns, with representatives of business groups warning that more class actions aren't a good thing.
Matthew Groves of the Colorado Auto Dealers Association testified in opposition to the bill. It's the state attorney general's job to represent the public interest in consumer protection, he said during the February hearing, and "if we were to open up the market to competition there and allow profit-driven individuals working for for-profit partnerships to compete with [the AG] to uphold the public interest, I think that sets a dangerous precedent."
In written comments in support of the bill, Carolyn Carter, deputy director of the National Consumer Law Center, said the bill would bring Colorado in line with the 40 other states that allow consumer protection class action suits.
"Class actions are allowed in Colorado to rectify almost every other kind of wrong," Carter wrote. "Singling out consumer fraud for kid-gloves treatment is an unsupportable policy that HB 22-1071 would rectify."
Debt Protections Pass Final Vote
On Tuesday, the legislature passed a consumer debt protection bill that will allow homeowners to shield more of their home equity from creditors. 
Senate Bill 22-086, which passed the House on a 41-23 vote on March 22, raises the homestead exemption from $75,000 to $250,000 for Colorado homes occupied by an owner or the owner's family. For elderly or disabled owners and their spouses or dependents, the homestead exemption will jump to $350,000 from $105,000.
The homestead exemption allows people to keep their homes in bankruptcy if their equity is equal to or less than the exemption limit. Homeowners whose equity exceeds the limit  may retain the exemption amount if their homes are sold off to pay creditors. But the current exemptions don't reflect the rising cost of housing or protect people living in "unconventional" dwellings.
The homestead exemption already applies to mobile homes and trailers. SB 22-086 expands the types of dwellings covered by the homestead exemption to include vehicles, campers, railway cars, shipping containers, sheds, yurts and tiny homes that are used as residences.
The bill also raises exemption amounts to protect other types of property from creditors, including tools and equipment used for work, cars, livestock, crops and agricultural supplies and equipment. Additionally, it creates new exemptions for firearms, hunting and fishing equipment, COVID-19 and disaster-related stimulus payments, health savings accounts and money in life expectancy set-aside accounts.
During a committee hearing on March 15, Rep. Serena Gonzales-Gutierrez, one of the bill's prime sponsors, said the National Consumer Law Center gives Colorado a D grade for its exemption laws, but the protections in the bill could raise that score to a B.
Unsurprisingly, the bill faced opposition from creditor and business groups. The final version did reflect some compromises as the first version introduced in the Senate would have raised homestead exemptions to $300,000 for most homeowners and $400,000 for elderly and disabled owners.