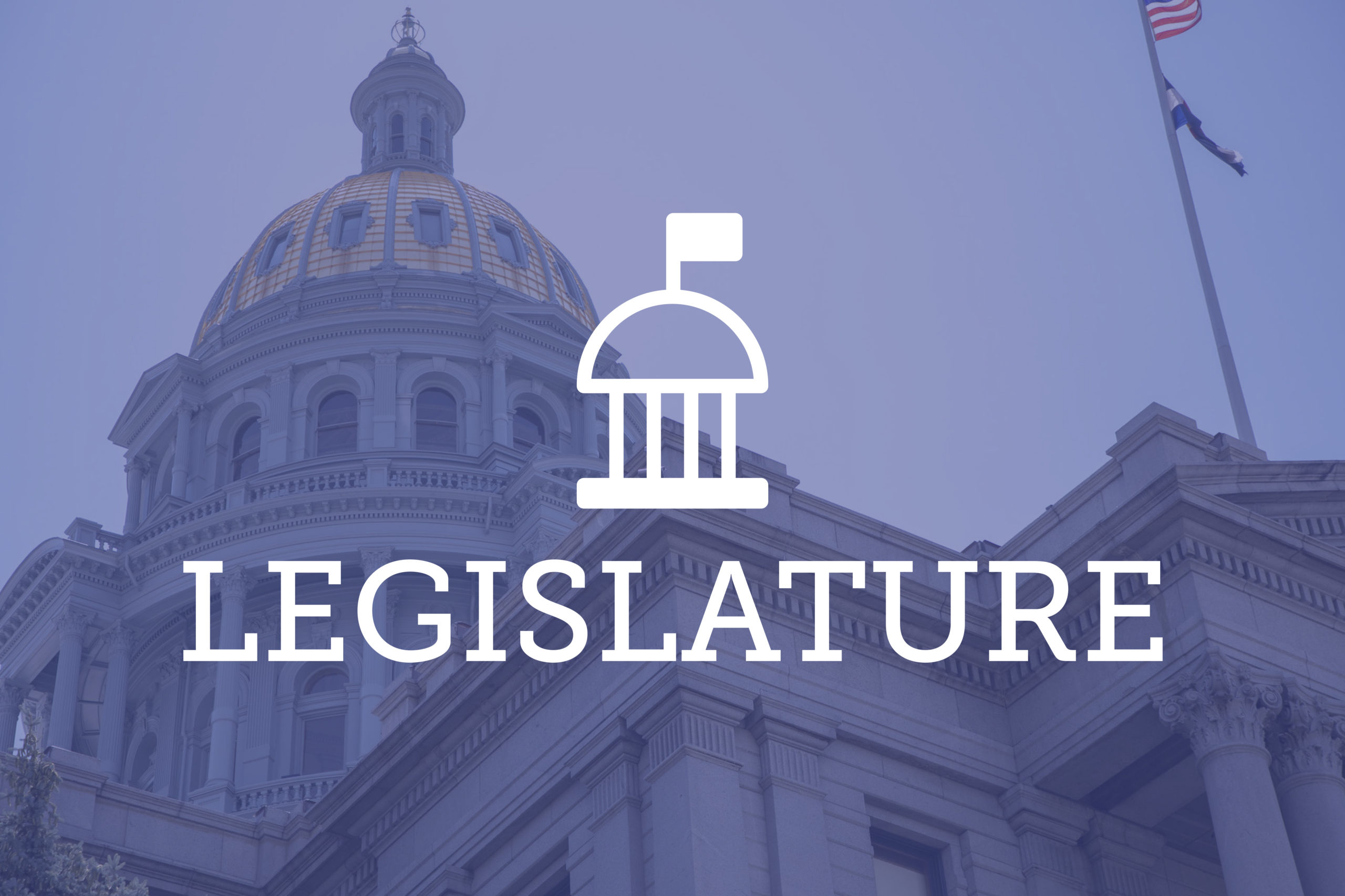 Openly gay U.S. figure skater Adam Rippon recently declined to meet Vice President Mike Pence at the Pyeongchang Olympics over his perceived stances on LGBT policy, bringing the issue of conversion therapy back to the fore. Eight states have banned the practice, and a handful of state lawmakers hope to make Colorado next in line.
In Pence's 2000 Senate campaign, his website stated that he supported funding for "institutions which provide assistance to those seeking to change their sexual behavior," which was largely inferred to mean gay conversion therapy practices. 
After Rippon competed earlier this month, he criticized Pence's policies, telling ABC News, "I'm very lucky because legislation that he's pushed hasn't affected my life at all."
Four legislators introduced Colorado's House Bill 1245 earlier this month.
The bill doesn't seek to ban conversion therapy altogether but would prohibit therapists and physicians from practicing it on minors. Bill sponsor Rep. Paul Rosenthal feels the consequences of conversion therapy are underestimated.
"The damage that is done to a child is sometimes lifelong," Rosenthal said. "We've heard testimony from people who decades later are still dealing with trauma that was caused to them. I think parents who do this to their kids … love their kids and want the best for them, but they don't understand that this practice is so damaging to their child."
Conversion therapy and laws concerning LGBT rights have a long and dark history in Western culture, stretching back to the beginning of the 20th century. The American Psychological Association's first edition of the Diagnostic and Statistical Manual of Mental Disorders (DSM-I) classified homosexuality as a mental disorder. 
It was removed in 1973. In 2003, the U.S. Supreme Court ruled that state sodomy laws are unconstitutional in Lawrence v. Texas, but at least 12 states still have them on the books.
Conversion therapy involves the use of behavior modification and psychoanalysis and, in some cases, conditioning techniques. Shock therapy, lobotomy, chemical castration, administering nausea-inducing drugs to produce an adverse response and other physical procedures have all been used in efforts to curb homosexual behavior in individuals. 
This is the third time such a bill has been introduced in the Colorado legislature. It was postponed indefinitely last year after being introduced in the Senate. HB 1245 includes the same language as previous years. Groups such as Christian Home Educators of Colorado and the Colorado Freedom Institute testified against the bill last year, citing infringement on free speech and exercise rights of parents and professionals.
"Such a prohibition would interfere with the personal liberty interests and rights of patients who are minors and their parents," CFI president Michael Norton said in his testimony. "It would deprive them of their right to obtain the counseling they believe is best for them." 
He emphasized the practice is designed to eliminate "unwanted" same-sex attraction and that the legislation is not science-based. 
Senate bill sponsor Steve Fenberg noted that the bill does not apply to religious institutions and argued it does not restrict religious freedom. 
"This really is a narrow bill. We're just saying if you're a mental health professional, you're not allowed to practice this [on minors]," Fenberg said. "We have still preserved the rights of families to worship how they want and have their values or beliefs in their house or their church. It's really about protecting young people from what many think is abuse."
Norton's letter argues that sexual orientation change efforts (SOCE) are not harmful but rather effective and that sexuality changes with age, especially in adolescence. 
But the APA, alongside many other medical and mental health organizations around the world, maintains that few studies on SOCE (including several Norton cited) are scientifically valid and fail to show evidence that individuals who have undergone SOCE experience a change in same-sex attraction.
The association's report, "Appropriate Therapeutic Responses to Sexual Orientation" was released in 2009 and reflects a shift in approaches to homosexuality.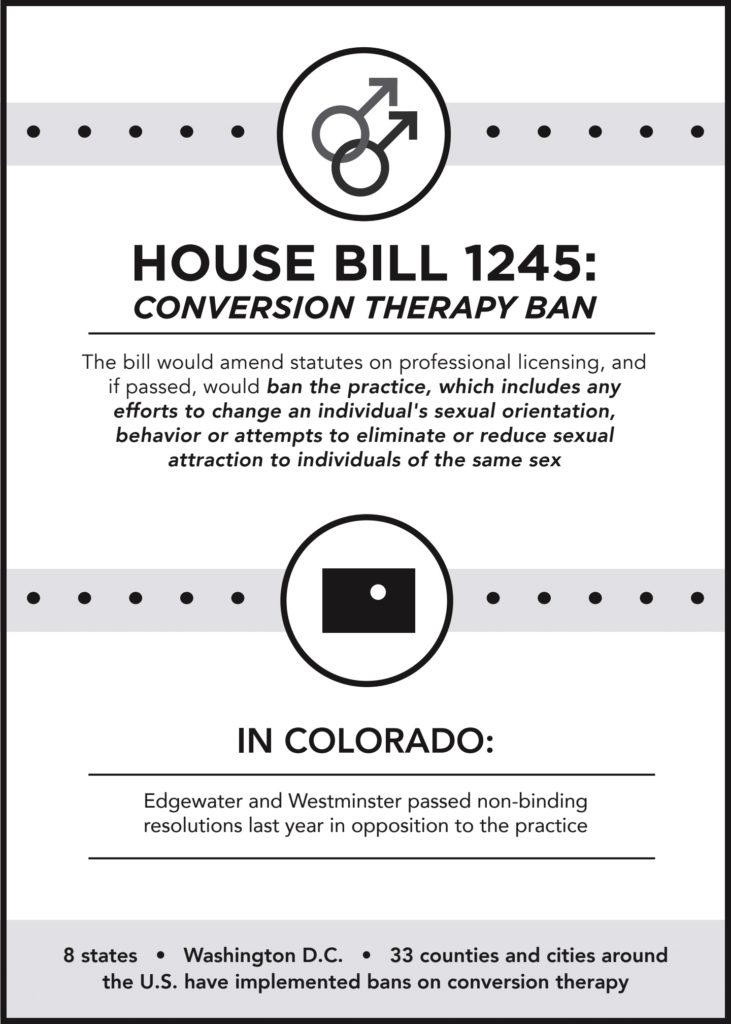 After the removal of homosexuality from the DSM, "behavior therapists became increasingly concerned that aversive therapies designed as SOCE for homosexuality were inappropriate, unethical and inhumane" according to the task force report. The report also highlighted the interplay between "psychiatric diagnosis and civil rights discrimination," and how sexual orientation has and continues to be a factor in housing, employment, public accommodation and licensing discriminatory practices. 
The report further states that there is evidence to suggest these efforts are harmful and lead to depression, anxiety and increased risk of suicide. The tide has largely shifted within the psychiatric realm, and now many mental health professional organizations support "affirmative approaches that focus on helping sexual minorities cope with the impact of minority stress and stigma," a personal experience with which Rosenthal is intimately familiar.
"Just from my own personal experience in coming out of the closet as an adult, I had a supportive family and community that I could go to, and yet I still waited a while before I came out," he said. "I can only imagine how difficult that must be for a child whose parents may send that child to a therapist who's not supportive of their own exploration of who they are. The state has an interest in making sure no child is tortured."
The bill is scheduled for a March 13 hearing before The House Public Health Care & Human Services Committee. 
— Kaley LaQuea