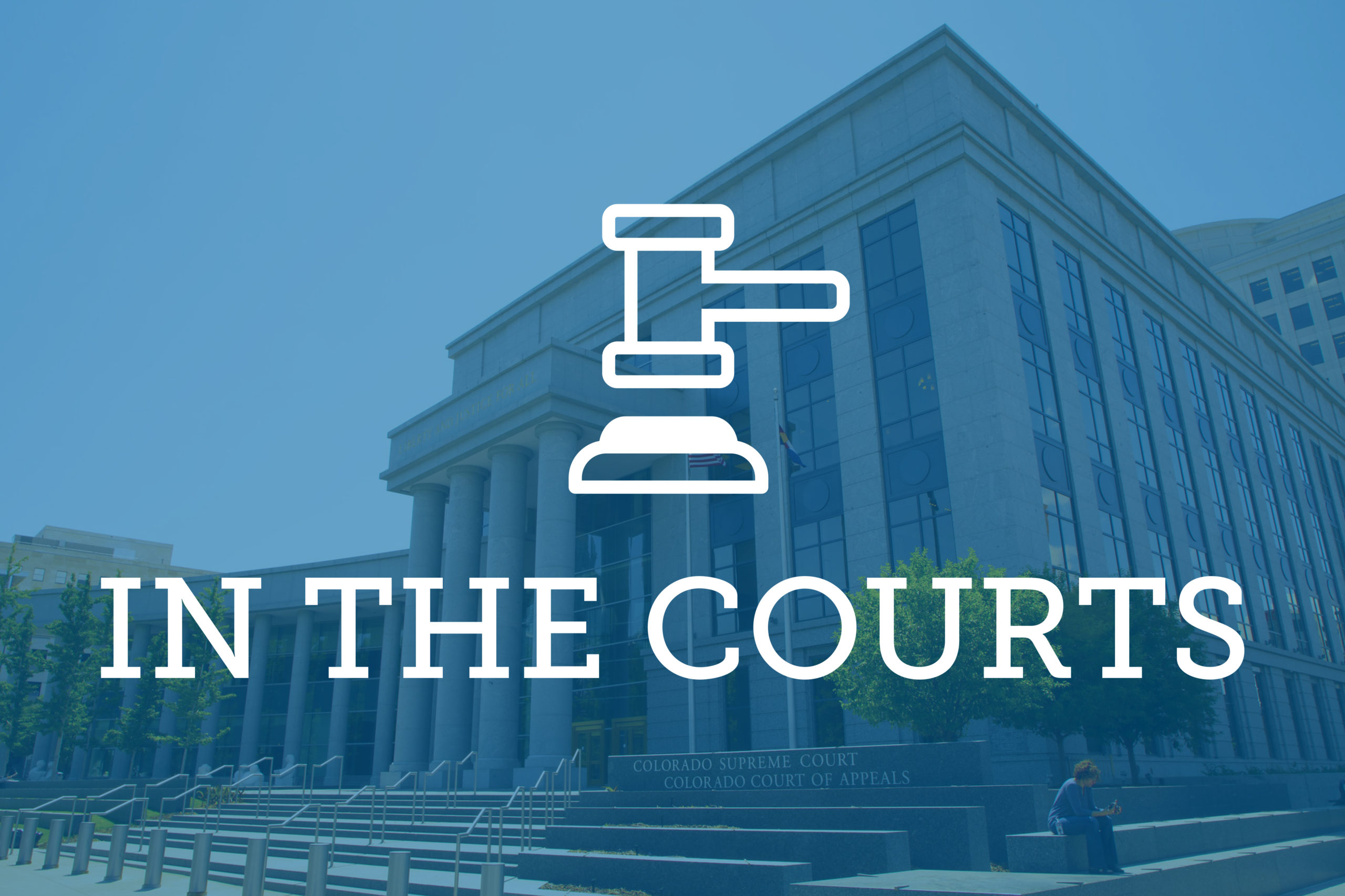 When government workers testify in court as private citizens, is their sworn testimony protected from workplace retaliation under the First Amendment? Not necessarily, according to an appellate ruling published March 29.
The 10th Circuit Court of Appeals found that it wouldn't be a free speech violation for a San Miguel County agency to demote an employee because of testimony he gave in court. In Butler v. Board of County Commissioners, a panel ruled 2-1 that plaintiff Jarud Butler's testimony, which he gave in his sister-in-law's child custody hearing, didn't qualify as protected speech because it wasn't on "a matter of public concern."
While the 3rd and 5th circuits treat all truthful sworn testimony by public employees as a matter of public concern, the 10th Circuit majority held free speech protection depends on the content of that testimony "on a case-by-case basis." With this finding, the panel affirmed the district court's dismissal of Butler's lawsuit against the San Miguel County board.
In a statement to Law Week, Butler's attorneys called the decision "a significant departure from First Amendment precedent" and noted Circuit Judge Carlos Lucero's dissent. The firm, Killian Davis Richter & Mayle in Grand Junction, also said it intends to petition the 10th Circuit for a rehearing en banc and for certiorari to the U.S. Supreme Court. 
The arguing counsel for the San Miguel Board of County Commissioners didn't respond to a request for comment.
When public employees claim their employer violated their free speech rights, federal courts use a multifaceted test to decide whether the workers' speech was actually protected. The Garcetti-Pickering test, spawned from the U.S. Supreme Court's decisions in Garcetti v. Ceballos and Pickering v. Board of Education, analyzes that right in five steps. The 10th Circuit was focused on the step requiring that the speech be on a matter of public concern.
The question was whether the private nature of the custody hearing was nonetheless "public" enough to warrant free speech protection under the Supreme Court's test. Chief Judge Timothy Tymkovich and Senior U.S. Circuit Judge David Ebel decided it was not.
"Although Butler's testimony involved a matter of great significance to the private parties involved in the proceeding, it did not relate to any matter of political, social or other concern of the larger community," according to the majority opinion by Ebel.
In September 2016, Butler was promoted to a district supervisor position at the San Miguel County Road and Bridge Department and then demoted within weeks. In between, he had testified in his sister-in-law's child custody case against her ex-husband, who happened to work in the same department as Butler. "Butler testified as to the hours of operation for the [county department] among other things," as Senior U.S. District Judge Wiley Daniel recounted in his December 2017 order to dismiss the case.
Butler's supervisors conducted an investigation into his testimony, afterward issuing him a written reprimand and a demotion. He then sued them alleging free speech violations, and Judge Daniel would dismiss the complaint finding no constitutional violation that would overcome the supervisors' qualified immunity.
"Butler has not shown that the personal nature of a family member's child custody dispute is the subject of general interest, value, and concern to the public," Daniel wrote in the order.
On appeal, the 10th Circuit majority reached a similar conclusion. 
Quoting the 2014 Supreme Court decision in Lane v. Franks, the majority framed speech to be involving public concern when it "relat[es] to any matter of political, social, or other concern to the community, or when it is a subject of legitimate news interest." With its 2011 decision in Leverington v. City of Colorado Springs, the 10th Circuit's own precedent tells its courts to "construe public concern very narrowly." 
Butler argued that a government worker's truthful testimony should always be considered a matter of public concern. 
In case that argument failed, Butler also contended that his testimony relates to a public concern anyway because it was in a proceeding involving child welfare.
The majority rejected a per se rule on government workers' testimony being protected because "the Supreme Court has, instead, mandated a case-by-case approach, directing us to consider the content, form and context of the testimony in light of the record as a whole in a particular case." 
In his dissent, Circuit Judge Carlos Lucero excoriated the majority's "myopic" view that the child custody hearing testimony wasn't on "a public concern."
"This exclusive focus on content [of the speech] violates the very Supreme Court mandate the majority claims to honor in rejecting a per se rule," Lucero wrote.
"It is difficult for me to accept the proposition that society's concern in the custody of a child can be as personal as the majority pronounces," Lucero continued. "Although the custody of a child is partly personal in nature, it is at its root a societal and public issue." 
He pointed to legislative declarations by the Colorado General Assembly that the placement of children is a matter of "statewide concern."
Alan Chen, a University of Denver Sturm College of Law professor, said Butler v. Board of County Commissioner touches on a lesser-explored nook of free speech case law. That's due to its odd fact pattern — a government employee acted as a character witness against another employee but in a private matter seemingly unrelated to their work.
"This really seems to be a case that falls between the cracks in existing doctrine," Chen said. If the hearing Butler had testified in had more directly implicated public policy — e.g., being a constitutional challenge to a child custody law — then his free speech protection would be more clear cut, but this "seems like private business that involves his family," he said. 
Chen said the plaintiff appears to have "a very strong case for an en banc review." But even if the full bench takes it up, he noted, there's no reason they couldn't just decide the case on its qualified immunity element and dodge the First Amendment question altogether.
— Doug Chartier