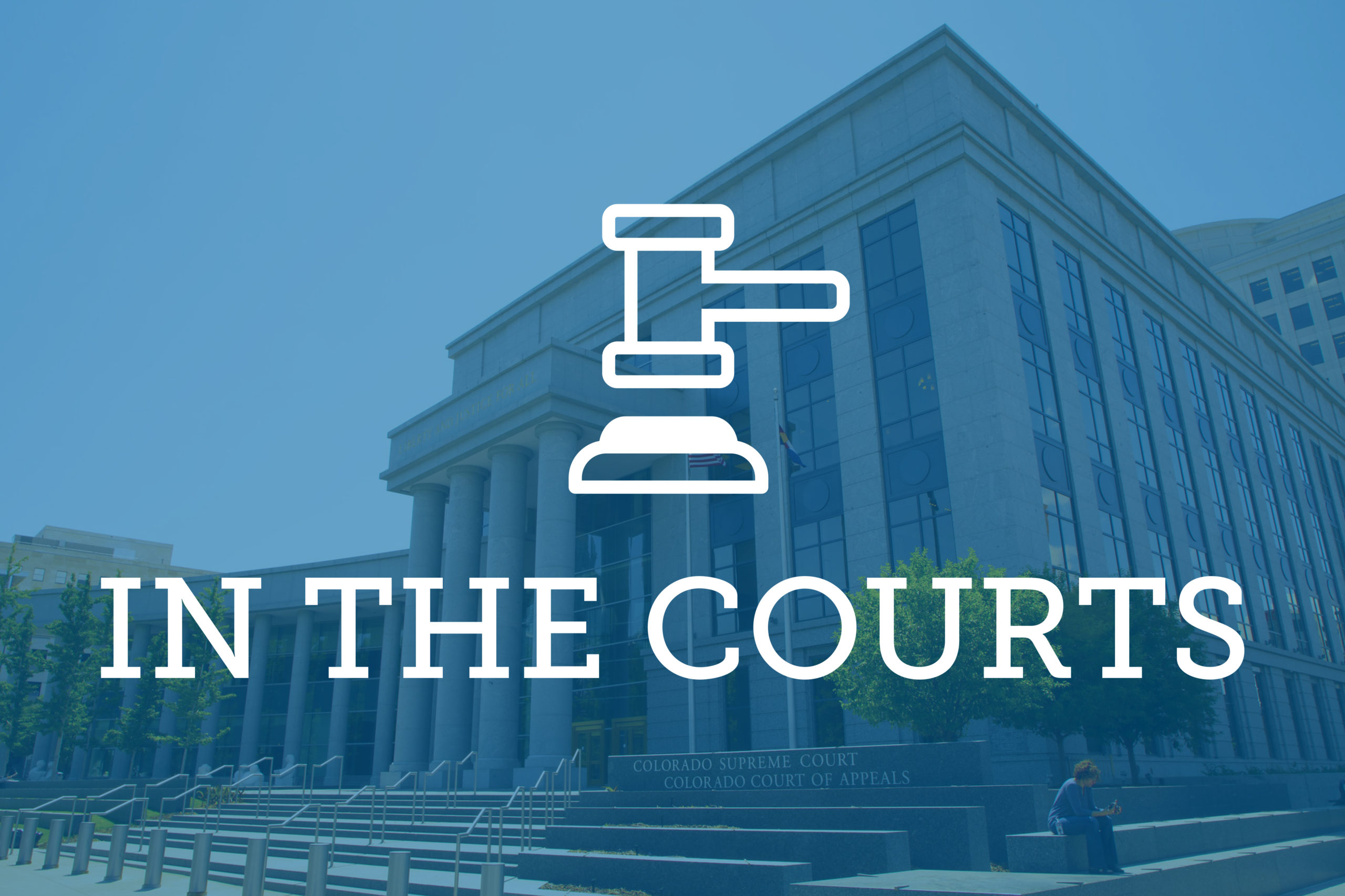 Editor's Note: Law Week Colorado edits court opinion summaries for style and, when necessary, length.
Atlas Biologicals v. Kutrubes, et al.        
Thomas Kutrubes sold bovine serum products for Atlas Biologicals until he left to form a competitor, Peak Serum. Before departing, Kutrubes took confidential customer information from Atlas and emailed several Atlas customers to solicit business for Peak Serum, falsely claiming that Peak Serum was related to Atlas. Peak Serum and Kutrubes, collectively referred to as "Peak," then sold mislabeled serum. Atlas sued. After a bench trial, the district court awarded Atlas its losses, Peak's profits and attorneys' fees. Peak appealed, arguing that its conduct didn't cause Atlas the damages it recovered. 
A​​tlas Biologicals is based in Fort Collins, Colorado. The company specializes in products involving bovine serum, a fluid derived from cow blood leftover by the commercial beef industry. Fetal bovine serum, or FBS, is used for cell culture and other research in the medical, veterinary and biological sciences. A single bottle of FBS costs hundreds of dollars, and customers like academic laboratories and biotech companies will often purchase dozens or even hundreds of bottles at a time to ensure consistency. Atlas sells pure FBS, but it also develops and offers less expensive proprietary products and blends — such as EquaFETAL, Fetal Select and Fetal Plus. Atlas's proprietary products "meet the specifications" for FBS, but are "purportedly more traceable, consistent in quality, and stable in pricing." During the period relevant here, Atlas's primary owners were the company president Richard Paniccia and Brent Bearden, while Michelle Cheever worked as director of quality assurance. 
Kutrubes started interning for Atlas in 2005, became a sales manager in 2006, and was promoted to national sales manager in 2012. By 2013, Kutrubes was on the company's board and held a 7% stake. By late 2014, however, while still employed by Atlas, Kutrubes had surreptitiously developed a business plan to compete with the company. Kutrubes envisioned a new entity, Peak Serum, that would — just like Atlas — focus on selling serum products to institutions worldwide. After registering Peak Serum as an LLC in October 2014, Kutrubes dissolved that entity and incorporated Peak Serum in Colorado in December 2014.
Around this time, Kutrubes sent numerous company documents from his Atlas email account to his personal account. The documents included Atlas's customer contact lists, a supplier agreement, its quality manual, its organizational chart, a contract manufacturing statement, proofs of labels, a marketing brochure and emails concerning products. Some of the information came from Atlas's secured, competitively advantageous database of nonpublic customer information. The database cost over a million dollars to develop, and Atlas employees put thousands of hours into it annually. Kutrubes didn't have Atlas's permission to take information from the database and was aware of Atlas's confidentiality policies. Atlas employees didn't work from home, so the district court didn't credit Kutrubes's testimony that he emailed himself the documents to work remotely. Besides, Kutrubes conceded "that he had the development of Peak Serum in mind when he emailed Atlas's customer information to his personal account." 
Having obtained Atlas's customers' information, Kutrubes started emailing various Atlas customers, using Atlas's trademarks and trade names, to solicit business for Peak Serum. Kutrubes falsely stated that Atlas and Peak Serum were related companies, that Atlas was no longer selling FBS or conducting international sales, and that Peak Serum would be taking over Atlas's international accounts. In these emails, Kutrubes used a signature block that included Atlas's information and logo, and that identified him as Atlas's national sales manager. Kutrubes also tried to obtain inventory for Peak Serum by contacting Atlas's suppliers, contract manufacturers and business partners.
In mid-December 2014, Kutrubes submitted his resignation from Atlas as both employee and director. He told Paniccia and Bearden that he was departing to sell FBS on his own. Before his resignation took effect, Atlas discovered the many emails appropriating its documents and attempting to appropriate its business. Atlas refused Kutrubes's resignation and terminated him for cause. Kutrubes admits to breaching his duty of loyalty to Atlas between October and December 2014.
In the aftermath of Kutrubes's departure, and "as a result of the confusion caused by Kutrubes's use of Atlas's marks and names in emails promoting Peak Serum," Atlas "lost a large block of business." But the overlap between Atlas and Peak Serum wasn't limited to Kutrubes's emails. For example, Kutrubes created an online profile for Peak Serum that used Atlas's marks and information. In early 2015, searching for Atlas Biologicals on the internet would yield customer reviews linked to the Peak Serum name that actually referenced Atlas and Atlas products like EquaFETAL. According to Cheever — and as Kutrubes conceded — this confused Atlas's customers. Atlas often had to explain to its customers that it was unrelated to Peak.
Early in Peak's operations, the company mislabeled several hundred bottles of FBS. Aligned with "industry best practices" favoring consistency, shared lot numbers assure consumers that multiple bottles of serum comprise "a uniform batch of product" produced by a single manufacturer in a single day. 
In December 2014, Peak bought 246 bottles of FBS from Rocky Mountain Biologicals, or RMBIO, a contract manufacturer. RMBIO identified that shipment of serum as Lot 20140331FS. In March 2015, Peak submitted an affidavit to the U.S. Department of Agriculture stating that Peak Serum Lot 31C141 was "derived entirely" from RMBIO's Lot 20140331FS. The affidavit was part of Peak's ultimately successful effort to export serum to South Korea, which Cheever testified has "stringent" import requirements. 
Peak sold over one thousand bottles of FBS under lot number 31C141 to former Atlas customers. Six hundred of those bottles went to Daemyung, a South Korean entity and former Atlas customer. Aside from the fact that Peak sold far more 31C141 serum than it purchased from RMBIO and represented to the USDA was in existence, chemical analyses of serum samples from Lot 31C141 indicated that Peak labeled what should have been different lots with the same lot number. At trial, Kutrubes admitted that Peak inaccurately labeled its serum.
Atlas sued Peak in February 2015 in the District of Colorado and obtained a temporary restraining order. The parties stipulated to the bulk of a preliminary injunction but disagreed about whether Peak could contact Atlas customers. The court held that, "in the absence of a nonsolicitation and noncompete agreement between Atlas and Kutrubes, it did not have the authority to enjoin Kutrubes and Peak Serum from contacting all customers and potential customers in Atlas's customer database." 
In November 2016, Atlas filed an amended complaint alleging claims for trademark infringement under the Lanham Act; false association 1 under the Lanham Act; trademark and trade name infringement under Colorado law; misappropriation of trade secrets under the Colorado Uniform Trade Secrets Act; conversion and civil theft under Colorado law; deceptive trade practices under the Colorado Consumer Protection Act; breach of fiduciary duty; and breach of contract. Atlas also sought attorneys' fees.
After a five-day bench trial in March 2018, the district court ruled in Atlas's favor on its false association claim under the Lanham Act, and its trade secrets misappropriation claim under CUTSA. For the Lanham Act claim, the district court awarded Atlas $502,861.88, representing profits lost in 2014 and 2015 due to Peak's conduct. It also awarded Atlas Peak's profits from selling mislabeled FBS in Lot 31C141, trebling that award to $181,425. For the misappropriation claim, which was based on Kutrubes taking content from Atlas's customer database, the district court awarded Atlas $681,946.81, representing Peak's profits on sales to former Atlas customers. It then awarded Atlas another $681,946.81 in exemplary damages because Peak's actions were "attended by circumstances of willful and wanton disregard of Atlas's rights." These damages totaled $2,048,180.50. The district court also determined that Atlas was entitled to attorneys' fees on the Lanham Act and CUTSA claims, but it put off calculating the exact amount. Peak appealed. After briefing in this appeal began, the district court determined that Atlas was entitled to $308,554.50 in attorneys' fees. Atlas then moved to strike Peak's attorneys' fees arguments and Peak opposed.
Peak appealed the district court's damages awards for Atlas's false association Lanham Act claim, and its trade secret misappropriation CUTSA claim. Peak also challenges the attorneys' fees awarded under those claims. 
The 10th Circuit Court of Appeals ruled findings of fact are only clearly erroneous if "unsupported in the record, or if after our review of the record we have the definite and firm conviction that a mistake has been made." 
On appeal, Peak's overarching contention is that its conduct was not the "proximate cause" of Atlas's damages, and the district court erred by finding otherwise. Proximate cause can have a legal component, but Peak's arguments are consistently factual. 
Because Peak challenged a factual finding of the district court, the 10th Circuit reviewed for clear error. Because the district court's determination that Peak injured Atlas finds support in the record, the 10th Circuit affirmed the damages awarded under Atlas's Lanham Act and CUTSA claims. The court also concluded the district court didn't reversibly err in trebling part of the Lanham Act damages and awarding exemplary CUTSA damages. Because it affirmed the underlying damages, the 10th Circuit ruled it had no basis for disturbing the award of attorneys' fees.