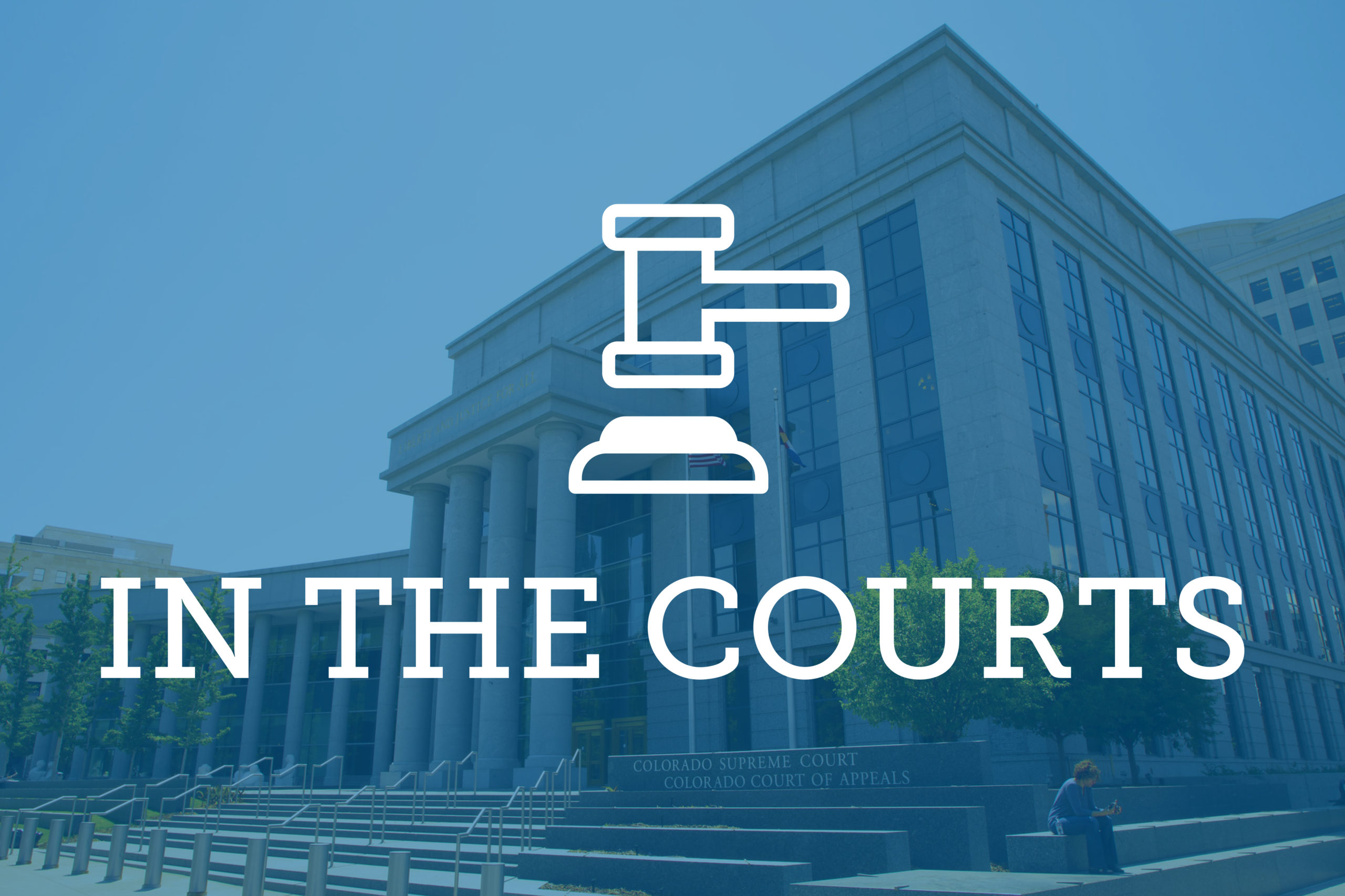 Francis v. Camel Point Ranch
A group of investors formed Camel Point Ranch in 1987 to purchase 1,480 acres southwest of Grand Junction in Mesa County. The land, Camel's only material asset, was to be used by its shareholders for hunting and recreation. Camel had 10 original shareholders, who together constituted the original board of directors. Over time, two of the original shareholders sold their shares, and one investor bought in to the corporation, leaving a total of nine shareholders.
After years of discord culminated in a corporate management deadlock and a failure to elect new officers at two consecutive annual meetings, plaintiffs, Larry Francis, Fred Karsten and Dennis Kelly, who were three of the nine shareholders, filed a claim for judicial dissolution. 
In a merits order issued after a five-day bench trial, the trial court entered a decree of dissolution. The merits order stated that the trial court would "appoint a receiver to manage the business and affairs of Camel and to wind up and liquidate its assets," and that the receiver "shall have all authority and power to run Camel and protect its assets … and all powers reasonably necessary to carry out [those] duties." 
The order appointing the receiver followed a short time later. Camel did not appeal the order appointing the receiver, but it — or, more precisely, attorneys apparently working on behalf of one or more of Camel's officers — did timely file a notice of appeal of the district court's final order on the merits. The notice of appeal, however, was filed without the approval of either the receiver or the trial court. 
The receiver's lack of involvement, together with the officers' lack of authority to act on behalf of the now-dissolved corporation, prompted plaintiffs to file a motion to dismiss the appeal. The Court of Appeals granted that motion, stating appellants, without having made any demand on the receiver to appeal (and without requesting relief from the trial court if the receiver refused), cannot take up the corporate mantle and appeal the trial court's order in Camel's name.
People in Interest of R.J.
The Mesa County Department of Human Services filed a petition in dependency or neglect alleging that the children lacked proper parental care and that their environment was injurious to their welfare. Both parents denied the allegations and requested an adjudicatory jury trial. 
After a three-day trial, the jury returned a special verdict finding the children dependent and neglected. A magistrate later entered dispositional orders as to both father and mother that continued out-of-home placement for the children and adopted treatment plans for both parents. Father asked for more time to file a petition for review of the magistrate's dispositional order with the district court. The district court granted that request; however, no petition for review appears in the record.
Father then filed a request with this court to file his notice of appeal out of time. Therein, he observes that while Colorado Appellate Rule 3.4(b)(1) and section 19-1-109(2)(c), C.R.S. 2018, read in combination, require a party to file a notice of appeal of an adjudicatory order and designation of transcripts within 21 days after the entry of the dispositional order, C.R.M. 7(a)(11) requires a party to seek district court review of a magistrate's dispositional order before seeking appellate review in this court. This, he says, creates uncertainty, and he asked the Court of Appeals to decide whether that court has jurisdiction to review an adjudicatory order when a magistrate later enters the dispositional order but no one seeks district court review of that order. 
The Court of Appeals ordered the parties to address in their principal briefs the finality — that is, the appealability — of the adjudicatory order. Mother then filed a notice of appeal, asked that the court accept it out of time, and also asked that she be allowed to join father's briefs. The court granted mother's requests.
People in Interest of R.F.
The People charged R.F. with second-degree assault. The district court ordered a competency evaluation, and, in July 2018, R.F. was diagnosed by a psychiatrist at the state mental health hospital with "psychosis — not otherwise specified" and found incompetent to stand trial. 
In January 2019, after other restoration efforts proved unsuccessful, the People petitioned the court under section 16-8.5-112(1), C.R.S. 2018, for permission to involuntarily administer antipsychotic medications and to monitor any side effects. The district court held an evidentiary hearing on the petition.
R.F. and his treating psychiatrist, Dr. Lennart Abel, testified at the hearing. Abel offered expert testimony that R.F. suffered from persistent delusions and was unlikely to be rendered competent without antipsychotic medications. He opined that the medications the People sought to involuntarily administer were substantially likely to render R.F. competent, but he did not provide any basis for his conclusion, other than a brief reference to "somebody who suffer[ed] from psychosis not otherwise specified" whom he had once restored to competency.
Abel acknowledged that R.F. had not previously taken antipsychotic medication and that he did not know "how [R.F. was] going to react to these medications." He conceded that R.F. might be part of the "small group" of patients with delusional disorders who do not respond to antipsychotic medication; in that event, Abel testified, he would "try other medications, other antipsychotic medications that are not currently on this list."
R.F. testified that he had refused the medication because he disagreed with Abel's diagnosis and treatment plan. He said he would not consider taking the medications voluntarily until he received a second opinion.
The district court found that the People had met their burden to show that administration of the medication was necessary to advance the state's interest in restoring R.F. to competency. Specifically, the court found that:       
R.F. suffers from psychosis; R.F. is incapable of making treatment decisions because of his mental health disorder; reasonable efforts have been made to obtain voluntary acceptance of treatment, but R.F. objects to the proposed treatment and refuses to take antipsychotic medication; a less intrusive treatment option is not available; an important governmental interest is at stake; the medication is substantially likely to render R.F. competent to stand trial; the medication is substantially unlikely to have side effects that will affect R.F.'s ability to assist in his defense; alternative or less intrusive treatment is unlikely to achieve substantially similar results; and the medication is medically appropriate.
Based on these findings, the district court granted the People's petition.
The Colorado Court of Appeals concluded that the People had met their burden to prove the that the medication is substantially likely to restore him to competency, the medication is substantially unlikely to have side effects that will affect his ability to assist in his defense, no alternative treatment is likely to achieve the same results, and the court considered less intrusive means for administering the medication. 
The court affirmed the district court's order.