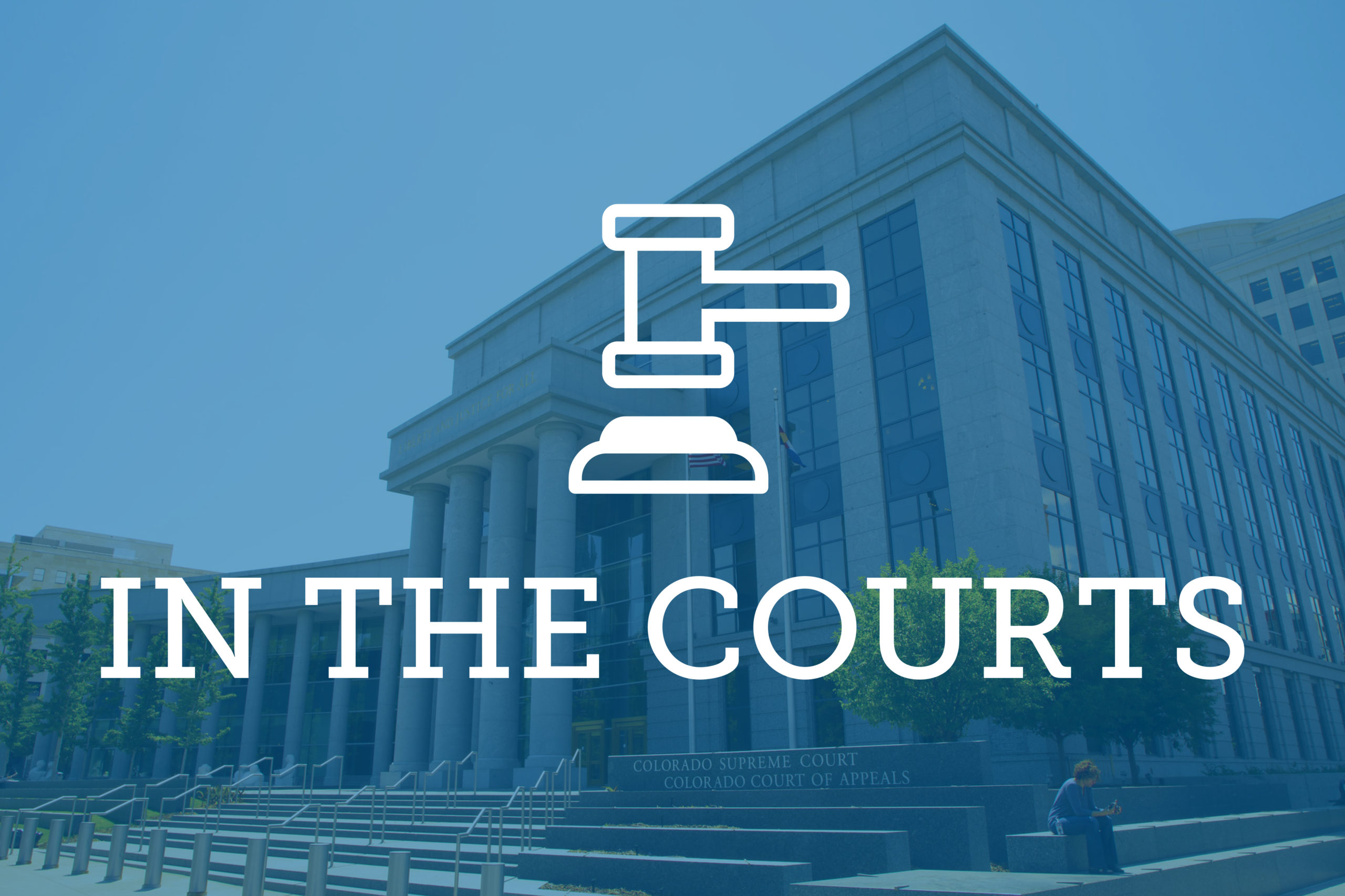 People v. Donald
After Laron Donald was arrested, charged with a felony, signed a conditional bond release and failed to appear at his next scheduled court date, the court issued a warrant for his arrest. Donald was arrested after being pulled over while driving in Mississippi and was then extradited to Colorado and charged with several counts of violation of bail bond conditions. Donald argued that he was unaware of what he was signing and that because the document had no witness, the court could not prove he signed the form.
The jury ultimately convicted Donald of the two bail bond violation counts, and the court sentenced him to consecutive eighteen-month terms in the Department of Corrections. Donald appealed. 
A division of the Court of Appeals agreed with Donald's argument and vacated the conviction. The division concluded the bonds person's testimony supported an inference that Donald had signed the paperwork but also concluded the act of signing the paperwork did not establish actual knowledge of the bond conditions.
The Colorado Supreme Court concluded, contrary to the division, that the presence of stacked inferences is not alone dispositive of a sufficiency of the evidence claim. Rather, it is one factor that a court may consider in determining whether the evidence presented satisfied the prevailing substantial evidence test for evidence sufficiency. 
The court also concluded the prosecution presented sufficient evidence to support Donald's conviction for violating the bail bond condition. The court reversed the judgment of the division and remanded for further proceedings.
In re People v. DeGreat
For nearly a year and a half, Edward DeGreat has been in prison awaiting a new trial after his earlier convictions were reversed. Colorado's speedy trial statute, however, requires that a retrial after reversal take place within six months of the trial court's receipt of the mandate after appeal. This six-month period can be tolled when the delay is attributable to the defendant; here, the argument is presented that the delay is properly attributable to DeGreat because defense counsel did not reach out to schedule a status conference. 
But Colorado's law reflects the long-standing principle that a defendant has no duty to bring himself to trial. That responsibility rests with the prosecution and the trial court. And in this case, that responsibility was unmet. 
Accordingly, the Colorado Supreme Court granted DeGreat's petition to show cause under C.A.R. 21 and made the rule absolute. The charges against DeGreat were dismissed with prejudice. This opinion is discussed in detail on page 8. 
People v. Gillis
Ian Gillis appealed his conviction of first-degree burglary, first-degree criminal trespass and third-degree assault. 
A division of the Court of Appeals considers whether first-degree criminal trespass and third-degree assault are lesser included offenses of first-degree burglary under the statutory elements test articulated in Reyna-Abarca v. People. 
Given that the elements of first-degree criminal trespass are a subset of the elements of first-degree burglary, the division held that first degree criminal trespass is a lesser included offense of first-degree burglary. 
The division vacated the defendant's conviction for first-degree criminal trespass because it merged into his conviction for first degree burglary but affirmed convictions for first-degree burglary and third-degree assault. 
This case did not need to be remanded for resentencing because the court sentenced Gillis to identical concurrent sentences for each offense.
Dill v. Rembrandt Group, Inc.
Rembrandt Group, Inc. owes money to Pikes Peak Acquisitions, LLC, its current senior creditor, and to Ernest Dill, a subordinate creditor. Dill filed suit against RGI to collect on his subordinate indebtedness after learning that Rocky Mountain Mezzanine Fund II, L.P., the original senior creditor, had assigned RGI's indebtedness to PPA. 
Dill argued that, because RGI and PPA indirectly shared common owners, they are alter egos of each other. Dill reasoned that the senior indebtedness was extinguished when RMMF assigned RGI's debt to PPA for a discounted amount, which allowed RGI, through PPA, to effectively acquire a debt payable to itself. Dill asserts he can collect on his subordinated debt. The trial court agreed.  
A division of the Court of Appeals concluded that RGI and PPA are not alter egos of each other because they are separate legal entities that lack common ownership or control and do not otherwise satisfy the alter ego factors. 
Further, because the trial court failed to find that all parent companies were alter egos of each other by the standard means, it could not use "horizontal" veil piercing to find that RGI and PPA are alter egos of each other. 
The division also concluded that the record does not support the court's finding that PPA acquired RGI's indebtedness for the purpose of defeating Dill's rightful claim. Therefore, the court erred by holding that RGI and PPA are alter egos and that the senior indebtedness was extinguished when PPA acquired it. The division then reversed the judgment. 
Interest of Chavez
The underlying probate matter in this case began in March 2018 when Teresa Chavez filed a petition for appointment of a conservator for her mother, Marie Chavez. 
In the petition, the daughter alleged that her brother, Gilbert Chavez, had, without authority, quitclaimed their mother's home to himself and his wife for no consideration. She also alleged that he had added himself to multiple bank accounts owned by their mother and then transferred large sums from those accounts to bank accounts controlled solely by himself and for his individual benefit. The district court appointed the daughter as conservator for the mother in August 2018, and on Sept. 14, the daughter filed a petition against her brother claiming, in pertinent part, breach of fiduciary duty, civil theft, unjust enrichment and surcharge. 
In February 2019, the court held a five-day jury trial on the petition, and the jury returned verdicts against Chavez for breach of fiduciary duty, civil theft and unjust enrichment. Chavez then filed a notice of appeal with a "motion to determine jurisdiction." 
A division of the Court of Appeals concluded that the appeal is clearly premature and took the opportunity to clarify the court's procedure for reviewing motions and screening appeals for jurisdictional defects. 
The division also disapproved of Chavez's counsel's use of a "motion to determine jurisdiction," as it improperly shifts counsel's obligation to ascertain finality to this court while seeking what ultimately is an advisory opinion. 
The division dismissed the appeal and cross-appeal without prejudice for lack of a final order and held that a party filing a notice of appeal should not also file a motion asking the court to determine whether the appeal is premature.