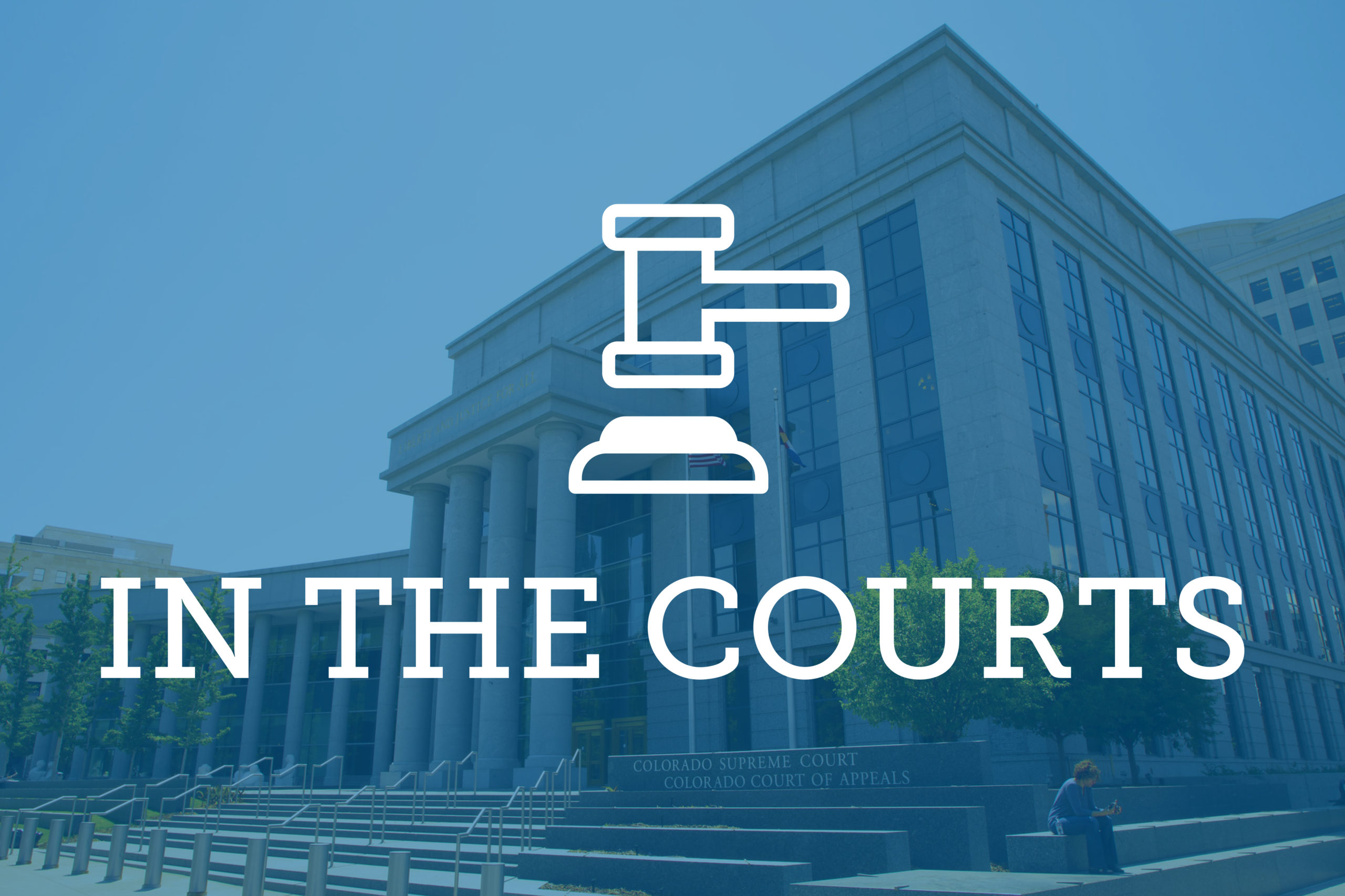 Editor's Note: Law Week Colorado edits court opinion summaries for style and, when necessary, length.
People v. King
In May 2019, a client paid Rebecca King $3,000 to represent him in a divorce. King deposited the money into a checking account that she shared with her husband. She hadn't maintained a trust account since 2010, and she didn't use an account designated as an operating or business account. Due to poor record keeping, King unwittingly used $750 of her client's retainer before earning the fees.
The trial court entered permanent orders in the client's case in December 2019, but King didn't file a motion to withdraw, believing the permanent orders ended her representation under her fee agreement. King later fell seriously ill and stopped responding to her client's communications. During that time, she didn't respond to a motion from her client's former spouse asking the court to force a sale of the marital home. King withdrew herself in April 2020, and her client requested an accounting but she didn't send him the final statement until disciplinary proceedings against her started. The Presiding Disciplinary Judge suspended King for three months starting on April 22, 2021.
People v. Cimino
In 2019, a client retained John Cimino in her personal injury case. Cimino and his client entered a contingent fee agreement that provided Cimino would earn 30% of any award if the claim settled without a trial; 40% after commencement of trial; or 50% if an appeal or another trial were necessary. In November 2016, Cimino settled one of the claims for $15,000 but took $5,000 — or 33% of the settlement — even though he was only entitled to 30% or $4,500. In late December 2019, the client authorized Cimino to take 40% of any award recovered in the second claim, but Cimino didn't amend the fee agreement to reflect the higher percentage.
Around that time, Cimino advised his client to accept a settlement offer of $40,000 and volunteered to reduce his fee to 25% of the recovery, or $10,000. His client initially agreed but continued to discuss the settlement with him during the following few days because she believed her case was worth more than $40,000. Cimino never rescinded his offer to accept 25% of the settlement, and the following month, the matter settled for $40,000. Cimino disbursed $15,000 to his client, put $9,000 in trust for unresolved medical bills, and kept $16,000 — or 40% of the award — for himself. The Presiding Disciplinary Judge suspended Cimino starting on June 17, 2021, for six months, with four months served and two months stayed upon the completion of one year of probation, with conditions to include refunding money to his client.
People v. Barker
On Nov. 19, 2020, the State Bar of Texas entered an order suspending Tametha Barker for five years after she neglected a client matter, failed to keep her client reasonably informed about the status of the case, failed to promptly comply with her client's reasonable requests for information, failed to give her client paper and property to which the client was entitled when the representation ended, failed to refund unearned fees when the representation ended and failed to cooperate in disciplinary proceedings. The State Bar of Texas ordered the suspension take effect after Barker's current three-year suspension expires. The Presiding Disciplinary Judge entered default and imposed reciprocal discipline, suspending Tametha D'Lyn Barker from the practice of law in Colorado for three years, to run consecutive to the discipline imposed in Texas. Barker's suspension will take effect May 6, 2023.