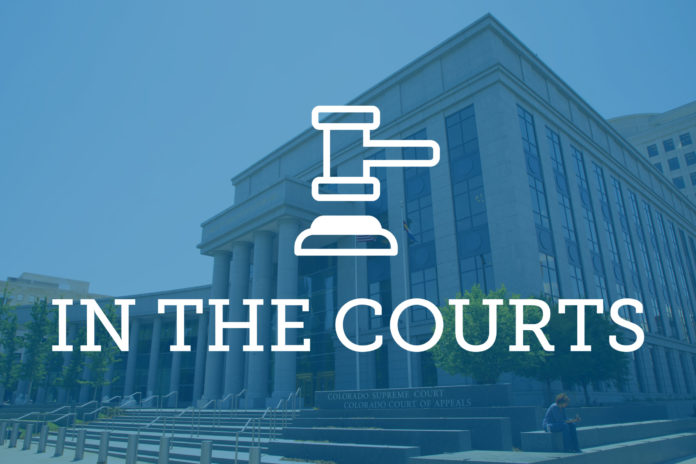 Editor's Note: Law Week Colorado edits court opinion summaries for style and, when necessary, length.
Sarah Newland successfully moved to dismiss a tort claim for failure to prosecute. The claim was brought by Nicole Wesley represented by Cornell Johnson. Wesley terminated Johnson's representation a month before trial and proceeded pro se in the litigation and dismissal. 
After dismissal, Newland brought two post-judgement motions for attorneys fees and to join Johnson as a party for the proceedings. 
The district court denied Newland's motion to add Johnson as a party but granted part of the attorneys fees motion only against Wesley. Newland appealed the court's decision and Johnson filed a brief in the appeal. 
The Colorado Court of Appeals considered two de novo questions. Do Colorado Rules of Civil Procedure allow joining former counsel for post judgement attorneys fees proceedings? And, what does a court need to do to comply with mandatory "shall allocate" language in Colorado Revised Statutes attorneys fees definitions? 
The court held that former attorneys may be added to post judgement attorneys fees motions when a court can find "that the attorney brought a civil action that lacked substantial justification and is liable jointly or severally with the client for the opposing party's attorney fees." It rejected Johnson's argument that attorneys are "officers of the court, not parties" and therefore can't be joined. 
Newland also argued that the court erred by not naming Johnson in the award of attorneys fees. The Court of Appeals held that while Colorado law does not compel a court to apply liability to a joined attorney, it "does require that a district court exercise its discretion by at least considering doing so." The higher court found the district court erred because it didn't consider applying liability. 
The Court of Appeals reversed the joiner denial order and remanded the case for further proceedings to at least consider awarding judgement against Johnson.