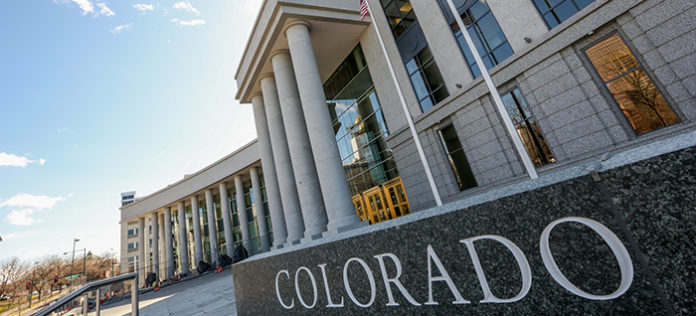 Editor's Note: Law Week Colorado edits court opinion summaries for style and, when necessary, length.
June 3, 2021 Colorado Court of Appeals Opinions
Todd Williamson was designated a sexually violent predator by the district court after he pleaded guilty to attempted sexual assault on a child. Williamson appealed the decision and asked the state court of appeals to decide if the Sexually Violent Predator Assessment Screening Instrument which advises courts on SVP designation is evidence-based. 
In 2018, while still on probation for another sex offense, Williamson sent sexually explicit messages and a picture to an undercover police detective posing as a 14-year-old girl. In 2016, Williamson pleaded guilty to sexual exploitation of a child after police found child pornography in his possession. 
The trial court based its sentencing on the results of an SVPASI conducted by a qualified professional. Williamson met the criteria for category 3A the SVPASI screening and could be considered an SVP based on his prior sex offense conviction. 
Williamson appealed the designation arguing that section 3A of the SVPASI, which looks at prior convictions, does not claim to be an evidence-based metric for reoffense likelihood. He argues that because he only had one prior conviction, and since he did not qualify as an SVP based on parts 3B and 3C of the SVPASI, the court erred in its sentencing. 
The Court of Appeals determined that since the SVP statute does not require the SVPASI to directly cite the research to justify each part, it does require that research be considered to establish evidence-based standards. Based on meeting minutes, studies mentioned in the SVPASI guidebook, the court of appeals determined that research was used to justify the standards put forth by the SVPASI. The Court of Appeals affirmed the trial court's designation. 
Briargate at Seventeenth Avenue Owners Association v. Nelson
The Colorado Court of Appeals ruled that homeowners cannot use monetary judgments owed to them by homeowners associations to offset HOA assessments. 
In July 2018, the Denver-based HOA Briargate took action to recover allegedly unpaid assessments and fees from the condo owner and attorney John Nelson. Nelson was awarded money judgments in a previous lawsuit with Briargate and, in June 2017, after a conflict over how he was paying monthly assessments, Nelson informed Briargate he would use the unpaid judgements to offset his owed assessments. 
Starting in January 2016, Nelson began paying his monthly HOA assessments with handwritten checks with restrictive language. Memos included "HOA Assessment Payment in Full." Although Briargate accepted nine restrictive language checks between June 2016 and March 2017, the HOA informed Nelson in June 2017 that it would not accept an assessment check with similar language. 
A trial court ruled in favor of Briargate and ordered Nelson to pay $19,219.68 in legal fees in addition to $21,467.48 plus 8% per annum prejudgement interest. Nelson appealed the trial court's decision and argued the trial court was mistaken in rejecting his defense of accord and satisfaction. 
The Court of Appeals affirmed the judgement in part – agreeing Nelson did not act in good faith by issuing restrictive checks–but remanded the judgement amount to lower courts to be recalculated. 
The Colorado Court of Appeals decided county departments of human services cannot issue blanket policies that limit visitation rights without considering a child's health and safety. 
In March 2018, Arapahoe County Department of Human Services initiated a dependency and neglect case on behalf of two toddlers, dubbed E.S. and L.S. in court documents. After ruling both children dependent and neglected, the juvenile court created a treatment plan for their father, F.S., that required him to visit the children after he resolved multiple outstanding arrest warrants in El Paso and Denver Counties. 
F.S. never resolved the warrants and, as a result, was barred from visiting the children.  When he asked the Arapahoe County Department of Human Services to make an exception, the caseworker denied his request, stating "it was just against what the policy [requiring F.S. to resolve warrant before visitation] states." 
Following an evidentiary hearing in July 2020, F.S.'s parental rights were terminated under section 19-3-604(1)(c) that found he had not complied with the court-approved treatment. F.S. appealed the termination arguing that by denying him visitation, the Arapahoe County Department of Human Services did not make reasonable efforts to rehabilitate him as a parent. 
The Colorado Court of Appeals reversed the judgement, siding with F.S., deciding that Colorado counties cannot issue blanket policies that limit visitation rights without considering the health and safety of the children concerned. Juvenile courts may still terminate visitation rights based on outstanding warrants, but they must consider the wellbeing of children before they do so.