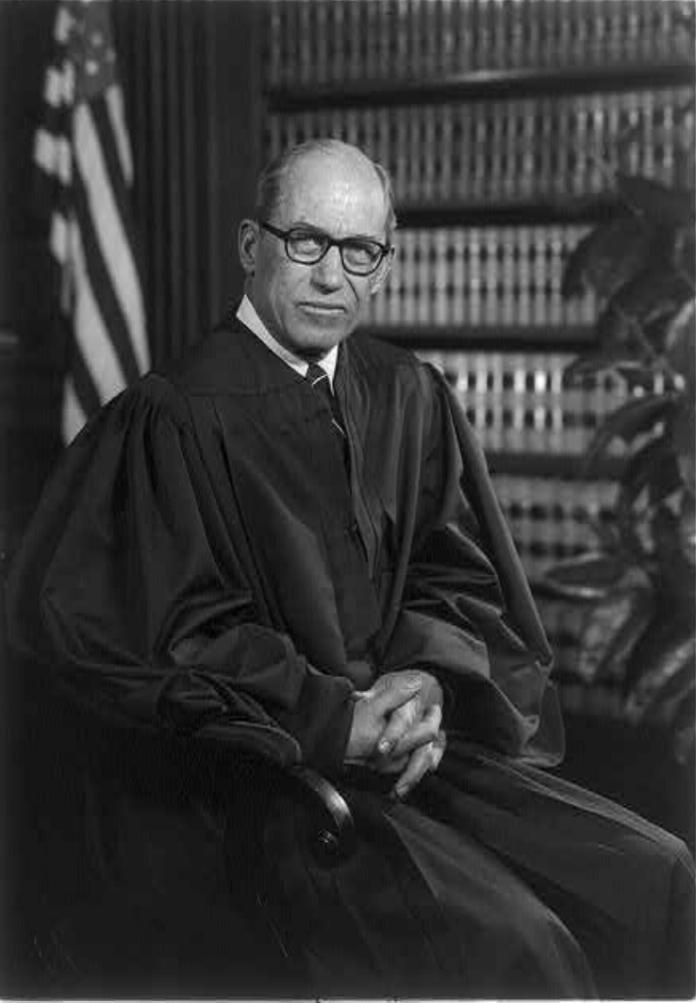 Byron "Whizzer" White was best known in Denver for his contributions to law and for his long service to the Supreme Court, though some may also know him from his impressive football career in the late 1930s and early '40s. 
White was born and raised in Colorado, and he attended the University of Colorado in the 1930s. He played football, basketball and baseball in college, gained the unshakable nickname "Whizzer" and finished as a runner-up for the Heisman Trophy in 1937. White was drafted to the NFL in 1938 and played for the Pittsburgh Pirates, finishing an impressive rookie season on the team. The following year though, he pivoted his educational focus to law, attending Yale Law School while also playing for the Detroit Lions. White graduated magna cum laude in 1946.
During World War II, White served in the Pacific with the U.S. Navy as an intelligence officer. He later clerked for then-Chief Justice Fred Vinson for the U.S. Supreme Court before joining Davis Graham & Stubbs in Denver as a transactional lawyer. 
In 1960, White served as the Colorado state chair for John F. Kennedy's presidential campaign. The following year, he was appointed as the U.S. Deputy Attorney General and by 1962, he was serving on the nation's highest court. White was the first Supreme Court Justice from Colorado and the twelfth longest-serving justice in Supreme Court history, boasting a justiceship of more than three decades. He was succeeded by the famed Ruth Bader Ginsburg, who died in September 2020.
White's contributions to the court included majority opinions on Bowers v. Hardwick, Washington v. Davis and Coker v. Georgia. He also wrote a number of dissenting opinions on high-profile cases like Roe v. Wade and Miranda v. Arizona. 
White wrote more than 900 opinions during his time in the Supreme Court. He occasionally sat with lower federal courts after his retirement from the Supreme Court in 1993 and until his death in April 2002. He was the last living justice that served on the Warren Court. 
White was posthumously awarded the Presidential Medal of Freedom in 2003 by then-President George W. Bush. A U.S. courthouse in Denver was renamed the Byron White United States Courthouse in his honor in 1994. The University of Colorado Law School in 1990 named the Byron R. White Center for the Study of American Constitutional Law also known as the White Center in his honor. In 1998, a former law clerk of White wrote his unofficial biography, "The Man Who Once was Whizzer White."