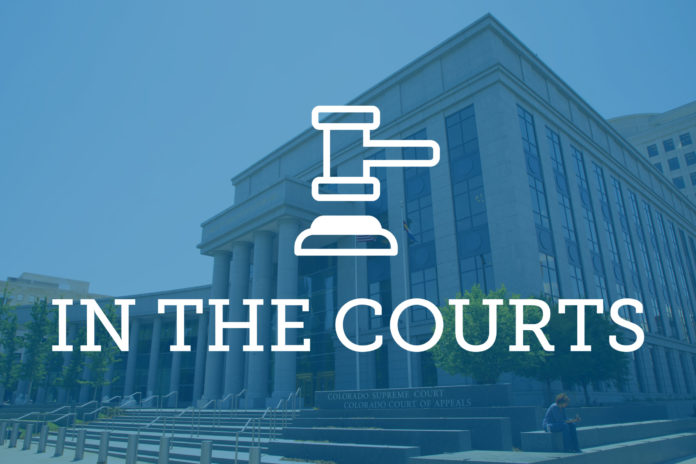 Editor's Note: Law Week Colorado edits court opinion summaries for style and, when necessary, length.
Rocky Mountain Gun Owners v. Polis
The Colorado Court of Appeals held that not reading House Bill 19-1177, also called the "red flag law," in full gave basis to claim violation of the state constitution's reading requirement. It also held that legal challenges to the lack of complete reading do not present a nonjusticiable political question. 
In April 2019, HB 19-1177 was signed into law after passing the Colorado House of Representatives (currently codified as 2021 Colorado Revised Statutes 13-14.5-101 to -114). The most well-known aspect of the red flag law allows courts to issue "temporary extreme risk protection order[s]" that compel someone to surrender all firearms in their possession to law enforcement if a preponderance of evidence shows the person "poses a significant risk of causing personal injury to self or others in the near future" by possessing guns.  
Rocky Mountain Gun Owners and Colorado House of Representatives members Patrick Neville, Lori Saine and Dave Williams filed a lawsuit claiming that the house violated article V section 22 of the Colorado Constitution — the reading clause — by failing to read the full text of House Bill 19-1177 despite requests from Saine and Williams to do so. 
A district court granted Gov. Jared Polis' motion to dismiss the case and found that the reading clause complaint was a nonjusticiable political question that the court lacked subject matter jurisdiction over. It also held that the plaintiffs did not have "taxpayer or 'individual' standing" but Representatives Saine and Williams had legislative standing. 
RMGO and Gov. Polis both appealed the ruling. RMGO challenged the dismissal and Gov. Polis challenged Saine and Williams' standing. 
Based on the Colorado Supreme Court's decision earlier this year in Markwell v. Cooke, the division of the Court of Appeals held that RMGO's challenge is not a nonjusticiable political question. In Markwell, despite disagreement between the justices on if the reading clause was violated, all seven presiding justices held that a reading clause challenge was not a political question that barred the courts from considering the case. 
The Court of Appeals rejected the plaintiffs' arguments that they had taxpayer standing, but agreed with the lower court that "because they have sufficiently alleged an injury in fact to a legally protected interest," Saine and Williams have standing to bring the challenge. 
The case was affirmed in part, reversed in part and remanded to the district court.