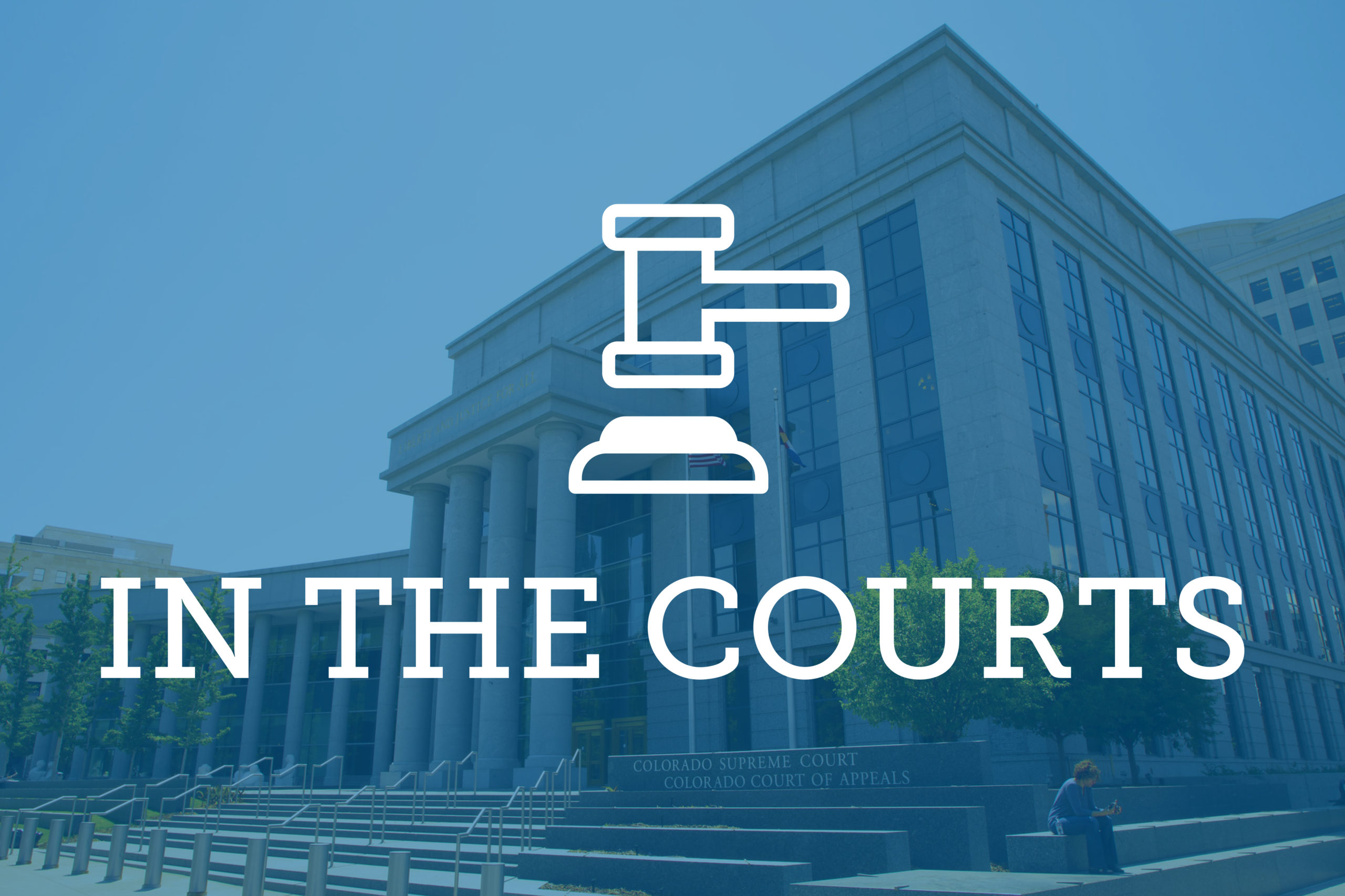 People v. Ashford
A man told police officers that he had just argued with Tony Ashford and Ashford's girlfriend and that he was concerned Ashford was going to "lay hands" on his girlfriend. He also told police that Ashford regularly sold methamphetamine. Shortly after, another police officer located Ashford and his girlfriend and asked to speak with them about the domestic abuse allegations. Ashford appeared nervous. The police officer searched Ashford for weapons in the course of the investigatory stop and felt a pill bottle in Ashford's pocket and asked him, what it was. Ashford then took the bottle out of his pocket, and the officer could see that it contained baggies of methamphetamine. Ashford was arrested and was charged with several drug-related offenses, as well as six habitual offender counts.
Ashford moved to suppress all evidence obtained as a result of the stop. The district court granted Ashford's motion, finding that the officer's question about the pill bottle exceeded the scope of the stop. The People filed this timely interlocutory appeal.
In this case, the Colorado Supreme Court considered whether the officer's question about the pill bottle exceeded the scope of the investigatory stop. Because the Supreme Court concluded that the officer's question did not measurably extend Ashford's stop, it held that the question about the pill bottle did not exceed the scope of the investigatory stop. Thus, it reversed the district court's suppression order and remanded for further proceedings consistent with this opinion.
Gale v. City & County of Denver
In this case, the Colorado Supreme Court accepted jurisdiction to consider the following question certified to the court by the 10th Circuit Court of Appeals: Has the Colorado Supreme Court crafted an exception to the doctrine of res judicata such that a prior action under Colorado Rule of Civil Procedure 106(a)(4) cannot preclude 42U.S.C. §1983 claims brought in federal court, even though such claims could have been brought in the prior state action? 
Franklin Gale was terminated from his job as a deputy sheriff with the Denver Sheriff's Department. At the time of his termination, he was serving as chief of the Downtown Detention Center, and the Denver Department of Safety had concluded that he had violated several internal regulations and certain Career Service Rules.
Gale sought review of his termination before the Denver Career Service Board. After a hearing officer and then the full Board affirmed Gale's termination, he filed a C.R.C.P. 106(a)(4) claim for judicial review in the Denver District Court, naming the City and County of Denver, among others, as defendants. In addition, Gale filed a separate action pursuant to 42U.S.C. section 1983 against the city, among others, in the U.S. District Court for the District of Colorado. In the federal action, Gale sought money damages for the City's alleged violations of his First Amendment rights to free speech and free association.
The Denver District Court ultimately affirmed the Career Service Board's order upholding Gale's termination, and the City thereafter sought and obtained leave to amend its answer in the federal action to assert a defense of claim preclusion. The City then moved for summary judgment in the federal action based on this defense. The federal district court subsequently granted that motion, Gale appealed, the Tenth Circuit certified the present question to the Colorado Supreme Court and the court accepted jurisdiction.
The Supreme Court answered "no" to the certified question and concluded that, under Colorado state law, section 1983 claims are not excepted from the claim preclusion doctrine such that a prior C.R.C.P. 106(a)(4) action cannot preclude a section 1983 claim that could have been brought in the prior state action. 
People v. Vanness
In the fourth case since 2018 asking the Colorado Supreme Court to determine whether a defendant is entitled to a preliminary hearing, the court addressed the question of whether Donald Vanness has a right to demand and receive a preliminary hearing given that: he is charged with a level 4 drug felony not eligible for a preliminary hearing; he is separately charged with a special offender count; and he will stand convicted of a level 1 drug felony eligible for a preliminary hearing if the People prove both counts beyond a reasonable doubt to the jury. 
The court followed a previous decision from People v. Tafoya and held that he does. After the district court denied Vanness's request for a preliminary hearing, he filed a C.A.R. 21 petition invoking the Supreme Court's original jurisdiction. The Supreme Court issued a rule to show cause. Because it disagreed with the district court and concluded that Vanness is entitled to a preliminary hearing, it made the rule absolute. 
People v. Jiron
Dorothy Jiron appealed her convictions for felony driving under the influence and DUI per se. 
A police officer Jacob Davis, while responding to an assault reported at a nearby house, saw a car pull out of the driveway. 
Without observing a traffic infraction, he pulled the vehicle over and contacted Jiron, who was sitting in the driver's seat. 
During the encounter, Jiron smelled strongly of alcohol, her speech was slurred, and her eyes were glassy and watery. She was "uneasy on her feet," admitted to having consumed "a few beers," and performed poorly on voluntary roadside maneuvers. She was arrested for DUI.
At trial, her defense was that she wasn't driving and only went outside to instead "to catch a moment alone" after an altercation with her landlord. A jury found Jiron guilty of DUI and DUI per se.
She contended, among other things, that the trial court erroneously denied her motion to suppress and that she should have been permitted to collaterally attack her 1998 DUI conviction. The Court of Appeals affirmed.
People v. Lavadie
A jury found Paul Lavadie guilty of felony menacing with a real or simulated weapon, aggravated robbery as a crime of violence, and misdemeanor theft. He appealed those convictions, contending that the trial court violated his constitutional right to represent himself when it forced him to proceed to trial with appointed alternate defense counsel over his numerous objections.
While it may not be uncommon that a defendant who insists on self-representation also poses communication challenges, the Court of Appeals found no Colorado cases directly addressing what a trial court should do when a defendant, through his conduct, frustrates a trial court's efforts to properly advise him of his constitutional rights before being allowed to proceed pro se. 
Addressing this issue of first impression, the court recognized that such a situation places the trial court in a predicament because either depriving a defendant of his constitutional right to represent himself or allowing him to represent himself without a valid waiver of his right to counsel results in structural error requiring reversal. 
The court wrote that it is sympathetic to the trial court's plight in dealing with a difficult defendant, it held that, before denying uncooperative or obstreperous defendants the right to represent themselves, the trial court must advise them that their continued failure to appropriately answer the court's questions will result in the court finding that the waiver of their right to counsel is unknowing and unintelligent, appointing an attorney to represent them against their wishes, and potentially declining to entertain a subsequent request to proceed without counsel. 
The Court of Appeals concluded that, because the trial court without giving such a warning terminated the advisement, appointed counsel over his continuing objection, and refused to consider his subsequent requests to proceed pro se, the trial court violated Lavadie's right to self-representation. The Court of Appeals reversed his convictions and remanded the case for a new trial.
Garcia v. Centura Health Corporation
Jina Garcia was treated at Centura-St. Anthony North for injuries sustained in an automobile accident on April 10, 2017. She told the hospital at the time of her treatment that Medicare, Medicaid, and Progressive were her insurers.
Centura's agent billed Progressive four days later and was informed that Garcia's policy did not cover medical care. Less than a month after the hospital visit, Centura filed a lien against her for $2170.35, without first billing Medicare. On May 24, Centura notified Garcia that the charges would not be billed to Medicare or Medicaid at that time.
In July, exercising the right of action granted by section 38-27-101(7), Garcia filed a complaint against Centura seeking, as relevant here, an award of twice the amount of the hospital lien(s) asserted.
In September, Centura released the lien and moved to dismiss Garcia's claims. Garcia cross-moved for summary judgment. 
The district court ruled in favor of Centura on both motions, finding a potential conflict between section 38-27-101 and federal law and thus narrowly interpreting the term "primary medical payer of benefits" to exclude Medicare and Medicaid.
The Court of Appeals answered the question of whether, under Colorado's hospital lien statute, section 38-27-101 of the Colorado Revised Statutes, as amended in 2015, may a hospital place a lien on a person who has been injured as a result of negligence or other wrongful acts and whose primary health insurance is Medicare, without first billing Medicare.
The court answered "no" because in amending the statute, the General Assembly sought to protect insured patients from unnecessary liens — not to protect maximum payments to hospitals serving insureds.
The court reversed the district court order dismissing the claim of plaintiff, Jina Garcia, that defendant, Centura Health Corporation violated the hospital lien statute when it filed a hospital lien against her before billing her primary health insurance.
The court also reversed the lower court's denial of Garcia's motion for summary judgment as to her individually.