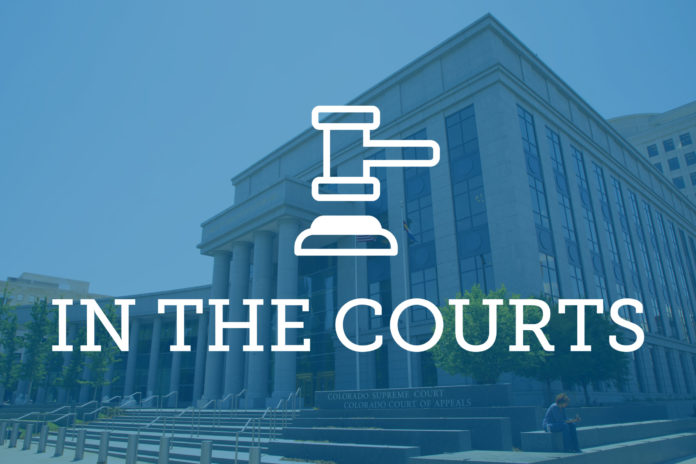 Editor's Note: Law Week Colorado edits court opinion summaries for style and, when necessary, length.
People v. Joseph Lester Fredenburg
On November 17, 2021, Joseph Fredenburg pleaded guilty to second-degree assault — strangulation, a class 4 felony, pursuant to a deferred judgment and sentence. He also pleaded guilty to harassment as an act of domestic violence, a class 3 misdemeanor. 
A man told law enforcement that he believed he saw Fredenburg choking Fredenburg's then-girlfriend. When the man intervened and pulled Fredenburg from the woman, Fredenburg pushed him against a wall. Fredenburg then wrapped his hands around the man's neck for five seconds, strangling the man, who stated, "If I don't get help, I'm going to pass out." The man said he could feel Fredenburg's thumbs press into his esophagus.
The Presiding Disciplinary Judge approved Fredenburg's stipulation to discipline and suspended him for six months, effective April 15. 
People v. James Edward Marshall IV
On August 30, 2021, James Marshall pleaded guilty to an amended count of tampering with a deceased human body, a class 3 felony. The plea stems from an incident at a protest in which Marshall shot a gun through a vehicle's side-tinted window, hitting the driver of the vehicle in the head. 
The driver was advancing through the protest and Marshall believed the driver was going to run over or hit Marshall's wife. Marshall was able to jump out of the way, but he believed that his wife was still in the vehicle's path. Video footage of the incident reflects that Marshall's wife was not in actual danger, though the video was taken from an oblique angle.
The Presiding Disciplinary Judge approved Marshall's stipulation to discipline and suspended him for three years. Significant mitigating factors influenced the sanction. The suspension took effect on April 4.