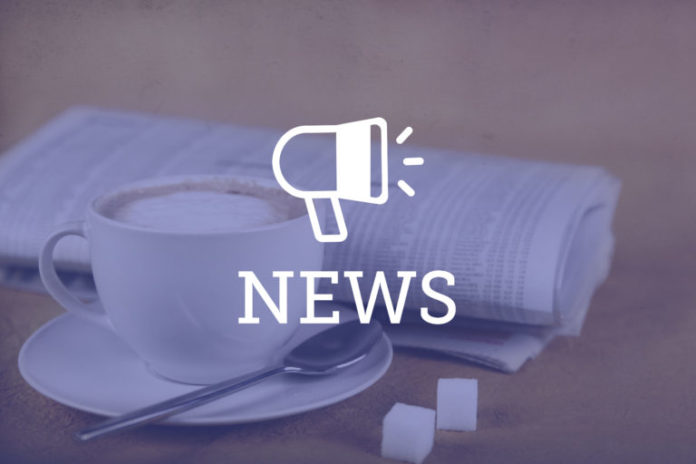 KeyPoint Government Solutions settled an eight-year-old whistleblower action brought by a Colorado resident and former employee. The False Claims Act qui tam lawsuit was dismissed in the U.S. District Court for the District of Colorado on April 11 after KeyPoint, the U.S. government and Julie Reed, the plaintiff and whistleblower, reached an undisclosed settlement.
The stipulation of dismissal specifies the settlement isn't an admission of liability by KeyPoint and doesn't mean Reed's claims weren't well founded. The exact amount of the settlement payment wasn't disclosed publicly, but Reed will receive around 30% of the settlement with an additional sum to cover her legal fees, according to the firms that represented her, The Employment Law Group, P.C. and Mehri & Skalet, PLLC. 
The agreement closes out a lengthy case that stemmed from fraud claims. Janel Quinn, principal at The Employment Law Group, P.C., represented Reed and said this was one of the longest qui tam cases she's worked on. In part, Quinn said, because Reed's suit was dismissed then reinstated by the 10th Circuit Court of Appeals. 
Reed sued her former employer, KeyPoint Government Solutions, in 2014. KeyPoint, which now goes by the name Peraton Risk Decision Inc., was based out of Longmont and had several multi-million dollar contracts with the United States Office of Personnel Management to conduct background investigations that informed security clearance and employment decisions. At KeyPoint, Reed was a senior quality control analyst tasked with reviewing investigations to ensure they met the standards outlined in the government contract. 
According to her complaint, Reed observed KeyPoint repeatedly misrepresenting the thoroughness of its investigations in violation of its contract with the U.S. government. Reed also alleged that she brought concerns about incomplete and inadequate investigations to management, but no actions were taken and she was fired in retaliation in 2013 for trying to stop the fraud. 
Reed's qui tam complaint was based on the False Claims Act, which allows private parties to bring civil suits on behalf of the federal government against parties that defraud the government, and she alleged KeyPoint knowingly and fraudulently billed the U.S. government for work that was inadequately and improperly completed. 
Qui tam cases are unique lawsuits, Quinn explained. In her practice, Quinn primarily represents whistleblower clients, including in qui tam suits, and explained that the qui tam statute is a unique way for taxpayers to hold industries to certain standards. "The qui tam statute is unique in our laws because it allows private parties, here called relators, to sue on behalf of the federal government," Quinn said.  
A district court granted summary judgment in favor of KeyPoint in September 2017, dismissing the lawsuit. It reasoned that Reed's allegations were "substantially the same" as a slew of revelations about background investigation contractors that had come to light around the time Reed filed her first complaint. The district court wasn't convinced Reed was an original source of information and dismissed her complaint under the public disclosure bar. It also dismissed her retaliation claim. 
Around the time that Reed worked for KeyPoint, the background investigation contract industry was under immense public and government scrutiny. Between 2008 and 2010, the federal government prosecuted several investigators, including a KeyPoint employee, for rushing investigations and falsifying reports. A 2010 audit by OPM of work by KeyPoint and its main competitors, U.S. Investigations Services and CACI International, Inc., found the industry needed to improve its quality assurance process. 
High-profile crimes committed by government employees Edward Snowden and Aaron Alexis with high level security clearances in 2013 once again placed the background investigation industry in the public eye and in the same year a federal court unsealed a complaint against U.S. Investigations Services that alleged the company ran incomplete investigations and knowingly billed the government for services it didn't complete. Stories by major news outlets plus a congressional hearing unveiled new allegations and brought existing ones into mainstream conversations. 
Reed appealed to the 10th Circuit Court of Appeals, which in 2019 reversed the lower court's first finding that her information wasn't original. While the court agreed that many of her claims were "substantially the same" as those that recently came to light publicly, it did agree that Reed was the original source for her claims and that her allegations materially added to public claims. Finding the lower court erred in not finding Reed to be an original source, the 10th Circuit remanded the case back to decide if she qualified as an original source. 
Now, after the lawsuit was reinstated, Reed and KeyPoint have settled, closing out the proceedings. 
According to Quinn, Reed brought the lawsuit from a place of passion. "She was steeped in this industry, she was trained in this industry, she had dedicated her life to this industry, her career to this industry," said Quinn. "Many of my whistleblower clients are passionate, but Julie [Reed] was dedicated to this and to raising this issue and righting this wrong from the outset and she really brought that passion to this case." 
Qui tam cases like Reed's are a way for taxpayers to hold industries accountable, according to Quinn. "They do allow private parties to provide that check, that counterbalance, that question 'Hey, is something wrong here? I think that we need to look into this,'" Quinn said. "I think it's really commendable when people do that and come forward and raise their hand. Because it's not an easy road for them, it's a long road, it can be a frustrating road, it can often lead to retaliation in the workplace, potentially alienation from coworkers and colleagues and friends. But the work is important and I think the work that Julie [Reed] did here was really important."
CORRECTION NOTE: An earlier version of this story attributed some quotes by Janel Quinn to an incorrect name. An earlier version of this story listed April 11 as the date of settlement. April 11 was the date of dismissal. An earlier version of this story listed the settlement between only two parties, Julie Reed and KeyPoint. The settlement was between three parties, Julie Reed, KeyPoint and the federal government. These errors were corrected on April 21. Law Week regrets the errors.