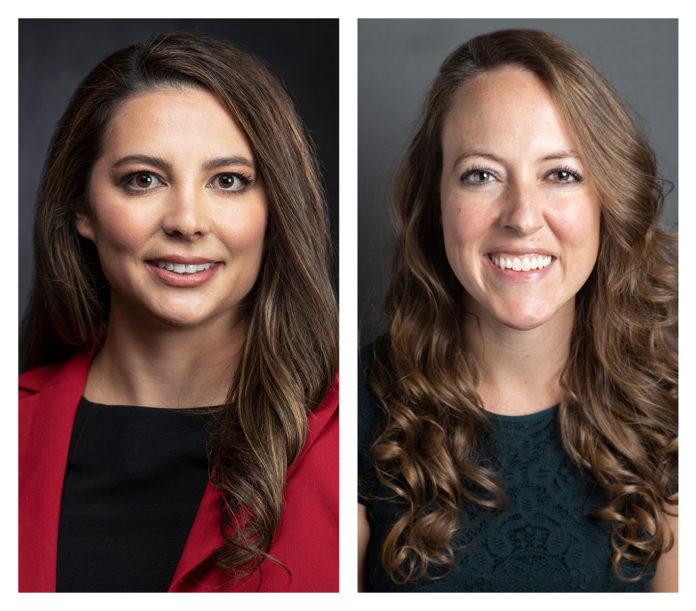 International firm Crowell & Moring announced last week it has set up shop in Denver. The office launched with an initial team of seven attorneys focused on transactions and regulatory and commercial litigation, and the firm says it has plans to add talent in the next year.
Phil Inglima, chair of Crowell's management board, said the Washington, D.C.-based firm was looking for opportunities to strategically expand within the U.S., having been concentrated on the coasts for most of its 42-year history. "We wanted to find a place where we could be impactful, which was strategically aligned with clients we already have and industries that we serve well," he said.
The pandemic was also a consideration, Inglima said, as more people are "choosing very carefully where they want to live" with the knowledge they can serve national or international clients remotely. Those factors "all coalesced in a very strong interest in Denver that crystallized mostly this year," Inglima said. 
"And then, of course, everything depends on the talent," Inglima added. That talent includes Meshach Rhoades, formerly of Armstrong Teasdale, who will serve as managing partner of the Denver office. Rhoades focuses her practice on the regulatory aspects of litigation and advises businesses on compliance with the Food and Drug Administration, the Federal Trade Commission and the U.S. Department of Agriculture and other regulatory agencies. She was named Barrister's Best People's Choice for Agricultural Law in 2020.
"She's just a person of great leadership capacity. She has demonstrated it at her prior firms, she has established herself with many of her clients as one of their most trusted advisors and she's a leader in the bar," Inglima said of Rhoades.
"We're really excited that she shares our commitment to diversity and she exemplifies it as a very successful Latina and someone who has made that part of her career calling — to help other Latinas through her foundation work and through her advocacy within her firms," Inglima added. Rhoades served as Armstrong Teasdale's first chief diversity officer and co-founded the Latinas First Foundation, which focuses on the contributions of Latinas in Colorado and provides scholarships and other opportunities. 
"As a former college athlete, I value teamwork above all else," Rhoades said in a news release. "I am thrilled to be joining Crowell — a firm that embraces that mindset both internally and in the collaborative interactions with its clients."
Rhoades is joined by another partner in the Denver office, Katy Raffensperger, whose transactional practice spans several industries — from hospitality, sports and entertainment to technology and manufacturing — but focuses on health care industry deals. Inglima said Raffensperger is "the definition of a young rising star" who has "shown tremendous client instincts and outstanding results in the work she's done for some of her most loyal clients."
"With Crowell & Moring's expanding platform, we are well-positioned to meet the sophisticated business objectives of clients, including at the intersection of their transactional and regulatory needs," Raffensperger said in the news release. "In addition to driving success for our existing clients, we look forward to building a strong corporate team in Denver that can provide M&A and other transactional legal services to companies locally and nationally."
Raffensperger is one of three Denver attorneys joining the firm from Hogan Lovells. Two associates, Laura Martinez and Melissa Moravec, also previously practiced at the firm. Martinez and Moravec focus on transactions in multiple industries, including health care.
Crowell's Denver team is rounded out by three of the firm's attorneys already based in Colorado. They include senior counsel Betsy Derwinski and counsel Suzanne Walts, both in the firm's technology and intellectual property department, and Sarah Rippy, an associate in the firm's privacy and cybersecurity group.
As for an actual office, Inglima said the attorneys are working remotely for now and the firm is looking for a space that will likely be transitional. "We do want to make sure that we identify a space that is sufficient for our continued growth," he said. "We do have other candidates we're speaking with right now, so we are quite confident that our growth will continue in Denver in the next six to 12 months and want to make sure that we outfit ourselves adequately for that kind of growth." 
Crowell's Denver office launched with attorneys who are aligned with the health care, hospitality and technology industries. "But we do see opportunities to grow more towards some of the industries that we have previously served in Colorado and Mountain States," Inglima said, including aerospace, infrastructure, energy and environmental resources. "So we absolutely would like to continue seeking out talents and client opportunities that line up with those industries in particular."
Denver isn't Crowell's only new outpost. The firm made inroads into the Midwest this summer when it merged with Chicago IP firm Brinks Gilson & Lione, adding offices in Chicago and Indianapolis and 60 attorneys. According to a July press release, Crowell has also started the process with the Chinese government to open an office in the tech and manufacturing hub of Shenzhen, where Brinks Gilson & Lione set up an office in 2017. Last fall, the firm opened an office in Doha, Qatar following the addition of four partners focused on international infrastructure.
"There is always a mix of strategic growth planning and opportunistic receptiveness that guides how we've grown over the history of our firm," Inglima said. While Crowell has added four offices in a little over a year, he said, "we have taken our time in scaling up." He added that the firm has been purposeful about making sure that any new additions enhance or deepen Crowell's existing strengths and align with the firm's culture of collaboration and collegiality.