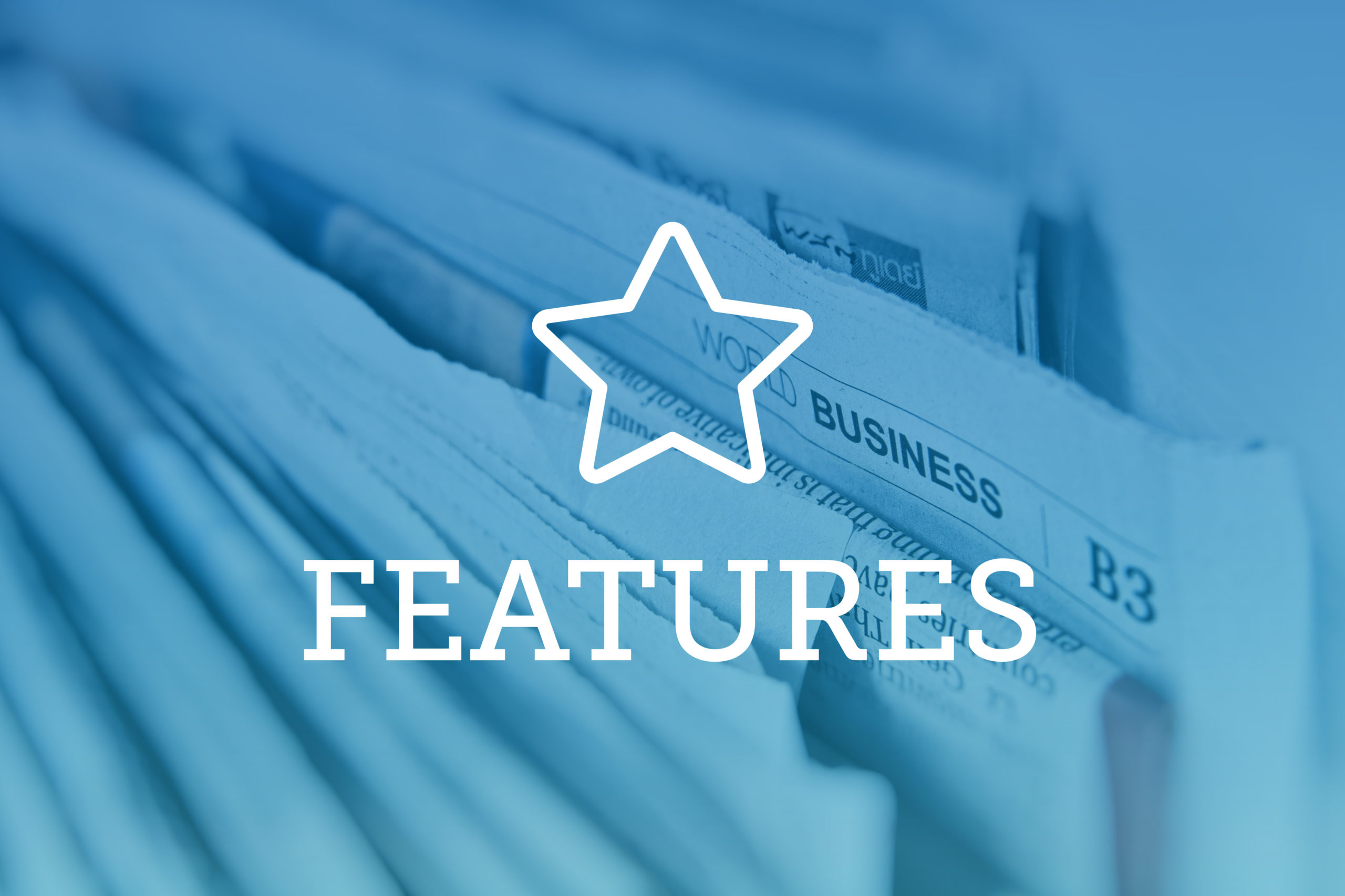 Supreme Court Justice
Barrister's Choice: Nathan Coats
Chief Justice Nathan Coats has served on the Colorado Supreme Court for more than 20 years. The chief's public service began during law school, when he took a break to serve in the U.S. Army for several years. Coats was an assistant attorney general and a deputy district attorney, too, before putting on the robe in 2000. During his tenure as chief justice the Supreme Court has coped with both  the worst pandemic in a century and wildfires that affected the operation of courts in several judicial districts.  Coats will  leave the  bench in January. 
People's Choice: Willam Hood 
Justice Will Hood received the votes from our readers. He's been on the Supreme Court bench since 2014, after serving seven years on the Denver District Court and a long career as a litigator in private practice and prosecutor in  Colorado's 18th Judicial District. 
Court of Appeals Judge
Barrister's Choice: Neeti Pawar
Neeti Pawar has only been on the Court of Appeals bench for little more than a year, but she had already made a name in Colorado's legal community through 25 years of experience as a family lawyer, criminal defense practitioner, employment law investigator and mediator before becoming the first Asian-American appellate judge in the state's history.
People's Choice: Terry Fox
Judge Terry Fox is no stranger to our Barrister's Best list. Fox is a leader in efforts to diversify the state's judiciary and in mentoring lawyers, including two of the state's supreme court justices before they took the bench. Fox is  the first Latina judge to sit on Colorado's Court of Appeals.
Trial Court Judge
Barrister's Choice: Morris Hoffman, 2nd Judicial District
Morris Hoffman has served on the bench for nearly 20 years. He's also an adjunct professor of law at the CU Law School and the DU Sturm College of Law, and judge-in-residence at the Gruter Institute for Law and Behavioral Research.
People's Choice: Ben Leutwyler, 18th Judicial District
Judge Ben Leutwyler was appointed to the 18th Judicial District Court in 2016. Since then, he has earned high marks from attorneys and jurors on his diligence, demeanor and communication, consistently outperforming the average for district judges on performance evaluations. Leutwyler mostly handles criminal cases.

Arbitrator
Barrister's Choice: Maria Berkenkotter, JAG
Maria Berkenkotter received a significant number of votes from our readers, and we agree with their assessment. Berkenkotter, a former 20th Judicial District chief judge, has handled high-profile cases on the bench and through JAG.
People's Choice: Bill Meyer, JAG
Former judge Bill Meyer finds himself on our list once again. It seems that his 20 years of experience as an arbitrator, on top of 16 years on the bench has earned him a reputation among Colorado's lawyers. In addition to being the managing arbiter at JAG, Meyer is a nationally recognized expert on evidence and is a senior judicial fellow for the National Drug Court Institute

Mediator
Barrister's Choice: Joe Epstein, Conflict Resolution Services
Joe Epstein wins the Barrister's Choice nod for the fifth time. He stands out for the thousands of cases he has handled, the high value of settlements his mediations have achieved, and a generally emotionally intelligent approach to mediation.
People's Choice: Robbie Barr, Barr ADR
Mediators, by definition, must be able to bring two sides together. Robbie Barr has shown that she has a special ability in that area, due to her experience resolving cases from both sides of the bench. She touts having a 95% settlement rate in her trial experience as well as top-knotch trial management experience as a judge.
Overall Litigator 
Barrister's Choice: Michael Burg, Burg Simpson
Mike Burg is one of Colorado's household name lawyers. He has won more than $1 billion in verdicts, judgments and settlements over the course of his 43 year career and is a former Law Week Colorado Lawyer of the Year, member of the Trial Lawyer Hall Fame and a winner of the Clarence Darrow Award. His memoir, Trial by Fire: One Man's Battle to End Corporate Greed and Save Lives, was published in 2016.
People's Choice: Gina Rodriguez, WilmerHale
Gina Rodriguez, a 30-plus year veteran of the courtroom, has represented companies in a broad array of industries. Her work has even included representing the Colorado Rockies. Rodriguez is also an alumna of service in the U.S. Department of Justice, where she spent seven years as an assistant U.S. attorney.

Commercial Litigator
Barrister's Choice: Ellie Lockwood, Snell & Wilmer
Ellie Lockwood, named one of Law Week's Top Women Lawyers earlier this year, has seen recent acclaim for her involvement in "jail wait" litigation and efforts to secure more rapid evaluation of mentally ill pre-trial detainees. Approaching a decade of experience as a litigator, Lockwood handles major business tort, fraud, RICO and unfair trade practice cases.
People's Choice: John Walsh, WilmerHale
John Walsh is known for serving as U.S. attorney for the District of Colorado, experience that saw him lead prosecutions against Citibank, GlaxoSmithKline and McKesson. Since returning to the private sector he's seen success representing companies in the aerospace, construction, defense, education, industries among others. 

Civil Litigator
Barrister's Choice: Jennifer O'Connell, Queener Law
Jennifer O'Connell is a newcomer to Law Week's Barrister's Best list. A Tennessee native who was a trial lawyer in the Volunteer State for more than a decade, O'Connell  is quickly making a name for herself as a litigator against pharmaceutical companies, trucking companies and major insurers. 
People's Choice: Charles Steese, Armstrong Teasdale
Chuck Steese has made his name as a go-to litigator for Fortune 500 cases, with more than 50 successful outcomes in disputes around the country, particularly in the telecommunications space. He can tout his impact on government regulation as an expert in "traffic pumping" cases. Steese came to Armstrong Teasdale after founding his own firm in Denver and serving as in-house counsel at a major telecommunications company.
Lawyer-turned- Legislator
Barrister's Choice: U.S. Rep. Diana DeGette
Diana DeGette is one of several attorney-legislators who was reelected in last week's election. DeGette has represented Colorado's 1st Congressional District since 1992 and won her recent race by more than 50 points.
People's Choice: U.S. Rep. Jason Crow
Jason Crow has been many things in his life: soldier, attorney,  U.S. Representative. His time representing the state's 6th Congressional District has shown him to be a reformer, with his work focused on protecting DREAMers, enacting comprehensive immigration reform and gun violence prevention laws. Crow, a Bronze Star winner, was a partner at Holland & Hart before his election to Congress in 2018.

Public Sector Lawyer
Barrister's Choice: George Brauchler, 18th Judicial District Attorney
People's Choice: George Brauchler, 18th Judicial District Attorney's Office
Term-limited DA George Brauchler is leaving office as the 18th Judicial District Attorney in January after  eight years as a criminal justice leader and making headlines for his work in the James Holmes prosecution. Brauchler has also served as a special assistant U.S. Attorney and military prosecutor. He might be leaving the prominent post, but we think we'll be hearing more from Brauchler.

Government Lawyer
Barrister's Choice: Phil Weiser, Colorado Attorney General
People's Choice: Phil Weiser, Colorado Attorney General
Phil Weiser has  had a storied career in the law, and he's still going. He started his career as a clerk to a federal appellate judge and two U.S. Supreme Court justices, worked as a U.S. Department of Justice lawyer, and became an innovative academic leader as professor and dean at CU Law School. Weiser has since gained national recognition as Colorado's state attorney general, active in the fight against Trump administration policies on the environment, health, immigration and the Postal Service.

Lobbying Firm
Barrister's Choice: Brownstein Hyatt Farber Schreck
People's Choice: Brownstein Hyatt Farber Schreck
Outside Colorado, Brownstein might be viewed more as a "D.C. firm" than a Denver one. It has long been a top player in the lobbying world and, in 2019, found its way to the number one  spot on the list of lobbying firms..

Family Law Lawyer
Barrister's Choice: Megan Sherr, Sherr Puttmann Akins Lamb
Megan Sherr is founding shareholder of her namesake family law firm. Sherr, the daughter of a philanthropist and a long-time Denver lawyer, is known for her efforts to give back to the community. Her firm's Friday Denim Day routine leads to donations to different charities each month.
People's Choice: Suzanne Griffiths, Griffiths Law
Suzanne Griffiths is a family lawyer, but the firm she helped found continues to grow its civil litigation practice, too. A graduate of the University of Cape Town,South Africa, her legal experience spans two continents and four decades. She's previously received Law Week's Lawyers of the Year, Top Women and Barrister's Best awards.

Private Equity Lawyer
Barrister's Choice: Keith Trammell, WilmerHale
Keith Trammell is one of the few attorneys who appears on our Barrister's Best list twice. He was also selected by our readers as Best Securities Lawyer, highlighting his impressive work in Colorado's legal community.
People's Choice: Marty Walsh, Armstrong Teasdale
As co-founder of Armstrong Teasdale's technology transactions group, Marty Walsh is often sought out for his advice on acquisitions involving technology-related companies and serving as outside general counsel for software and tech companies as well as for those in other industries. His transactional experience has involved clients around the world.

Real Estate Lawyer
Barrister's Choice: Jay Kamlet, Kamlet Law
From an outside perspective, Jay Kamlet seems like the kind of lawyer who just doesn't slow down. In addition to founding attorney coworking space LawBank, Kamlet focuses his practice on the negotiation and structuring of complex real estate developments, acquisitions, dispositions, and leasing transactions for all types of developments. He has negotiated deals worth more than $15 billion in Colorado and elsewhere.
People's Choice: Eric Nesbitt, The Law Offices of Eric Nesbitt
Colorado's real estate world has been shaken up through 2020 — with house prices skyrocketing, commercial real estate opening up and the Gallagher Amendment repeal sure to bring further changes, Eric Nesbitt's combination of real estate, commercial litigation and business practices is useful experience these days. Nesbitt's firm handles both residential and commercial real estate matters. Since 1991 Nesbitt has represented Wells Fargo Bank, the Federal Deposit Insurance Corporation, Denver's RTD,and the City and County of Denver. He is also a licensed real estate broker and founded Nesbitt Commercial Group.

Banking Lawyer
Barrister's Choice: Christian Otteson, Shapiro Bieging Barber Otteson
Christian Otteson is a regular on our Barrister's Best list, earning the recognition for the fifth straight year He directs his firm's financial services practice and is outside counsel for an array of banks. Otteson also has experience as in-house counsel for a public regional bank. 
People's Choice: Ed Adkins, Armstrong Teasdale
Ed Adkins has broad experience with structuring, negotiating and closing single-lender transactions and senior and subordinated debt facilities. His key work includes representing businesses in organizational, operational and acquisition/divestiture matters, which included a $25 million share exchange transaction between a consumer technology company client and a financial technology company serving prospective home buyers using a technology-enabled real estate platform.
Tax Lawyer
Barrister's Choice: Greg Berger, Brownstein Hyatt Farber Schreck
Greg Berger, chair of Brownstein's corporate and business department and co-chair of its tax group, is recognized for his expertise on the national level. He  represents clients before Congress and the U.S. Department of the Treasury on policy and legislative issues.
People's Choice: Rehan Hasan, Hasan Legal
Rehan Hasan made our list for tax law, but he does a little bit of everything in his solo business law practice, including acting as outside general counsel and handling M&A and real estate transactions. Hasan has also left his mark on the tech and start-up world, having helped found Denver-based Galvanize, InCubate — the first incubator in Cuba — and Kenzie Academy, a design and coding school.
Securities Lawyer
Barrister's Choice: Luke Ritchie, Moye White
Luke Ritchie earned our recognition through his work coordinating multi-firm efforts in defending claims involving federal and state securities laws, fraud and other business torts. And he's a prominent writer and presenter on securities topics as well.
People's Choice: Keith Trammell, WilmerHale
Keith Trammell is one of the few attorneys who appears on our Barrister's Best list twice. He was also selected by our readers as Best Securities Lawyer. A big name in Colorado's legal community for his work with private and public companies and private equity funds in M&A transactions, Trammell has also been busy this year partnering with other attorneys in ColoradoCOVIDRelief.org, an organization that offers legal help in business issues, bankruptcy and eviction through the pandemic.
Antitrust Lawyer
Barrister's Choice: Todd Seelman, Lewis Brisbois Bisgaard & Smith
Tod Seelman is the national chair of the antitrust and competition practice for his firm and managing partner in the Denver office as well as an adjunct professor of antitrust and unfair competition law at the University of Denver Sturm College of Law. He provides strategic advice to general counsel and corporate executives, simplifying the complexities of U.S. antitrust laws.
 People's Choice: Katie Reilly, Wheeler Trigg O'Donnell
Katie Reilly is once again recognized by our voters for her work representing clients in matters involving monopolization, conspiracy, price fixing, exclusive dealing, and other competition-related disputes. Among her significant matters was winning a preliminary injunction for a health and wellness franchisor against competing studios that had stolen trade secrets, infringed on its trademarks, and breached non-compete obligations. She has represented companies in the aviation, healthcare, manufacturing, real estate, and sports sectors.
M&A Lawyer 
Barrister's Choice: Pat Linden, Linden Law Partners
Pat Linden founded his own firm in 2015, but he brings BigLaw experience to his work with companies and entrepreneurs in early stage and venture capital financings.
People's Choice: Rochelle Rabeler, Holland & Hart
Rochelle Rabeler has appeared on our Barrister's Best list each year since 2014. Her focus on renewable energy involves counseling developers, investors and independent power producers with energy projects throughout the U.S. Rabeler's robust experience in power purchase agreements has made her a leading attorney in M&A and a regular on our attorney recognition list.
Healthcare Lawyer 
Barrister's Choice: Kevin Kuhn, Wheeler Trigg O'Donnell
Kevin Kuhn appears again on our list as Best Medical Malpractice Lawyer – Defense. And the former JAG officer's double-recognition this year only adds to his list of recognitions and credentials.
People's Choice: Andrew Lopez, Sequoia Legal
Andrew Lopez is the founder and managing partner of Sequoia Legal. His practice focuses on transactional law for domestic and foreign companies, organizations and individuals. Lopez also has extensive experience advising health care practitioners and companies on Stark law, anti-kickback and other medical laws and regulations.
Environmental Lawyer 
Barrister's Choice: Jim Spaanstra, Faegre Drinker Biddle Reath
Jim Spaanstra has experience working in the public and private sector to find solutions in complex local, state and federal regulatory environments.
People's Choice: Michelle DeVoe, DeVoe Law 
In her broad experience in environmental law, Michell DeVoe has worked in Georgia as general counsel for the Upper Chattahoochee Riverkeeper for four years. In Denver, DeVoe has built a practice anchored on assisting the regulated community under the gamut of federal environmental laws. In all instances, she's shown to be a stand-out attorney in environmental law.
Oil and Gas Lawyer
Barrister's Choice: Ghislaine Bruner, Polsinelli
Law Week recognized Ghislaine Torres Bruner as a Top Litigator earlier this year. She's receiving another recognition for her representation of energy industry clients in complex regulatory issues.
People's Choice: Karen Kishbaugh, Kishbaugh Law Firm
Karen Kishbaugh has experience in oil and gas issues up and down the figurative pipeline, including midstream, distribution and others. She's worked with companies like DCP Midstream, Caliber Midstream, CH2MHill, TAB International, Vail Corporation and Suncor. Kishbaugh's depth of experience in contract negotiations has allowed her to remain a versatile and competitive attorney in this area..
Water Law Lawyer
Barrister's Choice: Joe Dischinger, Fairfield and Woods
Water law in the West is serious business, and Joe Dischinger has practiced in the area for more than 35 years. He's experienced in the legal as well as scientific and policy issues that go along with water issues.
People's Choice: Kent Holsinger, Holsinger Law
Kent Holsinger's practice might deal with clients' issues involving land and water, but he loves the air. A licensed pilot, Holsinger is known for flying around the state to meet with those he represents. Now he'll be known, too, for winning his colleagues' recognition as the state's best water lawyer. Holsinger, a former Department of Natural Resources official and staffer for two members of Colorado's Congressional delegation, has a boutique practice that also focuses on water quality and endangered species law issues and conservation easements. 
Renewable Energy Lawyer 
Barrister's Choice: Rochelle Rabeler, Holland & Hart
We know Rochelle Rabeler's name from its multiple appearances on our quarterly Big Deals lists. Rabeler is already receiving recognition as the People's Choice for Best M&A lawyer, but she is receiving the double-distinction for her transactional work for renewable energy industry clients.
People's Choice: Ken Salazar, WilmerHale
Ken Salazar might be as close to a household name as any lawyer in the state. A former chief counsel to the governor, leader of Colorado's Department of Natural Resources, state attorney general, U.S. senator and secretary of the Interior, Salazar's practice at WilmerHale broadly extends to energy, environmental compliance and natural resources issues.
Agricultural Lawyer 
 Barrister's Choice: Wayne Forman, Brownstein Hyatt Farber Schreck
Wayne Forman's practice covers water law, land use, environmental and remediation, and public lands, but the votes he received in our Agricultural category drew our attention to his experience in high-profile cases that seemingly touch everything involving land, water and air.
People's Choice: Meshach Rhoades, Armstrong Teasdale
Meshach Rhoades assists businesses in enforcement actions and works to ensure compliance with the Food and Drug Administration, Federal Trade Commission, U.S. Department of Agriculture and other regulatory agencies. Rhoades, who was previously featured in Law Week's 2017 Top Women issue, leverages her experience with federal and state agricultural regulations to counsel clients on product distribution, safety and risk management, labeling and general supply chain issues.
DUI Lawyer
Barrister's Choice: Abe Hutt, Recht Kornfeld
Judging by our past Barrister's Best lists, you'd think there are only a couple DUI lawyers in Colorado. Abe Hutt has landed on our list year after year for his work representing high-profile clients in DUI, criminal defense, civil and professional license cases since 1984.  
People's Choice: Jay Tiftickjian, Tiftickjian Law
Appearing on our list for the ninth time, Jay Tiftickjian is a go-to authority on DUI defense in Colorado, and he has authored and edited multiple books on DUI and drug law. He's also an expert in emerging areas in drug and criminal defense related to cannabis, such as marijuana DUI laws and marijuana cultivation charges.
Marijuana Law Lawyer
Barrister's Choice: Rachel Gillette, Greenspoon Marder
Rachel Gillette was one of the first attorneys to carve out a space in the emerging regulated cannabis industry, and she's shown that she has staying power as an expert over her 10 years in the practice area.
People's Choice: Josh Amos, McDermott Stuart & Ward
Josh Amos is a seasoned trial lawyer proficient in marijuana law and other drug crime defense efforts. His practice often focuses on marijuana enforcement issues including cultivation, conspiracy, DUI and Colorado Organized Crimes Act charges. 
Criminal Defense Lawyer
Barrister's Choice: Pamela Mackey, Haddon Morgan Foreman
Pam Mackey has gained a reputation as a top criminal defense attorney through her work with high-profile clients like Kobe Bryant, but she got there through success in countless cases as a private practice attorney and as a public defender.
People's Choice: Iris Eytan, Eytan Nielsen
Iris Eytan is an experienced Colorado criminal defense attorney and has tried more than 50 cases to date. She's making her second appearance in a row on Barrister's Best, but she's been in the pages of Law Week many times for her work . Eytan's defending clients who have been charged with serious criminal offenses including homicide, assault, sexual violence and Title IX offenses. 
Criminal Defense – White Collar LawyER 
Barrister's Choice: Patrick Ridley, Ridley McGreevy & Winocur
Patrick Ridley has handled cases involving white collar crimes and public corruption in his criminal defense practice. And his impressive work has landed him on our list for six years running.
People's Choice: Ken Eichner, The Eichner Law Firm
Ken Eichner is a former prosecutor and public defender and remains one of Colorado's most successful trial lawyers. With more than 30 years of experience and over 140 jury trials, Eichner is accustomed to winning and is said to have not lost a domestic violence case since 1998.
Sports Lawyer
Barrister's Choice: Craig Umbaugh, Hogan Lovells
Hogan Lovells's global head of the Sports, Media and Entertainment Group, as one might expect, has handled financing, design and naming rights for public venues in professional sports around the country. Close to home, Umbaugh has advised on naming rights for Empower Field at Mile High.
People's Choice: Caleb Durling, Fox Rothschild
Caleb Durling has won his colleagues' recognition as best sports lawyer for the second time. He previously received the award in 2017. The Fox Rothschild partner has represented the Denver Broncos and, in 2018, investors in a planned U.S. rugby league. He began his career as a law clerk to former state Supreme Court Justice Mary Mullarkey and was one of three founders of Rollin Braswell Fisher, which merged with Fox Rothschild in 2018. 
Communications/Media Lawyer
Barrister's Choice: Steve Zansberg, Ballard Spahr
Within the media, Steve Zansberg is a household name for his work spanning two decades in nationally known cases as well as his pro bono representation of media outlets. 
People's Choice: Niki Tuttle, Hogan Lovells
Niki Tuttle has won her second Barristers Best award for her specialty, having first achieved this recognition from her peers in 2016. A key player in efforts by professional sports organizations to secure broadcast opportunities, Tuttle has represented professional sports teams across leagues, including the Colorado Rockies. Tuttle has represented the largest cable television operators in the U.S. and has assisted the Oprah Winfrey Network.
Entertainment Lawyer
Barrister's Choice: David London, Hogan Lovells
David London's practice is focused on media and intellectual property disputes. As he negotiates content distribution for major Hollywood studios, movie theaters and classical theater companies, his accolades have been piling up since 2007.
People's Choice: Max Hass, Hass Law
Max Hass not only represents musicians, he is one. The Louisianan is a bassist, drummer and guitarist. Now he's a Barristers Best winner, too. Hass started his career as a manager for New Orleans-based musical groups. In 2017 he and a partner launched an entertainment firm in the Crescent City and then, in 2019, Hass relocated his practice to Denver. He is also a frequent speaker on copyright law around the nation, and his clients extend beyond music to visual artists and writers.

Immigration Lawyer 
Barrister's Choice: Catherine Chan, Chan Immigration
Catherine Chan prides herself on taking on immigration cases that others have lost or are deemed "impossible." And in that work, she has litigated cases at every state and federal court and administrative agency level in Colorado.
People's Choice: Christine Hernandez, Hernandez Law Firm 
In addition to being an author and lecturer, Christine Hernandez has been working in immigration for over a decade. Her practice works in a developing area of law — "crimmigration" — where individuals can face both immigration and criminal charges simultaneously. Christine offers a holistic approach to crimmigration defense, where the stakes can be high, all the while working on immigration cases ranging from removal defense, asylum and family-based immigration.Trust/Estates Lawyer 
Barrister's Choice: Marco Chayet, Chayet Danzo
While he was in law school, Marco Chayet's grandmother was involved in one of the most controversial and public elder law cases in the state. He credits that event with driving him in his long career in the practice area, where he has now seen decades of success
People's Choice: Justin Bertron, The Bertron Law Firm
JJustin Bertron's practice is focused on guiding clients through the difficult process of estate planning. His approach starts with educating his clients about complex legal rules by forgoing the typical and complex legal jargon and using plain language. 

Nonprofit Lawyer
Barrister's Choice: Betsy Fordyce, Rocky Mountain Children's Law Center
Betsy Fordyce has spent her career advocating for youth, especially those in the child welfare and juvenile justice systems and those affected by homelessness. Earlier this year, she was named executive director of the Rocky Mountain Children's Law Center, a nonprofit dedicated to serving abused, neglected and at-risk children.
People's Choice: John Snow, Hackstaff & Snow
John Snow's practice includes non-profit tax advice, renewable energy project development, estate planning, corporate law and real estate, among others. With more than 15 years of experience, Snow offers non-profit clients his extensive experience with nonprofit organizations law. 
Corporate Law Lawyer
Barrister's Choice: Rehan Hasan, Hasan Legal
As noted in Rehan Hasan's other Barrister's Best recognition, his legal work spans many practice areas. Hasan assists companies as a general outside counsel practicing in all areas of business/corporate law, tax, securities and financing.
People's Choice: Aubyn Krulish, Armstrong Teasdale
Aubyn Krulish's corporate law practice is focused on mergers and acquisitions, financing, transactions and restructuring. Krulish counsels business clients on corporate law matters, balancing risk management with various other business and profit concerns. In-House Counsel 
Barrister's Choice: Jennifer Jaskolka, Xcel Energy
People's Choice: Jennifer Jaskolka, Xcel Energy
Blending legal experience and health and safety expertise, Jennifer Jaskolka serves as Xcel Energy's assistant general counsel and manager of corporate safety and industrial hygiene. But she's equally well known in Denver as an advocate for diversity and inclusion at work and in the legal community, having served as president of the Colorado Pledge to Diversity and as a member of the Colorado Association of Corporate Counsel Inclusiveness and Leadership Committee.

Appellate Lawyer 
Barrister's Choice: Anne Whalen Gill, Gill & Ledbetter
Anne Whalen Gill lands on our list again for her four decades of legal work, which includes an extensive list of appeals in major cases that have shaped Colorado law.
People's Choice: Sean Connelly, Connelly Law
Sean Connelly brings experience from both sides of the bench to his appellate practice. Connelly served as a Colorado Court of Appeals judge from 2008 to 2011. Before that, he received the DOJ's highest award for his work as lead appellate prosecutor in the Oklahoma City bombing cases. Now back in private practice, Connelly has won victories for clients ranging from Denver Public Schools to a Supermax inmate fighting for the right to practice group prayer.
IP Lawyer (Non-litigator) 
Barrister's Choice: Tom Franklin, Kilpatrick Townsend
People's Choice: Tom Franklin, Kilpatrick Townsend
Tom Franklin leverages 20 years of experience to focus his practice on patent prosecution, licensing and intellectual capital management. He is experienced in intellectual property audits, due diligence and strategic planning processes to leverage intangible assets with intellectual property.IP Litigator 
Barrister's Choice: Aaron Bradford, Bradford LTD
Aaron Bradford has been recognized by just about every local publication with a list to put him on. But his trial-focused practice crosses several states, and the clients he works with have IP issues around the world.
People's Choice: Kris Reed, Kilpatrick Townsend
Kris Reed serves as Managing Partner of Kilpatrick Townsend in China. His practice is focused on intellectual property and he works with clients in a wide variety of fields and industries. Reed is also certified as a National Advisory Expert in China for Overseas Intellectual Property Dispute Settlement. Familiar with industry recognition, he's been featured before in Law Week's 2018 Top Litigators issue.
Employment Lawyer – Plaintiff's
Barrister's Choice: Mari Newman, Killmer Lane & Newman
Mari Newman and her colleagues at Killmer Lane & Newman are often behind the biggest civil rights cases that bubble up in Colorado. In employment law, she has recently been involved in ongoing class action litigation involving exotic dancers who challenged their worker classification at clubs. 
People's Choice: Steven Murray, Murray Law
Earlier this year, Steven Murray of Murray Law won a settlement for a Wyoming woman who alleged her employer had forced Scientology teachings on her. Murray has also been a frequent contributor to publications, including this one, on the topic of race-based harassment following this summer's Black Lives Matter protests. Whether he's fighting religious discrimination, sexual harassment or racism in the workplace, Murray has earned a reputation as a fierce advocate for the civil rights of workers.
Employment Lawyer – Defense 
Barrister's Choice: Amy Miletich, Miletich PC
Amy Miletich has more than 20 years of experience in litigation and, with her namesake firm, focuses on representing employers in employment law matters and providing trainings to company management groups.
People's Choice: Vance Knapp, Armstrong Teasdale
Armstrong Teasdale partner Vance Knapp boasts more than two decades of experience representing employers in federal and state court. Knapp advises management on hiring and firing, drug testing and accommodating employees with disabilities and has become an authority on the effects of marijuana legalization on the workplace.

Disability Law Lawyer
Barrister's Choice: Steven Earl, Apex Disability Law
In his Social Security disability-focused practice, Steven Earl has represented clients in over 1,000 hearings before ALJs and in appeals, earning him a top recognition in the practice area.
People's Choice: Shawn McDermott, McDermott Law
The last thing anyone who has experienced a disabling injury or illness wants to do is fight with an insurance company. That's where Shawn McDermott comes in. McDermott and his team have handled thousands of short- and long-term disability claims, life insurance denials and insurance bad faith cases. And he still manages to make time for skiing, fly fishing and golfing.
Personal Injury Law Lawyer
Barrister's Choice: David Woodruff, Denver Trial Lawyers
David Woodruff has long been recognized as one of Colorado's top trial lawyers, receiving seven-figure jury verdicts for his clients each year for nearly a decade. Noteworthy in his recent work, he is currently serving as lead counsel in the Porter Adventist Hospital infection litigation, in which he represents 271 out of 280 infection plaintiffs and also serves as class co-counsel for 3,000 class members.
People's Choice: Jim Chalat, Chalat Law
Over his four decades in the law, Jim Chalat has become synonymous with "ski law" in Colorado. But his personal injury practice expands far beyond that through his representation of countless individuals in auto and pedestrian accidents, slip-and-fall cases, complex medical and legal malpractice cases, and animal liability and dog bite cases.
Medical Malpractice Lawyer – Plaintiff's 
Barrister's Choice: Jim Leventhal, Leventhal Puga Braley
Jim Leventhal isn't just one of the top med-mal attorneys in Colorado but in the country. He is one of only 100 lawyers to be a part of The Inner Circle of Advocates, an invitation-only group of the best plaintiff's lawyers in the country.
People's Choice: Lorraine Parker, Parker Lipman
"Being a trial lawyer is hard work," said Lorraine Parker when accepting a lifetime achievement award earlier this fall. But with nearly three decades of experience in medical malpractice and personal injury law, Parker makes it look easy. Parker cut her teeth as a prosecutor in Houston before moving to Colorado and turning her attention to civil law and plaintiff work in the early '90s.   
Medical Malpractice Lawyer – Defense 
Barrister's Choice: Scott Nixon, Nixon Shefrin Ogburn Drew
With his success in the defense of medical professionals and institutions, Scott Nixon has been designated special assistant attorney general for the State of Colorado and a member of the American Board of Trial Advocates.
People's Choice: Kevin Kuhn, Wheeler Trigg O'Donnell
Specializing in high-stakes medical malpractice and professional liability defense, WTO partner Kevin Kuhn has tried more than 135 cases to verdict. His recent wins include the reversal of a $15 million jury verdict by the Colorado Court of Appeals for a surgery center accused of negligence. Kuhn argued the case remotely due to the pandemic, proving he's as effective on webcam as he is in the courtroom.
Construction Defects Lawyer – Plaintiff's
Barrister's Choice: Jeff Kerrane, Kerrane Storz & Nelson
Jeff Kerrane has more than 20 years of experience in construction defect litigation spanning multiple states. In addition to his legal work, he's a frequent writer and speaker on the topic in California and Nevada.
People's Choice: Mari Perczak, Burg Simpson
Mari Perczak is one of a few big names in the construction defects space in Colorado. She has repeatedly appeared on our Barrister's Best list as a testament to her 30 years of experience in the space. She's received countless favorable arbitration awards, settlements and verdicts for her clients.
Construction Defects Lawyer – Defense
Barrister's Choice: Jonathan Pray, Brownstein Hyatt Farber Scrheck
When it comes to construction law, Jonathan Pray does it all. He handles both litigation and transactions and represents clients from all corners of the real estate and construction world — from developers and landlords to lenders and municipalities.
People's Choice: Brad Shefrin, Nixon Shefrin Ogburn Drew
Brad Shefrin is already known around Colorado as one of the top construction defects lawyers — he's received that recognition elsewhere, and this year received the recognition from his peers on our Barrister's Best list. In addition to his construction defects practice, Shefrin also practices in employment law, construction defense litigation and insurance defense.
Class Action/Mass Tort Lawyer – Plaintiff's
Barrister's Choice: Dave Hersh, Burg Simpson
Dave Hersh and his firm, Burg Simpson, don't shy away from big companies in mass tort litigation. Hersh has handled a number of "toxic torts," and was class counsel for more than 65,000 residents of Colorado Springs in a contaminated groundwater case.
People's Choice: Greg Bentley, Zonies Law
Greg Bentley's mass tort practice would have already been enough to earn recognition on our Barrister's Best list, but as class counsel for thousands alleging injury in the Porter Adventist Hospital case, Bentley is gaining even more attention. 
Class Action/Mass Tort Lawyer – Defense 
Barrister's Choice: Michael Williams, Wheeler Trigg O'Donnell
People's Choice: Michael Williams, Wheeler Trigg O'Donnell
Mike Williams has been ranked among the top 10 class action defense attorneys in the country, and it's not hard to see why. Just this year, he has defeated class certification in two separate cases involving major appliance makers. He has also been helping a real estate client protect its constitutional rights against government overreach related to the pandemic.
Insurance Lawyer – Plaintiff's
Barrister's Choice: Stephen Shapiro, Shapiro Bieging Barber Otteson
Stephen Shapiro has won millions of dollars for policyholders in insurance disputes, including construction defect liability, professional liability, builder's risk and property and casualty claims. He has also expanded the rights of policyholders in the state by convincing the Colorado Supreme Court that the Colorado Consumer Protection Act should apply to insurers
People's Choice: Damian Arguello, Colorado Insurance Law Center
Damian Arguello knows insurance inside and out. He's worked "in and around" the industry since high school, including as a claims manager at a top-20 brokerage. As an attorney, he's won more than $30 million in insurance recoveries. In addition to negotiating and litigating insurance disputes, Arguello trains businesses and insurance professionals on insurance matters and is a sought-after expert witness.
Insurance Lawyer – Defense
Barrister's Choice: John Palmeri, Gordon & Rees
While he made this year's list for insurance law, John Palmeri has also racked up awards and honors for his work in medical malpractice, health care law, professional liability and business litigation.
People's Choice: Terence Ridley, Wheeler Trigg O'Donnell
Terence Ridley's work in civil litigation in the insurance industry, especially class action and defense of bad faith claims, has had impacts across Colorado. 
Last year, he was part of a team of attorneys who won a case in the Colorado Supreme Court requiring loss appraisers to be impartial, rather than favoring one side.
 In addition to his practice, he has held positions in the CBA, the Federation of Defense & Corporate Counsel and is a fellow at the American College of Coverage Counsel.
Education Lawyer 
Barrister's Choice: Jack Robinson, Spies Powers & Robinson
People's Choice: Jack Robinson, Spies Powers & Robinson
Jack Robinson's practice focuses on special education and disability law, among other practice areas. His legal advocacy for the rights of children with disabilities and their parents has taken him to the U.S. Supreme Court — resulting in changes to existing standards.