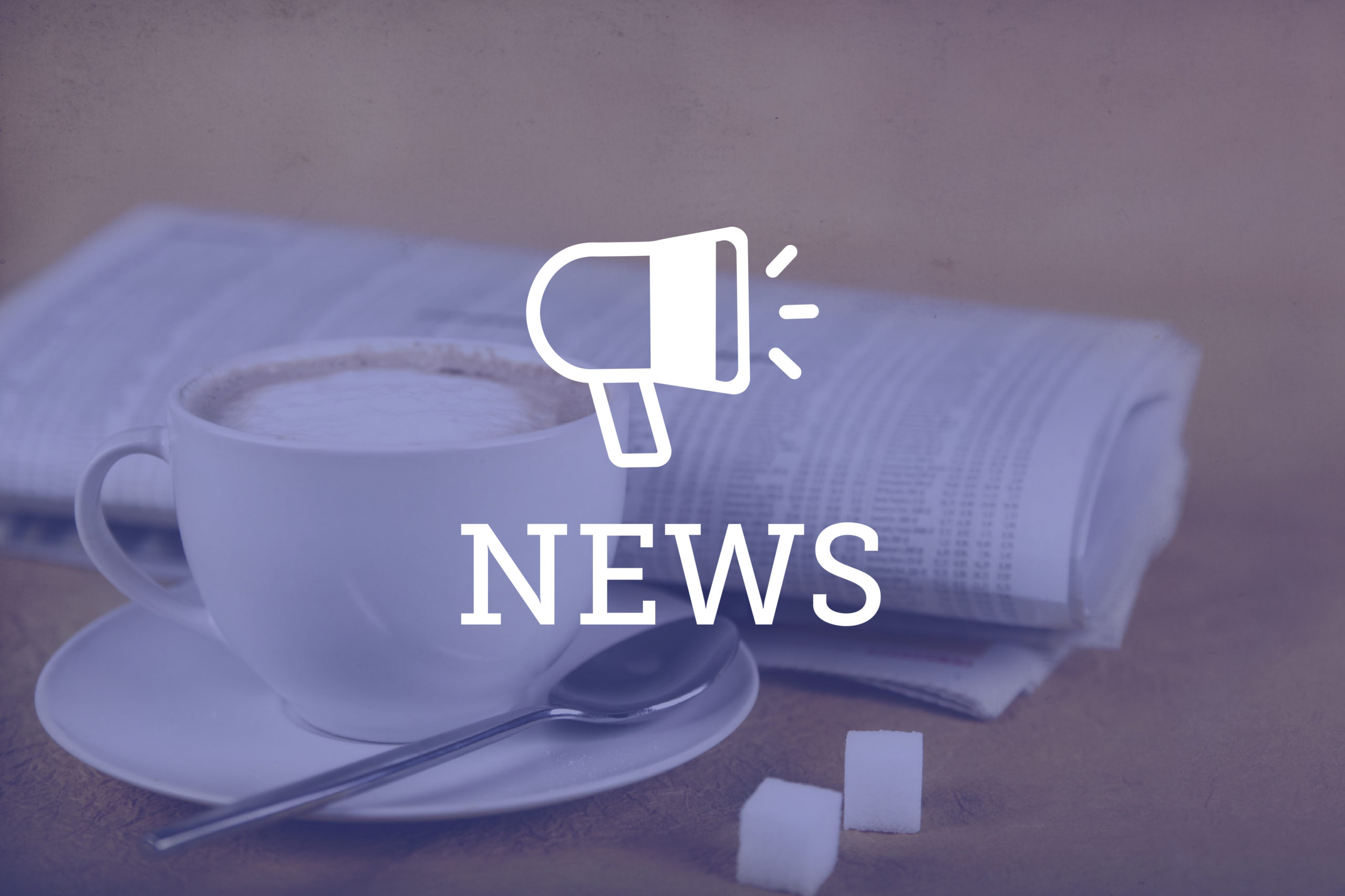 The Colorado Trial Lawyers Association announced finalists for its 2022 Case of the Year. The winner will be announced at the organization's annual dinner on May 11. 
Case of the Year recognizes the positive impact a single case can have on correcting injustices, advancing fairness under the law, changing attitudes and providing economic incentive to protect public safety, according to CTLA, and has been awarded annually since 1999. 
Aleta Ayo v. Meadow Vista Assisted Living, et al. 
The first case up for the award resulted in a Denver District Court overruling a 10th Circuit Court of Appeals opinion around the classification of in-home care workers under state minimum wage laws. 
Meadow Vista operated a small assisted living facility in south Denver where Aleta Ayo worked as an in-home care provider for the eight residents. When she was hired, Ayo was required to be at the facility at all times. During the course of her employment from 2015 through August 2021, Ayo was paid between $3,000 and $3,500 a month. Ayo personally paid friends and relatives to stay at the facility so she could work other jobs, go to doctors appointments and run errands. 
According to Ayo, she raised concerns to the owners of the facility multiple times as the job started taking a toll on her health and personal life. She said a turning point for her came when she was unable to visit her uncle before he passed away. The facility owner promised to cover for her while she went to the hospital, but never showed. "It was just sad that they couldn't even honor that for me. That hurt me, it really did," said Ayo. 
In the summer of 2021, Ayo retained David Miller and Victoria Guzman with The Wilhite Law Firm. 
When Miller first spoke with Ayo, he said he was struck by her compassion. "She's so kind and she's so caring that she put herself in a position of being taken advantage of," said Miller. "She was never going to get treated fairly with respect to payment for the wage and hour laws."
The Wilhite Law Firm filed a complaint on behalf of Ayo in July 2021 alleging Meadow Vista broke state and Denver minimum wage laws, paid break requirements and overtime requirements. 
The case went to trial in November 2022 and a jury ruled in favor of Ayo, finding she worked between 63 and 149 hours a week for Meadow Vista and wasn't paid minimum wage during that time or overtime. The court is currently in the process of calculating damages based on the jury's findings. 
Going into trial, Miller and Guzman said they faced several uphill battles. 
The first was overcoming two 10th Circuit rulings that in 2020 and 2021 found workers like Ayo weren't covered by state minimum wage and overtime laws under the "companion exception" and its "household modifier." Just six days before trial began, then-Denver District Court Judge Ross Buchanan on Nov. 22, 2022 issued an order "declining to follow" the 10th Circuit's interpretation. 
Buchanan, now retired, wrote the 10th Circuit's ruling didn't correctly factor in orders and definitions from the Colorado Department of Labor and Employment around overtime and minimum pay standards. 
Miller said that ruling was instrumental in Ayo's case as well as future ones. "So the state of the law was unfortunate. It was not right and needed to be corrected. So we saw this case as a way in which we could do that," said Miller. 
Another challenge at trial, according to Guzman, was presenting evidence to the jury to calculate the number of hours worked by Ayo during her six-year tenure. 
"She was very honest about when she wasn't there," explained Guzman. "But having a jury believe that somebody worked 168 hours and then would leave one full time job to go work 40 hours a week, Monday through Friday at a second job and then going and working 24 hours a third job for years was very difficult to establish."
When Guzman and Miller discovered Meadow Vista's medication administration records, or MARs, it helped establish the case. Facilities like Meadow Vista are required to record every time medication is administered to clients with details including the date, time and who provided it. The records supported Ayo's claims at trial. 
Miller and Guzman see Ayo's case as an example of how wage theft can harm workers and the difficulties attorneys face bringing such claims. 
"It's a difficult economic time when wealth is concentrated and the number of low wage workers is growing and growing," said Miller, who added many workers don't know wage theft is happening. He said that in the 20 years he's done plaintiff-employer work, state laws in Colorado have improved but it's hard to enforce them. "For the people who are making hourly wage wages, they need justice. So these cases need to be done."
"I hope employers take note," said Guzman, whose first trial was in Ayo's case. "Because there are massive repercussions if you just don't follow the very basics of the law and treat people with respect."
Renee Camp, et al. v. Porter Adventist Hospital & Centura Health Corp 
The second finalist for case of the year is a massive medical malpractice case stemming from a hospital's alleged failure to properly sanitize surgical instruments. 
David Woodruff and Megan Matthews with Denver Trial Lawyers represented 276 former patients and their families who suffered complications after getting surgery at Porter Adventist Hospital in south Denver. Before settling last year, the two-attorney team weathered years of litigation against multiple defense firms and several appeals to the Colorado Supreme Court. 
Filed in 2019, the lawsuit claimed that from 2013 through 2019, Porter hospital cut corners with its instrument sterilization leading to deaths and injuries. Numerous lawsuits were filed in connection with the sterilization breach that came to light after a 2018 investigation by the Colorado Department of Public Health & Environment and the U.S. Centers for Medicare & Medicaid Services. 
One of the largest challenges representing the case was the massive number of plaintiffs, Matthews explained, which she described as closer to mass tort litigation. 
"The judge would not allow us and the defendants would not agree to a lighter form of litigation," explained Matthews, who said rather than a plaintiff fact sheet, Denver Trial Lawyers disclosed medical records for all patients in the case. "We were doing a full medical malpractice for 171 plaintiffs at the exact same time." Woodruff and Matthews said multiple patients died as a result of their infections and many of the survivors now have life-long medical complications and disabilities from the complications. 
Another challenge was establishing that the surgical site infections patients developed were tied to a larger pattern at the hospital, explained Woodruff. 
Matthews and Woodruff hoped to introduce findings of CDPHE's investigations but were met with a challenge from Porter's attorneys that hospital quality management privilege prevented them from obtaining or introducing the reports. After a ruling from the Colorado Supreme Court, the attorneys were able to use those findings. 
A turning point for the case came when the attorneys discovered Porter hospital switched from an electronic system to record contaminated surgical instruments to a paper one, something state investigators weren't aware of. 
"If staff found bone on instruments or blood on instruments, they were told just write it down on a piece of paper here," said Woodruff. "There were hundreds of incidents that were essentially concealed from the government."Woodruff explained that through discovery, they found the hundreds of incidents that state investigators missed.
Matthews added they used data from the many plaintiffs to establish what they called a critical events timeline recording details about each client's infections and surgery. "We were able to organize it and find patterns in it that made our infection case," said Matthews. 
Before the case was first set to go to trial in the summer of 2022, the plaintiffs and Porter hospital settled. While the details of the settlement are confidential, Woodruff said he feels the case outcome brought justice to his clients. 
"What I can say is that it is by far the largest hospital settlement in Colorado and to my knowledge in the United States," said Woodruff. "We can't go back in time and prevent this from happening, so the best we can do is get them the best compensation we can for what happened to them."
In February, Centura Health, which operated Porter, announced plans to dissolve. Woodruff and Matthews believe the settlement may have played a role and hope hospitals across the country take note. 
"In this case, they were putting profits over people," said Matthews. "This has opened the door to attacking the quality management privilege and also other confidentiality rights that hospitals have and being able to hide evidence."
Erin Gresser v. Banner Health dba North Colorado Medical Center
Another finalist is a medical malpractice case represented by attorneys at Bachus and Schanker that resulted in the fifth highest Colorado jury verdict of 2022.
Erin Gresser and Chance Gresser became first time parents when their daughter Carina Gresser was born Nov. 25, 2017, at Northern Colorado Medical Center in Greeley, Colorado. She was born healthy but the doctors decided to keep her for several days for observation since her mother has Type 1 diabetes. 
The Gressers said they began to feel something wasn't right. It started small — Carina Gresser wasn't nursing as much and she was fussy, like she was in pain or discomfort. The Gressers brought their concerns to the nurse overseeing their care but were brushed off. Things with their daughter didn't improve: her heart rate was high and she seemed to be having trouble breathing. 
Once a new nurse took over Carina Gresser's care after a shift change, she immediately called a doctor. Carina Gresser was transferred to an intensive care unit with a fever, elevated heart rate and trouble breathing. At two days old, lab results found bacteria in her blood and she was airlifted to hospitals in Denver with better equipped facilities. 
She remained in an ICU for four months before being discharged.
Carina Gresser is five years old now. Erin Gresser said her daughter is a fighter to the core and has made great progress, but still requires round-the-clock medical care following the infection. 
Darin Schanker and Howard Thigpen represented Carina Gresser and her parents in a complaint filed in November 2019 in district court for Weld County in the 19th Judicial District. The lawsuit put forward negligence and medical malpractice claims.
After a multi-week trial in April 2022, a jury ruled in favor of the Gresser family and awarded them a total of $27.6 million, making it one of the top 10 highest jury verdicts in 2022 according to data from The Jury Verdict Reporter of Colorado reported by Law Week Colorado. 
Thigpen, Schanker and several other attorneys with the firm lived out of a hotel in Greeley for the trial. They said compelling storytelling helped persuade the jury that Carina Gresser's injuries could've been prevented if hospital staff monitored her appropriately and paid attention to early signs of sepsis. 
"Anytime you go to trial with medical malpractice cases, it's difficult to communicate to a jury," said Thigpen, who explained the trial team used visual presentations to tell Carina Gresser's story. At trial, the visual aids included a "day in the life" video for Carina Gresser, 
"We are in the 21st century. Jurors, just like regular folks, are used to the visual," said Schanker. They were given 20 minutes to present an opening statement in the multi-week trial and Schanker said the firm used visual aids to create a compelling story for the jurors. "We needed to capture the jury's attention and explain to them what happened. And the visual presentation was critical to that."
Presiding Judge Todd Taylor apparently agreed, writing in a Dec. 2, 2022 order regarding the award of costs and attorneys fees that the $16,308 for graphic design and $23,869 for a videographer from the plaintiffs were "essential services that aided in explaining complex medical concepts and educating jurors about the issues in dispute."
Draper v. The Fireplace Company, et. al. 
The final case up for nomination is Draper v. The Fireplace Company, et. al. represented by Beth Klein and Carrie Frank of Klein Frank, P.C.