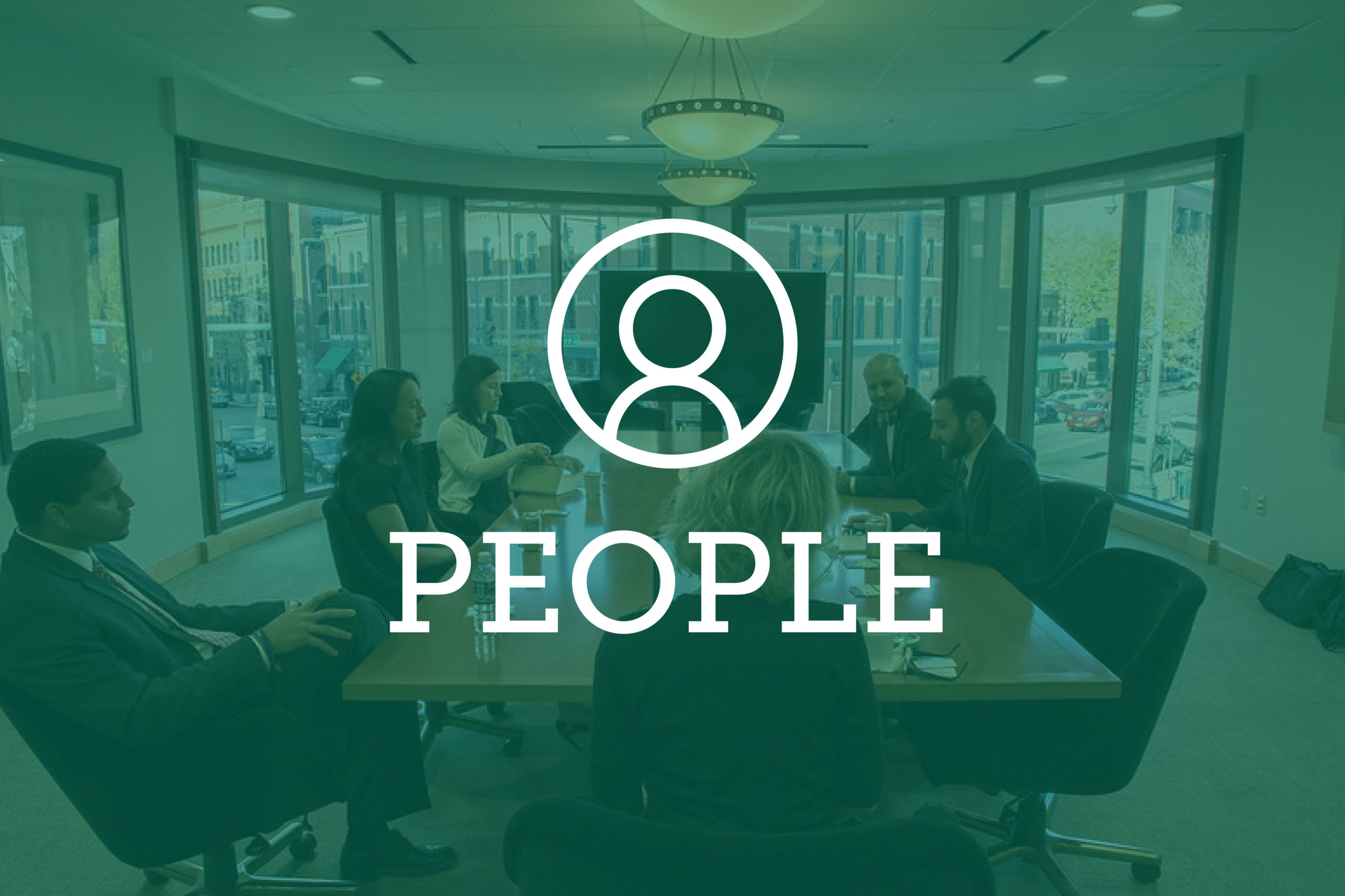 David Yun joined Messner Reeves as a partner on Dec. 1. 
Yun has concentrated his practice on appeals and complex litigation with an emphasis in the areas of health care, medical malpractice and legal malpractice litigation. He has also been appointed to the Colorado Court of Appeals, effective Feb. 29.
"I am beyond thrilled to have the opportunity to work with the outstanding lawyers at Messner Reeves before I take the bench," Yun said. "The team at Messner Reeves has been extremely supportive and have made my transition easy. Although I have enjoyed practicing law for the last 26 years, I have always wanted to serve on the appellate bench, and I am deeply honored that Governor Polis selected me to serve on the Court of Appeals." Yun has argued over 100 appeals before the Colorado Supreme Court, the Colorado Court of Appeals, and the United States Court of Appeals for the Tenth Circuit. Aside from his law practice, Yun has written and lectured in the areas of First Amendment and civil rights. He has co-authored several prominent law journal articles. He has written op-ed columns about issues of race and civil rights and has taught constitutional law and contracts at a local college. At Messner Reeves, Yun will join partner Kendra Beckwith as a leader of the appellate practice group.

LATERAL WATCH
Fox Rothschild announced Thursday Jack "Jay" Mankamyer joined the firm's real estate department as a partner. He was previously a shareholder at Polsinelli in Denver.
Mankamyer represents developers, purchasers, sellers, investors and lenders in complex commercial real estate transactions. 
He negotiates commercial leases on behalf of landlords and tenants and has worked with clients in the health care, hospitality and construction industries on project financing, loan negotiations, the sale of commercial and residential property and construction contracts. Mankamyer also serves as outside general counsel to an international ski resort company.
Mankamyer is also an adjunct professor at the University of Colorado where he teaches a course in real estate law for MBA students at the Leeds School of Business.
He received an LL.M. with an emphasis in tax law from the University of Denver, a law degree and an MBA from the University of Colorado and a bachelor's degree from Georgetown University.
JUDICIAL ANNOUNCEMENTS
The 2nd Judicial District Nominating Commission will meet Feb. 5 at the Denver City and County Building to interview and select nominees for a Denver Juvenile Court judge appointment created by the retirement of Judge Donna Schmalberger, effective April 4. 
Application forms are available from the office of the ex officio chair of the nominating commission, Justice Richard Gabriel, 2 E. 14th Ave. in Denver, and the office of the court executive, Kristin Wood, 1437 Bannock St., Room 256 in Denver. 
Applications also are available on the court's home page at http://www.courts.state.co.us/Careers/Judge.cfm
Application must be submitted by 4 p.m. Jan. 9. Any person wishing to suggest a candidate to fill the vacancy may do so by 4 p.m. Jan. 2.
The members of the nominating commission for the 2nd Judicial District are: Louise Hurlbut, Melody Mirbaba, Tandy Dilworth, Sean Bradley, Byeongsook Seo, Brynja Seagren and Tyrone Glover, all of Denver.
CORRECTION
The Dec. 9 article, "Water Law: Not so Niche After All," misattributed two quotes in the last two paragraphs of the article. 
They should have been attributed to Sturm College of Law associate professor Tom Romero. We regret the error.