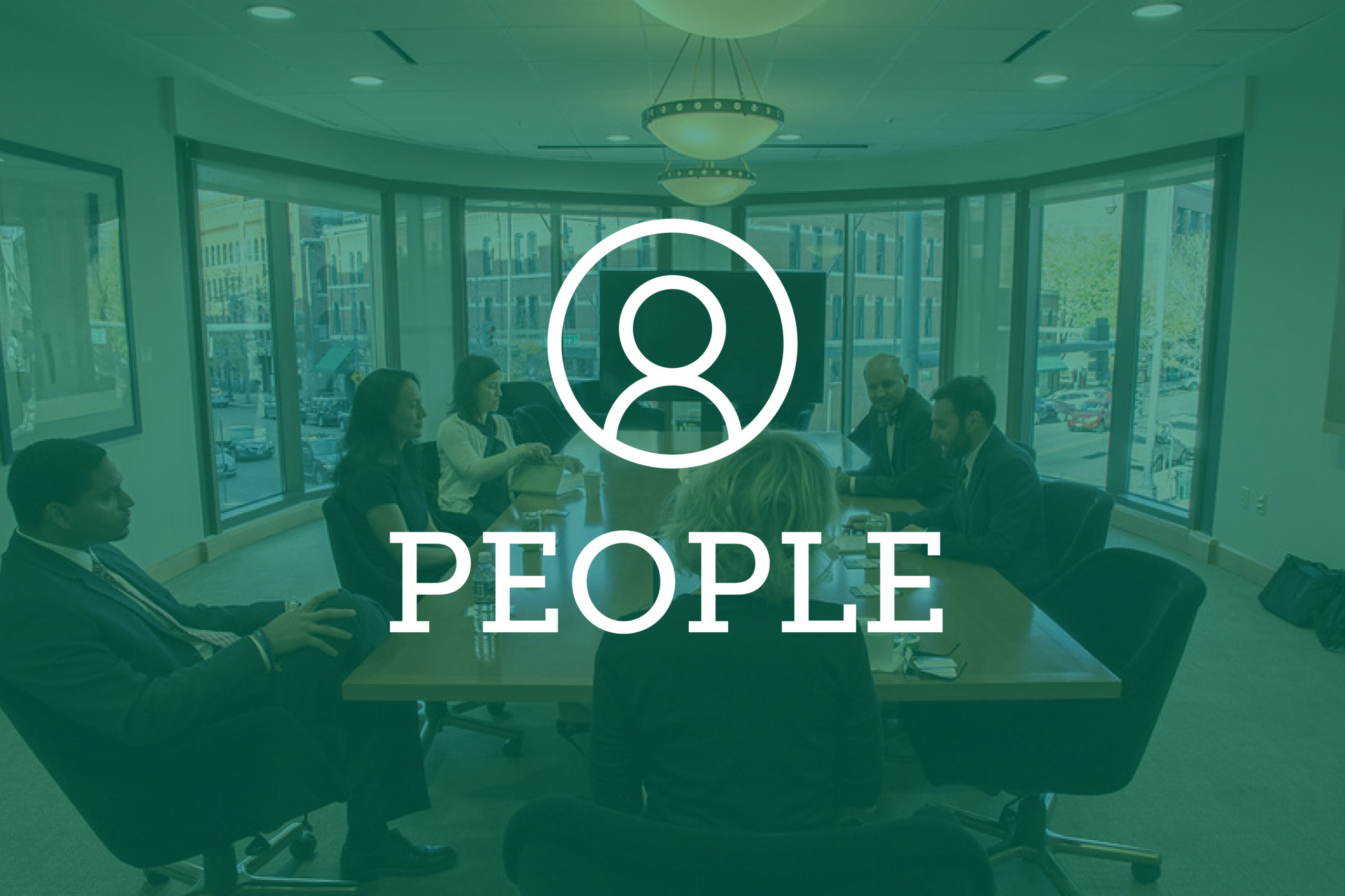 Kevin McReynolds will serve as president of the Denver Bar Association for 2019–2020. McReynolds is an assistant attorney general in the criminal appeals section of the Colorado Office of Attorney General. He is a past member of the DBA Young Lawyers Division executive council, second vice president of the DBA 2015–16, and chair of the Waterman Fund.
As president, McReynolds will  communicate and engage with members and promote the bar's programs. 
He is focused on connecting members with the bar's volunteer opportunities, which are offered with the purpose of helping attorneys develop their legal skills and grow their professional networks while contributing to their community.
Lateral Watch
Davis Graham & Stubbs announced Friday that Lana Rupprecht joined the firm's employment and labor law group as of counsel. She has more than 15 years of experience in advising businesses, Fortune 500 companies and government entities on employment law matters.
Rupprecht's practice will focus on employment counseling and litigation. She has expertise in matters concerning employment discrimination and harassment, reductions in force, restrictive covenant agreements, termination and performance management, wage and hour laws, and accommodation and leave issues. 
Prior to joining the firm, Rupprecht worked as counsel for The Western Union Company in its global employment, benefits and labor law group and global litigation group. 
She also worked for Arapahoe County as an assistant county attorney advising on and litigating all employment and labor law issues.
Rupprecht received a law degree from the University of Denver Sturm College of Law and a bachelor's degree from the University of Denver.
Norton Rose Fulbright announced that Chandra Westergaard, a healthcare regulatory and enforcement lawyer, has joined its Denver office as a partner.
Westergaard, who previously practiced at Perkins Coie, represents companies and individuals in civil, criminal and administrative government enforcement actions and investigations. 
She handles and litigates major healthcare enforcement and regulation matters, including False Claims Act litigation, congressional inquiries and internal investigations.
Westergaard has represented clients in audits and enforcement matters involving the U.S. Department of Justice, the U.S. Department of Health & Human Services Office of Inspector General, state Medicaid agencies and state attorney general offices.
"Chandra's regulatory and investigative healthcare experience augments our complement of seasoned trial attorneys who regularly handle some of the most sensitive investigations and litigation brought by federal and state governments in the healthcare space," said Richard Krumholz, Norton Rose Fulbright's U.S. head of litigation.
Westergaard previously served as assistant general counsel at DaVita. She is a member of the Women's White Collar Defense Association and the American Health Lawyers Association. 
She is licensed to practice in Colorado, Virginia and the District of Columbia. She received a law degree from the Duke University School of Law and a bachelor's degree from McDaniel College in Maryland.
Lewis Bess Williams & Weese announced that Noelle Riccardella has joined the firm as director. 
Riccardella has experience in advising clients in transactional real estate law, including acquisitions, dispositions, development, finance and leasing. She works with both local and national real estate owners, operators and tenants on projects in Colorado and across the country.
Riccardella has served as a board member for the University of Colorado Real Estate Center, Adams County Economic Development and ArtReach Denver. 
Judicial Announcements
The 4th Judicial District Nominating Commission has nominated three candidates for an El Paso County court judgeship created by the appointment of Judge Jessica Curtis to the district court, effective July 16. 
Nominees Samorreyan Burney of Colorado Springs, Monica Gomez of Parker, and David Lindeman of Colorado Springs were selected in a meeting on Aug. 13 at the El Paso County Judicial Building.
The governor has 15 days from Aug. 14 to appoint one of the nominees as county court judge for El Paso County.
Comments regarding any of the nominees may be sent via email to the governor at [email protected].

CORRECTIONS
The Aug. 12 article "Our Courts Looks to Reach Future Voters" misstated when now-Senior Judge Marcia Krieger served as chief judge of the U.S. District Court for the District of Colorado. She served as chief judge from 2013 to 2019. 
A graphic in the Aug. 5 article "Littler Mendelson Survey Tracks Top Employer Concerns for 2018" incorrectly labeled two categories. In the graphic showing employers' expectations for the impact of regulatory issues, the categories "significant impact" and "no impact" should have been switched. 
We regret the errors.