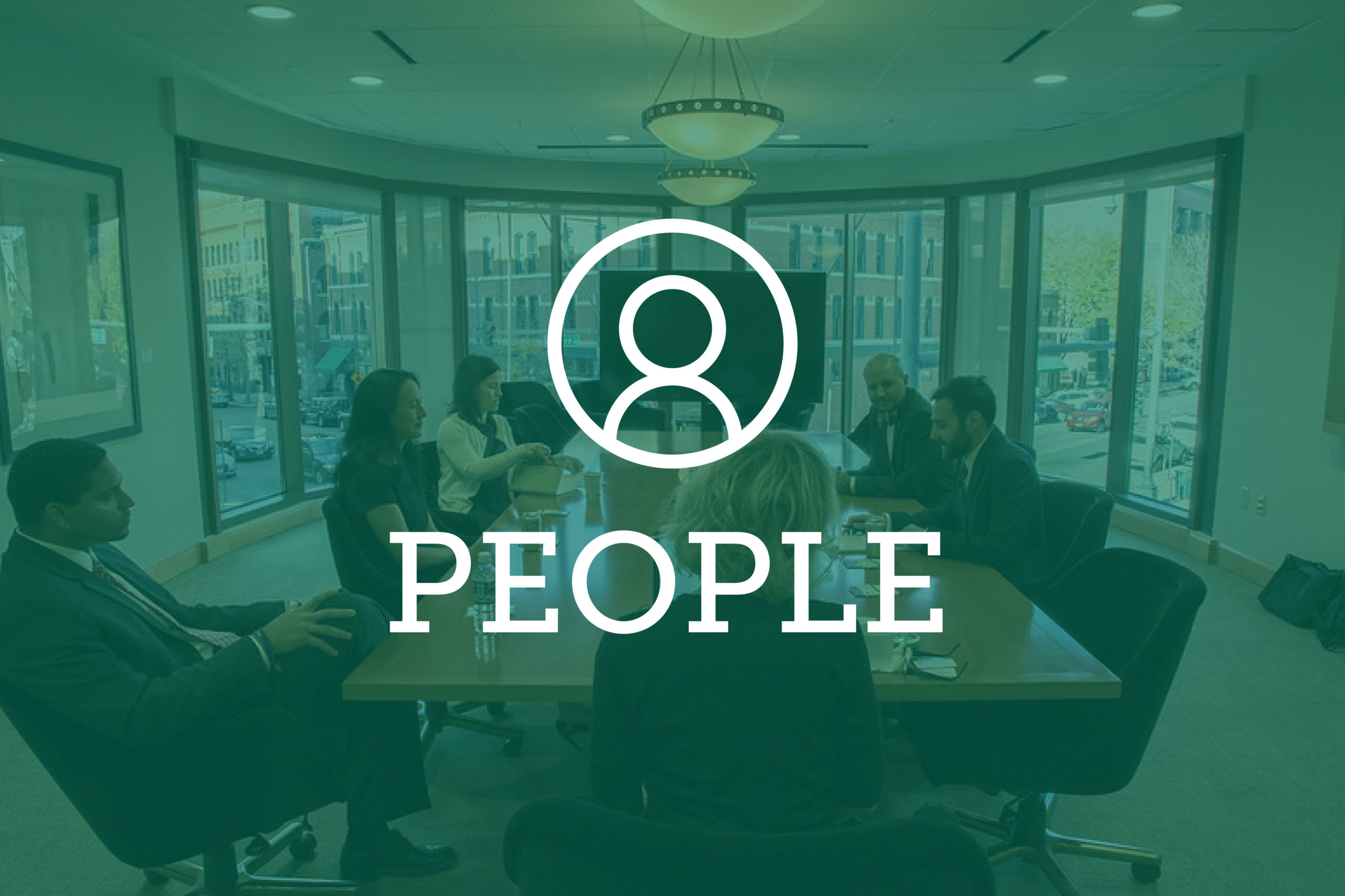 Dentons announced that Parker Kuhl has been elected partner, one of 42 lawyers promoted across the North America sector.
"As we continue to grow our talent, Parker reflects the best of our team in Denver and know he will become a future leader within Dentons and within the business community in Denver," said Joseph Martinez, managing partner of the Dentons' Denver office.
Kuhl is a member of the group's intellectual property and technology and practices in international and domestic patent prosecution, strategic patent counseling and patent litigation support. Kuhl represents multi-sized businesses across a range of technology, including software and hardware, autonomous vehicles and more. 
Kuhl has represented clients before the Patent Trial and Appeal Board and appeared in oral hearings before PTAB.
"We welcome Parker as our newest partner and reward his dedicated work in serving our clients and his commitment to the Denver legal community," said Mike McNamara, Chief Executive Officer of Dentons US.  
Previously, Kuhl worked as an engineer for an advanced technologies company and is co-inventor of a patent involving improved radar signal processing techniques.
Faegre Drinker Biddle & Reath announced the fifth new partner in Denver this year, Gregory Hall, who joined the corporate group.
"We are pleased to welcome Greg to Faegre Drinker, particularly during this exciting first month of our new firm," said Thomas Froehle and Andrew Kassner, firm co-chairs.
Previously, Hall worked in the DLA Piper's office in Phoenix. Hall has represented clients in mergers and acquisitions, securities offerings, restructuring transactions and other business and corporate matters for more than 28 years.
"Greg's sophisticated transactional and corporate law capabilities are an ideal fit for our firm's strong national and international platforms," said co-leaders of the corporate group, James Fischer and Keith Radtke. "His wide-ranging experience managing complex deals will provide immediate value to our public and private clients."
Hall has advised clients on capital market transactions both in public and private offerings of equity and debt securities, domestic and cross-border deals, tender and exchange offers, joint ventures both domestic and international, venture capital and private equity transactions, bank financing and debt restructurings.
"Greg is an established dealmaker with significant experience serving as a trusted adviser to his clients," said Jared Briant, the firm office leader in Denver. "He expands our corporate law capabilities in Denver and continues our recent growth in the Rocky Mountain region."
Hall earned his bachelor's from the University of Kansas and obtained his JD from the University of Arizona James E. Rogers College of Law.

LATERAL WATCH
Six new leaders will take over management positions at Sherman & Howard.
"We are building a platform to institute and drive change," said Sherman & Howard CEO Greg Densen. "Our new leaders will build upon our firm's legacy, bring a fresh perspective to our operations and demonstrate true dedication to supporting their colleagues, delivering the highest quality service to our clients."
The six leadership changes happened across the firm's Executive Committee, Practice Group Management and Talent Acquisition, Inclusion and Diversity.
Greg Falls in the firm's litigation, trials and appeals group, and David Lucas, in public finance, were elected to the firm's Executive Committee responsible for strategic direction and initiatives of the firm.
Brooke Colaizzi, of labor and employment, and Peter Whitmore, of public finance, joined the practice group management team as group leaders. 
Melissa Reagan, of the firm's litigation, trials and appeals group, will serve as chair of talent acquisition, inclusion and diversity. Cory Kalanick, of public finance, will join Reagan as associate coordinator in building a team.
"Creating a more inclusive and diverse workplace has been a focus at our firm for a number of years," Reagan said. "We are proud of our progress, but we are not satisfied with our results. We are committed to searching for ways to push boundaries because we firmly believe a diverse team helps us better serve our clients and attract and retain top-tier talent."
Steptoe & Johnson PLLC announced the launch of S&J Land Administration Services LLC with Paula Rachfuss as the first Director of Land Administration.
S&J Land Administration Services was founded with the intent to assist with administrative land-related functions for the energy industry via contract administration, support for transactions, lease and right-of-way setup and more.
"Businesses dealing with land issues have unique needs. That is where S&J Land Administration comes in," said Susan Brewer, Steptoe & Johnson CEO. 
Rauchfuss will oversee all operations from budgeting to staffing and business development. Previously, Rauchfuss worked as the land administration manager for Centennial Resource Development Inc.
"Under Paula's capable leadership, our team can handle the administrative and regulatory functions that result from land transactions providing our clients additional options for land administration services whether on a day-to-day basis, for special projects or at peak times," Brewer said. 
With more than three decades worth of experience in the oil and gas industry in land and land administration, Rauchfuss has been responsible for upkeep of all contract, surface, right-of-way, lease, well and ownership information. Her work has covered basins from the Permian to the Powder River and the Denver-Julesburg.
Her responsibilities have also included leadership for large team lease and division order analysts and implementation of software assisting energy producers with mapping, documentation and land.
Rauchfuss has experience writing narratives for compliance and processes of the Sarbanes-Oxley Act.
Welborn Sullivan Meck & Tooley, P.C. announced that environmental lawyers Jim Sanderson and Julie Rosen joined the firm's Denver office. Sanderson and Rosen are well known for their extensive experience in air and water quality permitting and compliance, regulation development for air and water, solid and hazardous waste management, public lands law, mine land reclamation, environmental reviews and due diligence and environmental litigation.
"Jim and Julie's expertise dovetails perfectly with Welborn's areas of service to our clients. They have many decades of success in environmental problem solving that enables them to successfully navigate complex environmental processes. It's a natural fit and they are a fantastic addition to our team." said Amy Seneshen, managing partner of Welborn.

ASSOCIATE WATCH
Two associates, Deepa German and N. Cameron Leishman, will join Michael Best practicing in the firm's Corporate Practice Group.
German, who assists businesses with tax efficiency optimization and navigation of tax issues, will be based in the Broomfield office, and Leishman out of the Cottonwood Heights office.
German provides guidance on changing taxation laws and compliance matters, assists with tax aspects of transactions and offers tax structuring solutions. Prior to her joining the firm, she worked as a tax associate in Chicago. She spent several years working as a financial analyst for a global investment and advisory firm.
German received a B.A. from the University of Chicago, and her  JD, cum laude, from Northwestern University Pritzker School of Law.
Leishman's practice focuses on representation of companies and investors in business transactions, including mergers, acquisitions, general corporate counseling, divestitures, debt and equity restructurings, recapitalizations, equity incentive arrangements, executive compensation and leveraged buyouts of public and private companies.
His past cases include companies and investors in transactions across software, hardware, aerospace, retail, transportation, education, marketing, food and beverage and more. Leishman earned his B.S., summa cum laude, from the University of Utah, and his J.D., summa cum laude, from Brigham Young University.
Holland & Hart announced the addition of intellectual property attorney Allison Haugen as an associate in the firm's Boulder office. She counsels clients on the protection and enforcement of intellectual property rights. Haugen has experience managing international portfolios and domain name portfolios, working closely with foreign counsel throughout the world. She has represented clients in federal courts throughout the U.S. along the many stages of litigation. 
Haugen represented clients in proceedings before the Trademark Trial and Appeal Board before the World Intellectual Property Organization in UDRP actions.
Before joining Holland & Hart, Haugen worked for Jones Day in Cleveland, Ohio and served as a judicial extern for Judge Jeffrey Sutton, U.S. Court of Appeals, Sixth Circuit. She received her J.D. from The Ohio State University and a B.A. from the University of Wisconsin. She is admitted to practice in Ohio and her practice in Colorado is temporarily authorized pending admission.
JUDICIAL ANNOUNCEMENTS
The 7th Judicial District announced that a vacancy will open on the San Miguel County Court on June 6 after the retirement of Judge Susanne Ross.
The 7th Judicial District Nominating Commission will meet at the San Miguel County Courthouse in Telluride on April 21 to interview and select nominees for appointment by the governor to the office of county judge.
Applicants eligible for the position must be a qualified elector of San Miguel County. 
Applications are available at the office of the court executive in Montrose, or at the ex officio chair of the nominating commission Justice Brian  Boatright's office at 2 E. 14th Ave. in Denver or from the court's website at. Applications must be submitted prior to 4 p.m. on March 30.
Members of the nominating commission include: Leah Gates of Ridgway, William Masters of Telluride, Eric McPhail of Gunnison, Anna Cooling of Montrose, Cynthia Dozier of Lake City and Bradley Harding of Paonia, and one vacancy exists on the commission.
The Fourth Judicial District Nominating Commission will meet April 3 at the El Paso County Courthouse in Colorado Springs to interview and select nominees for appointment by the governor to the office of county judge for El Paso County. The vacancy will be created on June 1, 2020, by the retirement of Judge Larry Martin.
To be eligible, the applicant must be a qualified elector of El Paso County at the time of investiture and must have been admitted to the practice of law in Colorado. 
Application forms are available from the office of the ex officio chair of the nominating commission, Justice William Hood III, 2 E. 14thAve., Denver, CO 80203; and the office of the court executive, Scott Sosebee, 270 S. Tejon St., Colorado Springs, CO 80901. Applications also are available on the court's website.
The completed application must be e-mailed to the address listed in the instructions below no later than 4 p.m. March 16. Any person wishing to suggest a candidate to fill the vacancy may do so by letter to be submitted to any member of the nominating commission, with a copy to the ex officio chair, no later than 4 p.m. March 9.
The members of the nominating commission for the Fourth Judicial District are: Juan Moreno, Mary Linden, Jennifer George, and Lisa Dailey, all of Colorado Springs; and Philip Mella of Woodland Park. There are currently two vacancies on the nominating commisssion.