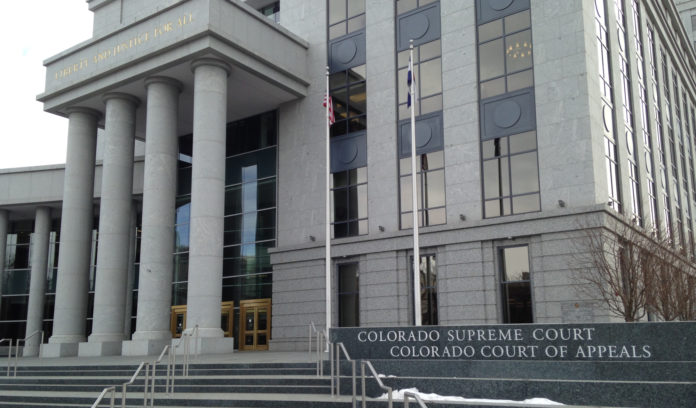 On Monday, the Colorado Supreme Court issued an opinion in a case to determine how a court should decide whether interest in a general partnership is an investment contract based on the Colorado Securities Act.
The case focused on HEI Resources Inc. and the Heartland Development Corporation, which operated eight joint ventures from 2004 through 2008, related to gas and oil drilling. Investors were solicited through cold calling. Those who invested became a party to an agreement organized as a general partnership. 
The investors signed an agreement that they were general partners, but the management would fall on HEDC. HEI and HEDC didn't register their ventures as securities and they didn't file an exemption from registration.
According to the Supreme Court, general partnerships usually are not investment contracts as general partners direct and control a venture. Under certain circumstances, a general partnership can become an investment contract once in operation.
The court looked at the framework set forth by Williamson v. Tucker from the 5th Circuit Court of Appeals in 1981 which looked at whether a general partnership is an investment contract.
"Reversing the division below, the court concludes that the CSA does not allow for a 'strong presumption' that general partnership interests are not securities – or for any presumption or burden beyond that necessarily created by the plaintiff's burden of proof," wrote Justice Melissa Hart for the unanimous, en banc court.
The Supreme Court continued, saying a court looking into whether general partners lack an ability to direct a venture may find their knowledge of business is enough to exercise partnership powers. The court also concluded if general partners are not able to serve as a replacement for a manager, it doesn't mean it's an investment contract. The court added that a venture's economic realities can also be a part of the Williamson framework. 
The Supreme Court then reversed the court of appeals decision on the question that asks whether courts should apply the "strong presumption," and remanded the case to a trial court for more findings.
Law Week Colorado spoke with multiple attorneys in this field and they said they were not surprised by the decision.
"I think here even though there's a lot of words, and pretty dense sort of hand wringing and trying to get to the right solution, I think the practical effect of this case is to clarify the presumption; it's not a heightened standard for the plaintiff to prove to their case, but the standard remains high," said Scott Berdan, head of the corporate group of Denver's Polsinelli PC, who also practices in securities and capital markets/corporate finance.
Berdan continued, saying the ruling makes sense and that it doesn't change how he would counsel his clients.
"I think that people will generally say, look, what are the economic realities here," he said. "I think that's what most practitioners look to and I think this continues to follow that line of cases and to say look, if you are going to set up an entity which is going to take money from people all over the world … If it's really a general partnership, you have to have to give them the rights of a general partner otherwise it's a security and you need to follow the securities laws and I think most people would err … on the side of caution."
John Eckstein, the director at Denver's Fairfield and Woods P.C. agreed.
"As a business lawyer, and as a person who advises clients and creates entities like general partnerships, limited partnerships, LLCs … you [have] got to be careful overreading this case," Eckstein said. "What they are saying here is — they're talking to lawyers and judges — they're not talking to the business community, however, when a lot of lawyers put entities together, they do generally believe that a general partnership interest is not a security."
Eckstein also advised business lawyers to be more cautious when dealing with things they are not as familiar with.
"This is a minor case from the business community point of view … but for the business community's lawyers, just be a little bit more careful when they are going into something and the general business lawyers need to call a securities lawyer when you need help," he said.