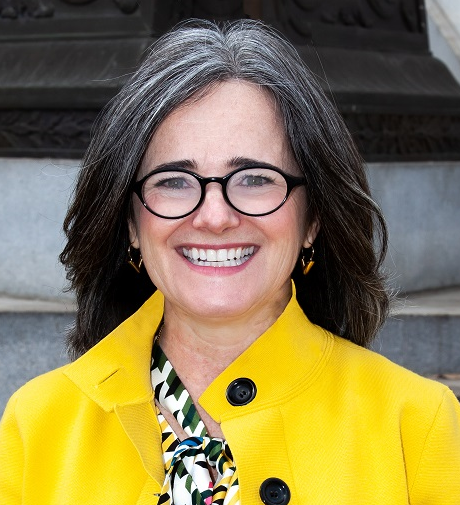 Denver Mayor Michael Hancock announced Kristin Bronson will leave her role as city attorney for the City and County of Denver Nov. 2.
Bronson has been in that role since 2016 and manages more than 250 attorneys and staff with a $43 million budget. 
"It's been the honor of my career to represent our community in this role alongside the dedicated public servants in the city attorney's office, and I want to thank Mayor Hancock for this opportunity to serve and for entrusting me with this critical role in our city government," Bronson said in a press release.
The mayor said in the release Bronson has been a trusted advisor on many issues impacting the people of Denver. Some of the items Bronson's worked on include city regulations, complex contracts, real estate transactions and public financing, construction projects, liability and insurance, litigation and matters of state and federal law. 
"Even through the unprecedented times of the past few years, Kristin has been a steady hand at the city attorney's office, and our city is positioned well for the future because she answered the call to serve," Hancock said in the release.
Bronson has worked with the mayor to prevent youth violence by helping develop the city's Youth Violence Prevention Comprehensive Plan which led to the construction of the Youth Empowerment Center in the Valverde neighborhood. Bronson also worked with courts, defense attorneys, bar associations and civil rights organizations to develop emergency response measures and policy changes to make sure the law was administered during the COVID-19 pandemic.
Before her appointment as city attorney, Bronson worked as a trial attorney and equity partner at Lewis Roca Rothgerber Christie LLP for 19 years.
"While this is a bittersweet moment, I'm excited for what's ahead and know that the city remains in good hands with this phenomenal team of lawyers," Bronson said in the release. "I couldn't be prouder of what the city attorney's office has achieved over these last six years, and I'm confident they will continue to do the great work that our residents rely on."
Denver District Attorney Beth McCann also spoke out about Bronson's departure saying she has enjoyed working with her and admires her legal and personal skills.
"Kristin Bronson has been an exceptional leader serving Denver through some of the most challenging years we have seen," McCann said in a statement. "She has been an integral part of this community, a true public servant and has provided excellent leadership to the city. Kristin will be sorely missed." 
Hancock nominated Kerry Tipper to replace Bronson as the next city attorney. Tipper has served as deputy city attorney since May and represents Colorado's House District 28 in the state's House of Representatives, where she is the vice-chair of the House Judiciary Committee and a member of the House Finance Committee.
"Kerry is an exceptional leader, both in the city attorney's office and at the state House, and I'm proud to nominate her to be the next city attorney for Denver," Hancock said in the release. "She has spent her career giving voice to the voiceless and standing up to powerful interests, and I have every confidence she will continue to do so as our city attorney representing the people of Denver."
Tipper previously practiced law at WilmerHale and was an assistant attorney general in Massachusetts and Colorado. Tipper's nomination will be voted on by the Denver City Council.