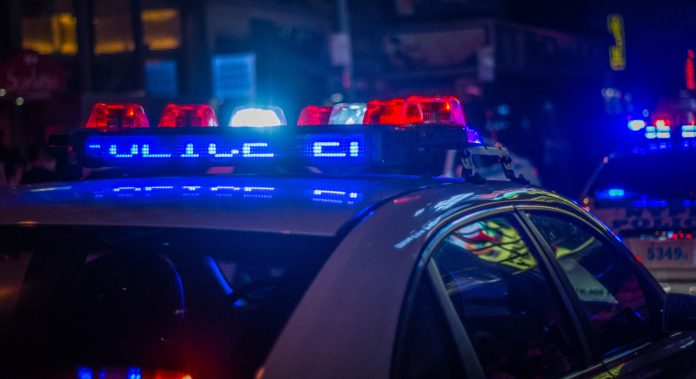 Cold case arrests have surged in Colorado thanks to breakthroughs in DNA technology and DNA tracing through genealogy websites like Ancestry.com. But even with recent victories for victims and families that have long awaited justice, the state's log of cold cases grows each day and currently sits at more than 1,800 cases. And there appears to be a disparity in who shows up on cold case lists.
Of the 1,800 Colorado cold cases, more than 780 cold cases are Denver Police Department jurisdiction. Roughly 60% of the outstanding cases in the database include victims who are races other than white, according to Colorado Bureau of Investigation statistics, a relatively high number in a city with less than 20% of its population being people of color. Statewide, 37% of cold cases involve murdered people of color compared to the 33% state population of people of color according to the last census.
According to previous Law Week coverage, roughly 1,800 cold cases are currently being tracked and updated by CBI in a searchable online database, and the DPD keeps a page on the city website that tracks cold cases by year. Data on the DPD page goes from 1970 to 2016.
Matt Clark, the commander of DPD's Major Crimes Division, said he was unsure what might be behind those numbers. "Looking at our current data, it looks like there are minorities that are victimized in greater numbers in Denver currently than white victims are," he said. He went on to note the trend related to that observation is unclear but said all cold cases are getting the same investigative response.
Cold cases wind up on the list after all actionable items are exhausted for investigators. Denver's cold case unit is made up of three investigators dedicated exclusively to those investigations. The unit also has a dedicated sergeant. Clark said DPD is also working with federal grants in an effort to close the cold cases. The department partners with Metro Denver Crime Stoppers and uses genealogy tracing methods to follow up on DNA evidence whenever possible.
"Cold cases are difficult. They've already gone through a review, a thorough investigation by a homicide investigator," Clark said, noting investigators exhaust actionable items before the case is reviewed by a "new set of eyes" to follow up on anything they believe may have traction.
Clark said cold cases often require an investigator or team of investigators to bring it up to the standards of today. In cases from the late 1960s or early 1970s, forensic evidence didn't include things like DNA evidence that law enforcement can use to solve homicides committed more recently. Clark also noted prosecuting — and thus, closing — cold cases can be difficult because juries often want to see things like video evidence that might not exist for older cases.
The department is in the process of updating its public-facing information to reflect newer and more robust information on the cold cases in an effort to close them. "It's at the point where we need to be open, we need to be able to share information and try and generate leads to resolve these cases, however that leads to, whether it's identifying an individual who is already deceased or moving forward to the prosecution if that's appropriate and supported by the evidence," Clark said.
There are no clear answers in the process or the demographics to explain why Denver might have a higher number of minorities in its cold case database. Todd Matthews, owner and founder of The Doe Network and former director of case management and communications for NamUs, a federally maintained database of missing and unidentified persons and unsolved cases, said cold cases "usually trend fairly closely to the population." Matthews noted demographics can sometimes be skewed, since serial killers and "spree" killers tend to kill within their own racial and ethnic group or within a set demographic.
While Clark noted minorities are currently victimized at a higher rate than white people in Denver, the city doesn't have an unusually high number of hate crimes. Last year Denver reported 94 hate crimes and a 41% closure rate for those cases. As a similar city for comparison, the Seattle Times last month reported 791 hate or bias incidents were reported to police last year, marking a jump in hate crimes of 63% over the previous year. Seattle is just one rank higher than Denver in total population according to the most recent census, with 30,000 additional people. Seattle's population is 33% people of color, while Denver's population is less than 20% people of color.
Clark noted that Denver had 95 homicides last year — the steepest increase in almost 40 years — while Seattle had just 52 but still noted an almost 50% increase in murder and its highest number in two decades. Seattle's cold cases from 1970 to 2016 — the range of years listed in Denver's database — total at roughly 400 while Denver's sits at more than 780 for the same year range.
NPR in January 2014 covered New York City homicide closure rates and noted a possible correlation between race and geography, showing data that indicated a larger amount of unsolved crime was coming from cases in the "so-called outer boroughs" or in cases where the victim was Black or Latino. In that radio interview, criminal justice experts discussed what may contribute to racial disparities in New York City's homicide closure rate, saying a variety of factors could lead to some cases eventually going cold. Rocco Parascandola, police bureau chief for the New York Daily News, said "the general feeling about murders and why some are more difficult to clear than others involve a number of factors here including a growing no-snitch culture where police will … run into resistance from the victim's family, even the victim's friends … people who know things but would prefer to deal with it themselves."
But New York City's and Denver's cold case statistics don't necessarily reflect the national statistics. Nationwide, there are around 250,000 unsolved murders today according to data compiled by the U.S. Department of Justice. California tops the state totals for cold cases and unsolved homicides at around 128,000 and towers over Colorado, which has just a fraction of that total according to rankings compiled by Project: Cold Case. In the U.S., persons of color are a higher statistic in general for cold cases according to decades of research conducted by the U.S. Department of Justice and other agencies and organizations including national news networks like NPR.
NamUs, says "4,400 unidentified bodies are recovered each year, with approximately 1,000 of those remaining unidentified after one year." Various organizations have been founded with the goal of assisting in closing cold cases. The Doe Network, a nonprofit that tracks unidentified murder victims, cold cases and missing persons, says it helped solve a total of 99 cases as of Feb. 24, 2021.
When presented with Denver's cold case disparity of roughly 60% persons of color, The Doe Network's Matthews said via email that the trend was "definitely disproportionate." And while the Seattle Police Department doesn't track demographic data associated with older unsolved homicide cases, the homicide detective tasked with those cases told Law Week the demographics trend closely with Seattle's overall population.
While the cold case numbers seem high, Clark said Denver's Cold Case Unit is still working around the clock to close them.
"In a time when there is an increase in violent crime, these [cold cases] are still important to us. These offenders — we believe that they are potentially reoffending — it is important to get those individuals off the street and hold them accountable and provide justice for the families," Clark said.