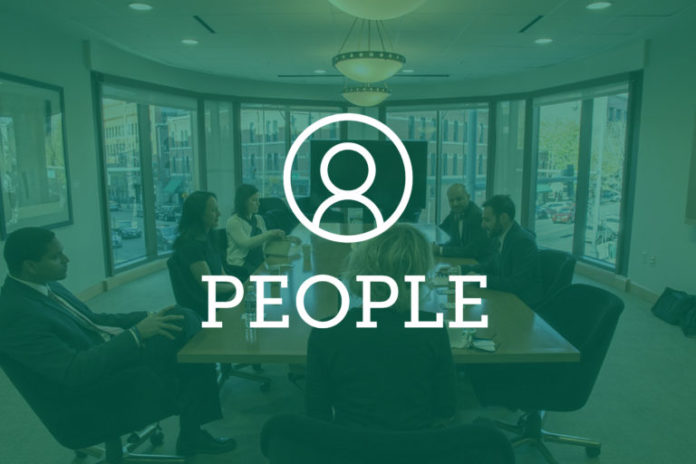 Have an announcement for Law Week Colorado's people section? Let us know.  
Law Firm Updates
Sherman & Howard announced May 30 its eight summer associates for the 2023 program, which introduces aspiring attorneys to the law firm, as well as a variety of practice areas through active mentorship and educational programming. This year's summer class includes Lillian Coward, Eliz Espinoza, Richard Graney, Camila Gutierrez Writtenberry, Jayson Hatfield, Morgan Ryan, Leah Schwartz and Sasha Shadrina. These students are from schools located across the country including William & Mary Law School, The University of California, Los Angeles School of Law, The University of Houston Law Center, Penn State Law and the University of Denver Sturm College of Law.
Buchalter announced June 1 its continued expansion in Denver with the addition of new shareholder Jon Olafson. Olafson will chair the firm's new inclusion, diversity and belonging group and is a member of the labor & employment practice group. Olafson is a  consultant and leader with regard to organizational inclusion, diversity, equity, belonging and authenticity. With a certificate in diversity, equity and inclusion from Cornell University, Olafson uses evidence-based techniques and tools to benefit businesses and its people. According to the announcement, Olafson has formed one of the first corporate and organizational-wide diversity, equity, inclusion and belonging practice groups in the country, which takes into account an entire organizational view of inclusion and belonging that authentically reflects the business and its goals.
The Judiciary 
The 18th Judicial District Nominating Commission announced May 31 it will meet on June 30 to interview and select nominees for appointment to the office of district judge for Arapahoe, Douglas, Elbert and Lincoln counties. This vacancy comes as a result of Judge Cynthia Mares' retirement and will officially occur on September 1. Applications are available at the office of Justice Maria Berkenkotter and are due on June 16 at 4 p.m. People wishing to suggest a candidate must send a letter to any member of the nominating commission by June 9 at 4 p.m. Applications are also available at http://www.courts.state.co.us/Careers/Judge.cfm. 
The 17th Judicial District Nominating Commission announced June 1 that it has nominated three candidates for a district court judgeship created by the retirement of Judge Robert  Kiesnowski Jr. The vacancy will occur on July 1. The final nominees are Jeffrey Ruff of Denver, Sarah Elizabeth Stout of Erie and Bradley Varmo of Thornton and were selected by the commission on May 30. Under the Colorado constitution, the governor has 15 days from May 31 to appoint one of the nominees as district court judge for the 17th Judicial District serving Adams and Broomfield counties. Comments regarding any of the nominees may be sent via e-mail to the governor at [email protected]. 
Gov. Jared Polis appointed Tayler Thomas May 31 to the 10th Judicial District Court covering Pueblo County. The vacancy comes as a result of Judge Larry Schwartz retiring and is effective immediately. Thomas has been a senior deputy public defender for the Colorado State Public Defender focusing on criminal defense since 2016. She received her bachelor's from Colorado State University in Pueblo and her juris doctorate from Creighton University School of Law.
The Denver County Court announced June 2 that it is accepting applications from qualified attorneys to fill a full-time magistrate vacancy. Experience in an arraignment court is preferred. The application can be found here. To apply, complete the application form as directed and email it along with all letters of recommendation to [email protected]. Applications must be received no later than 5 p.m. on June 23 to be considered.
Kudos 
Ireland Stapleton Pryor & Pascoe announced June 1 that Chambers USA once again ranked the firm's litigation practice group. Chambers USA has also individually ranked Ireland Stapleton attorneys Rebecca Almon, James Benjamin, Kelley Duke and K.C. Groves. The firm's litigation practice group is ranked among the top litigation law firms in Colorado. 
Davis Graham & Stubbs LLP announced June 1 that Chambers USA ranked the firm first in Colorado in seven areas including banking and finance; bankruptcy and restructuring; corporate/M&A; employee benefits and executive compensation; energy and natural resources; and environment and tax. Chambers USA also acknowledged DGS for its strong labor and employment, litigation, general commercial and real estate practices. Chambers USA designated 28 DGS lawyers as "leaders in their field." Three of these lawyers were ranked in more than one practice area. This year's edition also marks a significant milestone for the firm, as partner Joel Benson received a nationwide individual ranking in mining and metals. 
Dorsey & Whitney LLP announced June 1 that Chambers USA ranked three of its lawyers, Charlene Krogh, Lee Osman and Greg Tamkin, all for intellectual property, as well as Dorsey's intellectual property practice in Denver. Overall, 32 of Dorsey's practices and 79 of its lawyers across nine of its U.S. offices were ranked. In addition to the practices ranked at the state level, the firm's cannabis law, corporate/M&A, ERISA litigation, international trade: export controls and economic sanctions, mining and metals and Native American law practices were ranked on the national level.