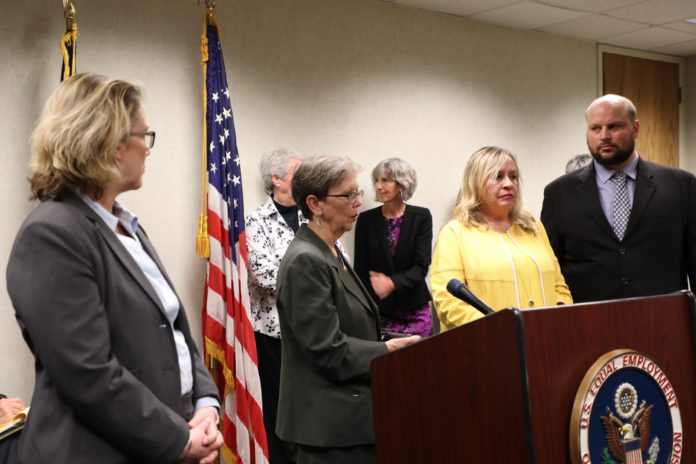 The Equal Employment Opportunity Commission announced a settlement Thursday in a lawsuit brought against the University of Denver Sturm College of Law on behalf of seven tenured female professors for claims of unequal pay.
The college will pay $2.66 million to the professors to cover back pay, compensatory damages and attorney fees. EEOC regional attorney Mary O'Neill said in a news conference the women also received pay raises, which are separate from the settlement amount.
The university also agreed to policy changes within the law school in a six-year consent decree, including pay transparency for all professors. The university will hire an independent labor economist to conduct a pay equity study each year, and it will also hire an independent consultant to review DU's internal equal employment policies to ensure compliance. In addition, the university agreed to provide advance notification of criteria for compensation such as bonuses and raises so faculty will understand how they are being evaluated.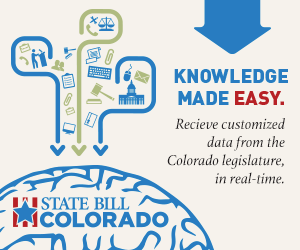 "It's a lot of money for an Equal Pay Act case, and it's in academia and it's in a law school," O'Neill said. "We think that's sort of ironic. Law schools should be teaching justice, and there was injustice occurring at DU Law School."
The EEOC brought the lawsuit in 2016 alleging violations of the Equal Pay Act and Title VII after an investigation found the law school had engaged in systematic pay discrimination against female faculty for decades. Professor Lucy Marsh had discovered the average salary at the end of 2012 for female full professors at Sturm was about $15,000 less than for men of the same status. Marsh filed a discrimination complaint with the EEOC in 2013, prompting the agency's investigation. She joined the lawsuit as an intervenor, and six other tenured women professors at Sturm eventually followed.
In addition to Marsh, the intervenors include Nancy Ehrenreich, K.K. DuVivier, Kristian McDaniel Miccio, Catherine Smith, Joyce Sterling and Celia Taylor. The latter six were represented by Charlotte Sweeney and Joan Bechtold of Sweeney & Bechtold.
During the litigation process, according to a news release from attorneys representing the professors, DU defended its pay system and claimed prior performance evaluations justified the women professors' pay. Ehrenreich said former law school dean Martin Katz made that assumption when presented with evidence of disparate pay at DU.
"Such thinking, we think, would suggest that the national wage gap is merely the reflection of the inferiority of women as a group," Ehrenreich said. "We don't know how else Dean Katz could have justified jumping to that conclusion."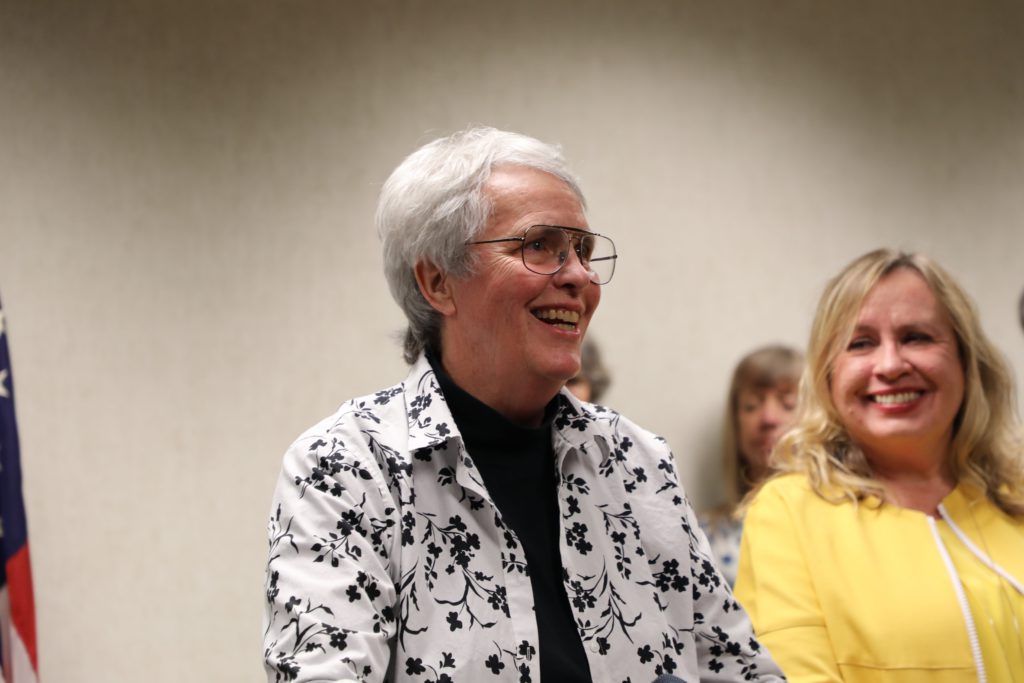 "DU undertook the settlement process with great seriousness, deliberation and care for all involved," said university chancellor Rebecca Chopp in a news release Thursday. "While confident in our legal position, we made this decision because of a strong desire to heal our community and move forward together."
Marsh said she never expected the case to receive the level of public attention it ultimately did. The case began, she said, several years ago when the law school announced it had some extra money for raises. 
Marsh's colleague, Ann Scales, sent an email to the dean asking for assurance that the women were paid equally, and when the dean responded lukewarmly, Scales grew concerned. 
Scales died unexpectedly in 2012, and Marsh said she decided to continue carrying the torch. She contacted attorney Baine Kerr at Hutchinson Black and Cook before filing her complaint with the EEOC.
"I think the media coverage shows that citizens as a whole are interested in this. People care," she said. "And I think that is very appropriate."
She has continued teaching at Sturm and said she hopes the case's resolution will show that employers, not employees, have the burden of ensuring they pay women equally. Women should not have to leave an employer when they find out they are paid unfairly, Marsh said, and doing so means the employer can continue its disparate pay practices. 
"My hope is that one of the messages people really get is, you can sue your employer and keep working there," she said. "I think we've got to stop this idea of, just quit and go elsewhere as if it is O.K."
Though the policy changes apply only to the law school, EEOC supervisory trial attorney Rita Kittle said she hopes the settlement will prompt the rest of DU to implement a system of pay transparency for all faculty and staff, not just professors. 
"Pay discrimination flourishes in the dark," she said, adding that the agency often finds in such cases women employees often do not discover they make less than their male colleagues for years because they're not allowed to discuss their salaries. "Pay transparency is the biggest hedge against pay discrimination. Bringing it into the light is what makes it stop."
O'Neill said she hopes the policy changes will set an example of pay transparency for other private employers as well.  She echoed Kittle's view that pay transparency helps combat discrimination.
"I would really hope that companies will allow pay transparency because that is when the discrimination decreases," she said. "I'm hoping that this particular provision will catch some fire."
— Julia Cardi