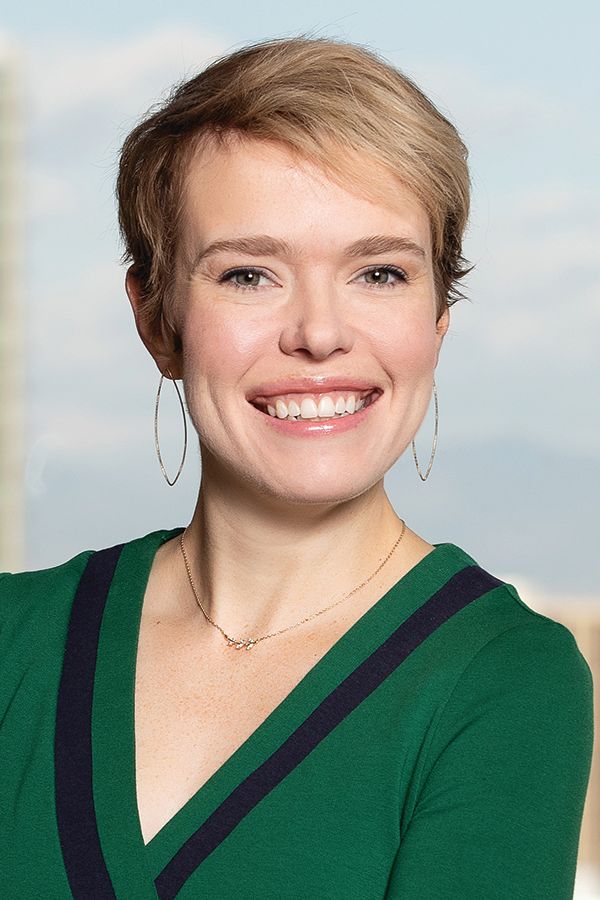 Addressing the COVID-19 pandemic has required extraordinary changes to many societal aspects to enable healthcare workers to help those sickened by the disease. One example of an unprecedented change is the relaxation of otherwise stringent health care fraud and abuse laws, giving health care providers financial flexibility in fighting COVID-19.
Financial relationships surrounding the provision of healthcare are highly regulated by the federal government to ensure providers do not submit fraudulent bills to federal healthcare programs, such as Medicare, and thereby waste taxpayer money. One such law is the physician self-referral law, commonly called the Stark Law, which governs circumstances under which a physician may refer patients to an entity with which the physician has a financial relationship. The Stark Law's goal is to eliminate or lessen any financial motivation physicians might have to refer patients for certain services.
While intended to serve a worthwhile purpose, the Stark Law's inflexibility can hinder the healthcare system and prevent it from reacting quickly and appropriately to public health emergencies. Fortunately, on March 30, 2020, the Secretary of the U.S. Department of Health and Human Services issued blanket waivers of the Stark Law during the COVID-19 public health emergency. The purpose of these blanket waivers is to relax some requirements surrounding physician financial arrangements during the pandemic to allow health care providers flexibility and creativity in responding to the COVID-19 crisis.
Specifically, the secretary issued 18 blanket waivers allowing physicians to engage in a variety of financial relationships which, under ordinary circumstances, would violate the Stark Law. Importantly, these waivers are limited to certain financial relationships that are "solely related to COVID-19 Purposes." 
The secretary then defined "COVID-19 Purposes" broadly to include "[e]nsuring the ability of health care providers to address patient and community needs due to the COVID-19 outbreak in the United States," "[s]ecuring the services of physicians and other health care practitioners and professionals to furnish medically necessary patient care services, including services not related to … COVID-19" and "[e]xpanding the capacity of health care providers to address patient and community needs due to the COVID-19 outbreak."
Any of these reasons can justify providing additional support to physicians, including non-monetary compensation that will enable them to better and more quickly manage current needs.
The secretary gave numerous examples of how these blanket waivers could be applied during the pandemic, including: a hospital paying physicians above their previously contracted rate for caring for COVID-19 patients in particularly hazardous environments; hospitals renting office space or equipment from an independent physician practice at below fair market value or at no charge in order to accommodate patient surge; and hospitals providing meals or on-site child care for medical staff physicians who spend long hours at the hospital during the COVID-19 outbreak. 
However, each arrangement should be carefully reviewed to ensure financial relationships are consistent with the blanket waivers and do not violate other applicable state and federal laws, including the federal anti-kickback statute. 
Fortunately, on April 3, the HHS Office of Inspector General issued a policy statement announcing it would not impose sanctions under the federal Anti-Kickback Statute, 42 U.S.C. § 1320a-7b(b), relating to remuneration that is covered in the first 11 Stark Law waivers. Because there is not a complete overlap between the waivers issued by HHS and those by OIG, for conduct subject to both sets of laws, providers should be careful to ensure their conduct falls within the scope of both waivers or does not otherwise violate the Stark Law or Anti-Kickback Statute. Both agencies have made a point to note that, despite the waivers, more aggressive relationships still could be challenged, particularly if there are not strong ties to the COVID-19 pandemic or if the arrangement appears intended to encourage referrals.
The waivers are limited in duration and will remain in effect for the remainder of the COVID-19 public health emergency. Questions have arisen as to how financial relationships entered into in reliance on the blanket waivers should be undone and brought back into compliance with the Stark Law once the public health emergency ends. On April 21, the Centers for Medicare and Medicaid issued Explanatory Guidance addressing this issue. 
CMS clarified that if a provider and physician (1) were parties to an existing agreement as of March 1, (2) the agreement is amended to address the COVID-19 public health emergency consistent with the blanket waivers, and (3) the agreement is then amended a second time after the public health emergency is over to return the agreement to the original agreement, the series of amendments will not cause the arrangement to fall out of compliance with the Stark Law. 
Although these blanket waivers are specific to the COVID-19 pandemic, it may be that HHS permanently revises some aspects of the fraud and abuse laws after the pandemic subsides. Indeed, in fall 2019, HHS announced it was already considering revisions to these laws to ease regulatory burdens as part of its "Regulatory Sprint to Coordinated Care." 
As with other health care delivery changes—such as the widespread use of telehealth—now seemingly here to stay, the experience of needing to quickly mobilize to address a rapidly spreading and novel disease may prompt permanent changes to the fraud and abuse laws.
—  Anna-Liisa Mullis and Erin Eiselein are shareholders at Brownstein Hyatt Farber Schreck in Denver.