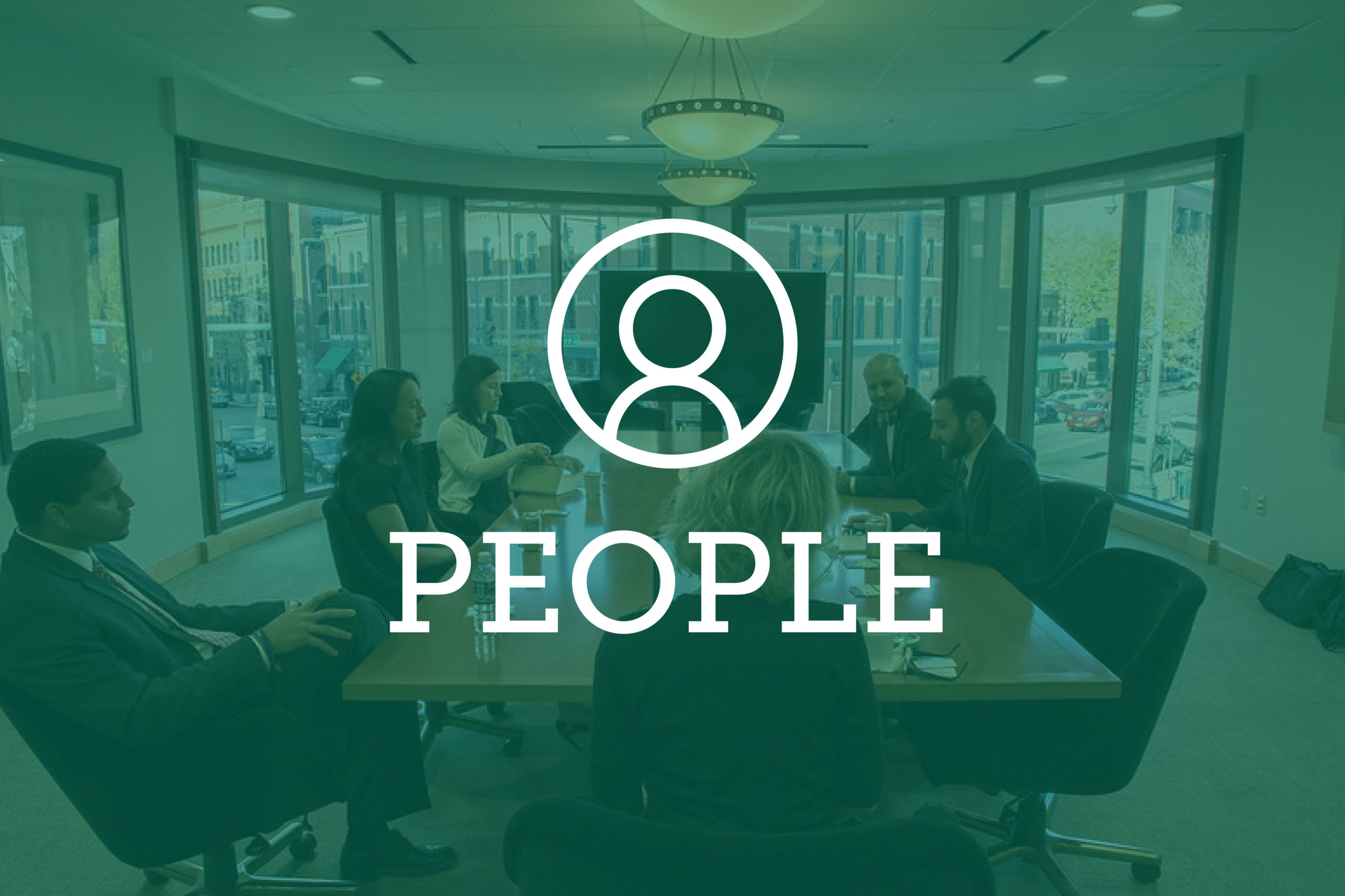 Faegre Baker Daniels announced Aug. 26 that Carla Martin has joined the Denver office's real estate team.
Martin has experience handling real estate matters arising from land use, easement and landlord-tenant issues and has represented clients before federal and state court and regulatory agencies. Martin also regularly conducts complex insurance recovery actions for developers and other large policyholders, as well as general commercial litigation.
Before joining FaegreBD, Martin worked as an associate for Sherman & Howard. She began her legal career as a law clerk for 2nd District Judge Morris Hoffman.
Martin received a law degree from Vanderbilt University Law School and a bachelor's degree from the University of Miami.
ASSOCIATE WATCH
Hall Estill announced Tuesday the addition of Kendra Snyder as an associate in the firm's Denver office.
 "Kendra is a wonderful addition to Hall Estill's Denver team and will be a great representative of our firm," Kip Hunter, senior shareholder for Hall Estill, said. "Kendra provides a strong complement to a number of our core practice areas and will certainly be an important asset in the complex suite of legal services we provide to our clients." 
Snyder practices law in the corporate services, banking and energy areas. Prior to joining Hall Estill, she assisted clients in family law and estate planning with The Bagley Law Firm. She received a law degree from the University of Colorado School of Law and a bachelor's degree from the University of Colorado Boulder.
Otis Bedingfield & Peters announced Wednesday that Stacey Shea joined the firm as an associate. Her practice will focus on business and real estate transactions.
She received a bachelor's degree from Texas Tech University and a law degree from the University of Colorado Law School. She also served two tours in Afghanistan and Iraq as a member of the U.S. Army Reserves. 
She previously worked as a defense contractor in Washington, D.C., and in Denver where her work focused on information sharing and collaboration policy issues between the various intelligence agencies. 
She also practiced immigration law in Glenwood Springs before moving to an in-house counsel position with a private family office in Aspen. 
She is currently a May 2020 LL.M. taxation candidate at Villanova University. 
JUDICIAL
ANNOUNCEMENTS
Applications are now being accepted for 40 upcoming vacancies on 17 judicial nominating commissions throughout Colorado.
Judicial nominating commissioners are volunteers and serve six-year terms interviewing applicants for judicial vacancies and nominating candidates to the governor.
There will be vacancies on the 1st, 4th, 6th, 9th, 10th, 12th, 13th, 14th, 15th, 16th, 17th, 18th, 19th, 20th, 21st and 22nd district commission and the Supreme Court Nominating Commission. 
More information on the commissions and specific commissioner vacancies can be found on the Judicial Branch Web site at www.courts.state.co.us/Courts/Supreme_Court/Nominating.cfm.
Applications will be accepted on a rolling basis, with initial application review beginning on Oct. 11. 
The Office of Respondent Parents' Counsel is also seeking applicants for the ORPC governing commission from the 2nd Congressional District and the 5th Congressional District. 
The application period will be open from Aug. 29 until Sept. 30.